Flaunter: After successfully fighting the trademark and copyright issues with the help of the IP Press, I wish to seek their guidance on another issue on parallel importation. The issue is as follows:
I invented a device to express my thoughts on any tangible medium like paper. You do not need to hold the device for writing. It is provided with an electric chip that recognises the voice and the language of the person owning it. The device is a computer-enabled device that can understand the language and upon keeping it on any tangible medium, it starts following the voice to start writing on that medium.
The device was patented in India and was sold for INR 10000 per unit. Patents in respect of the invention were also filed in USA, Europe, China, Japan and other countries like Nepal and Bangladesh.
In no time, the device became a hit in all the countries. Mr. Nosy Parker, being a business enthusiast, purchased the device from Nepal at lower costs such as INR 2000 and started importing it in India. His intention was to sell the device in India for INR 5000. He wanted to take advantage of the price differentiation between the Indian and Nepalese market.
Mr.Flaunter being informed about such importation filed a complaint to prevent those products from entering the Indian market, as it would cause patent infringement. However, Mr. Nosy Parker wrote a letter and said he owns these products. Accordingly, importation to India should not be a problem.
Mr. Flaunter being worried about his rights approached the IP Press to find answers to the following questions:
Mr.Kumar: Hello Mr. Flaunter.
Mr. Flaunter: Hello Mr.Kumar, as you know, my patent rights have been infringed due to importation of my own device back to India. I would like to know how can I stop this importation? Please first let me know about the laws surrounding the issue of parallel importation
Mr. Kumar: As per Section 107 (b) of the Patents Act importation of a product sold with authorisation of patentee abroad, won't amount to infringement.
Mr. Flaunter: Ok! How can I then stop the importation in India?
Mr. Kumar: Though, there is still a legal uncertantiy in India on the aspect of international exhaustion in relation to trade mark as well as patent rights, a remedy under law of passing off can be explored if the owner of the product can prove that the quality of product sold abroad is different from the quality of products being sold in India. Hence, there would be a scope for consumer deception as to the quality of products.
Mr. Flaunter: I am informed that Mr. Nosy Parker is planning to import the patented device to European market as well. Will there be any difference in the laws dealing with parallel importation in Europe?
Mr. Kumar: As EU follows principle of regional exhaustion, parallel import of patent device can be restained in EU. In order to stop importation, the patentee would have to file a suit for infringement in that particular member country of EU where the patented devices is sought to be imported.
Mr. Flaunter: Can I stop Mr Flaunter at the source from where he is exporting the product, for example in Bangaldesh?
Mr.Kumar:This would entirely depend upon the patent laws of Bangaldesh. The Patentee would have to prove that the sales of patented devices in Bangaldesh was not authorised by the patentee.
Mr. Flaunter: Are there any provisions under the Indian Customs Act that I can use to my benefit?
Mr. Kumar: Earlier, the Intellectual Property Rights (Imported Goods) Enforcement Rules, 2007 as framed by the Government of India under Section 11 of the Custom Act, 1962, used to provide a mechanism wherein a patentee could seek to enforce their patent rights through the Custom Authorities by seeking interdiction of imporation of infringing products in India, at the ports itself. However, in the year 2018 the Government of India vide notification no. 56/2018, amended the Intellectual Property Rights (Imported Goods) Enforcement Rules, 2007 excluded patent rights from the purview of IP rights in relation to which border measure remedies would be available.
Mr. Flaunter: I believe that the Government of India has framed the Intellectual Property Rights (Imported Goods) Enforcement Rules, 2007 to tackle counterfeiting and infringing goods from being imported into the Indian market, do you think I can use this to my advantage?
Mr. Kumar: As mentioned earlier, the Intellectual Property Rights (Imported Goods) Enforcement Rules, 2007 has been amended in the year 2018 and by virtue of the said amendment, remedy before the custom authroties is no more available for a patentee. However, a patentee can still file a suit for infringement of patent before a civil court and seek a relief from court inter alia directing the custom authorities to cease infringing goods being imported into India. Such a remedy before a civil court, would still be available inasmuch as Section 48 of the Patents Act prohibits inter alia importation of infringing goods in India as well.
Thank you very much for your answers. Now I am well acquainted with the patent laws dealing with the issue of parallel importation. I would now give a befitting reply to Mr. Nosy Parker after learning the laws from the pens of IPHolics.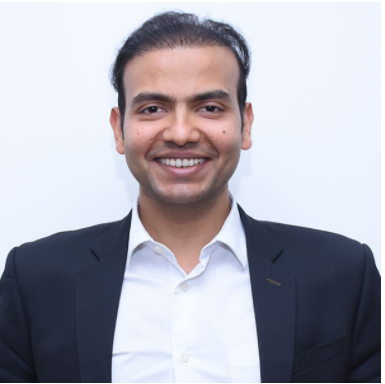 Ashutosh Kumar
Author
Ashutosh Kumar is working with Singh & Singh Law Firm LLP as an Associate Partner and he holds bachelor's degrees in business administration and law. He has also done Masters in the field of Intellectual Property Laws from University College London, London where along with other branches of IP Law, he specialized in the field of Patent Law as well as in Competition Law and IP interface.