FREE WORKSHOP
The Centre for IPR Studies (CIPRS), School of Law, GALGOTIAS UNIVERSITY in association with THE IP PRESS is organising a Practical Training on Filing of Intellectual Property in India.
We invite everyone to attend the workshop…
Date of Event: October 23, 2021
Time: Session 1- 12:00 PM – 02:00 PM IST
Session: 12:00- 02:30 PM – 04:00 PM IST
Speakers: Priya AdlakhaSwagita PandeyAnupriya Shyam
Link to registration: https://lnkd.in/eKx26s5x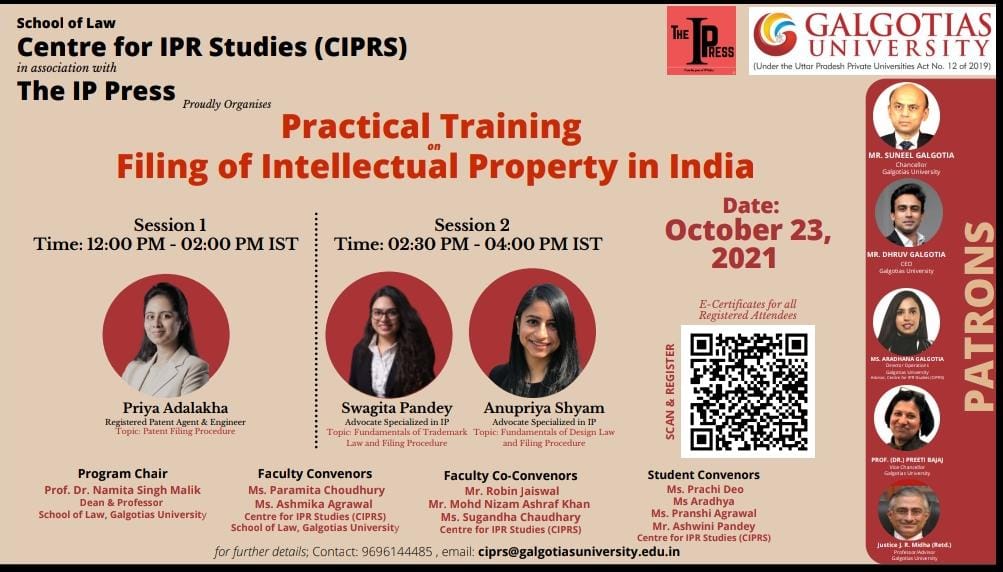 Past workshops– Thank you for your participation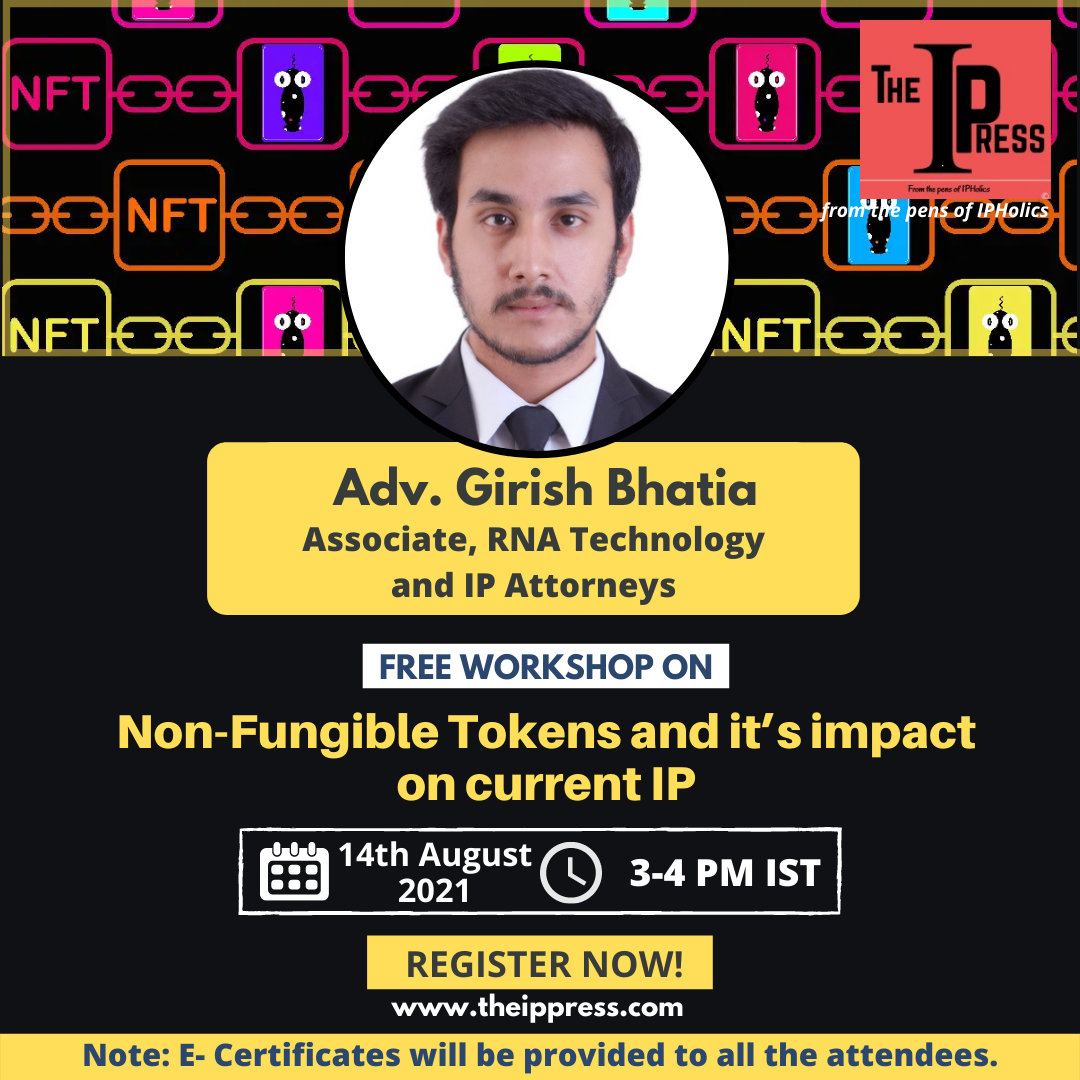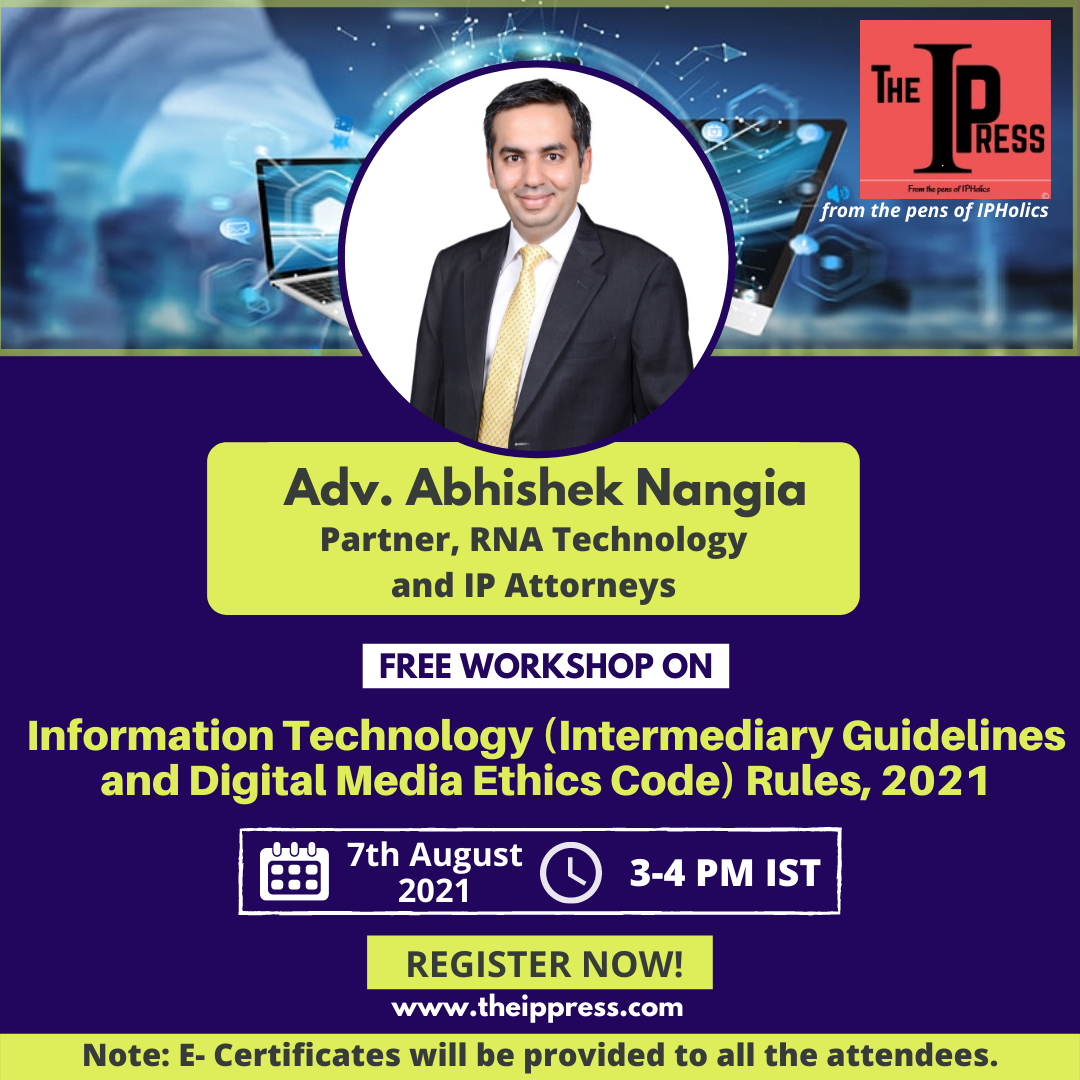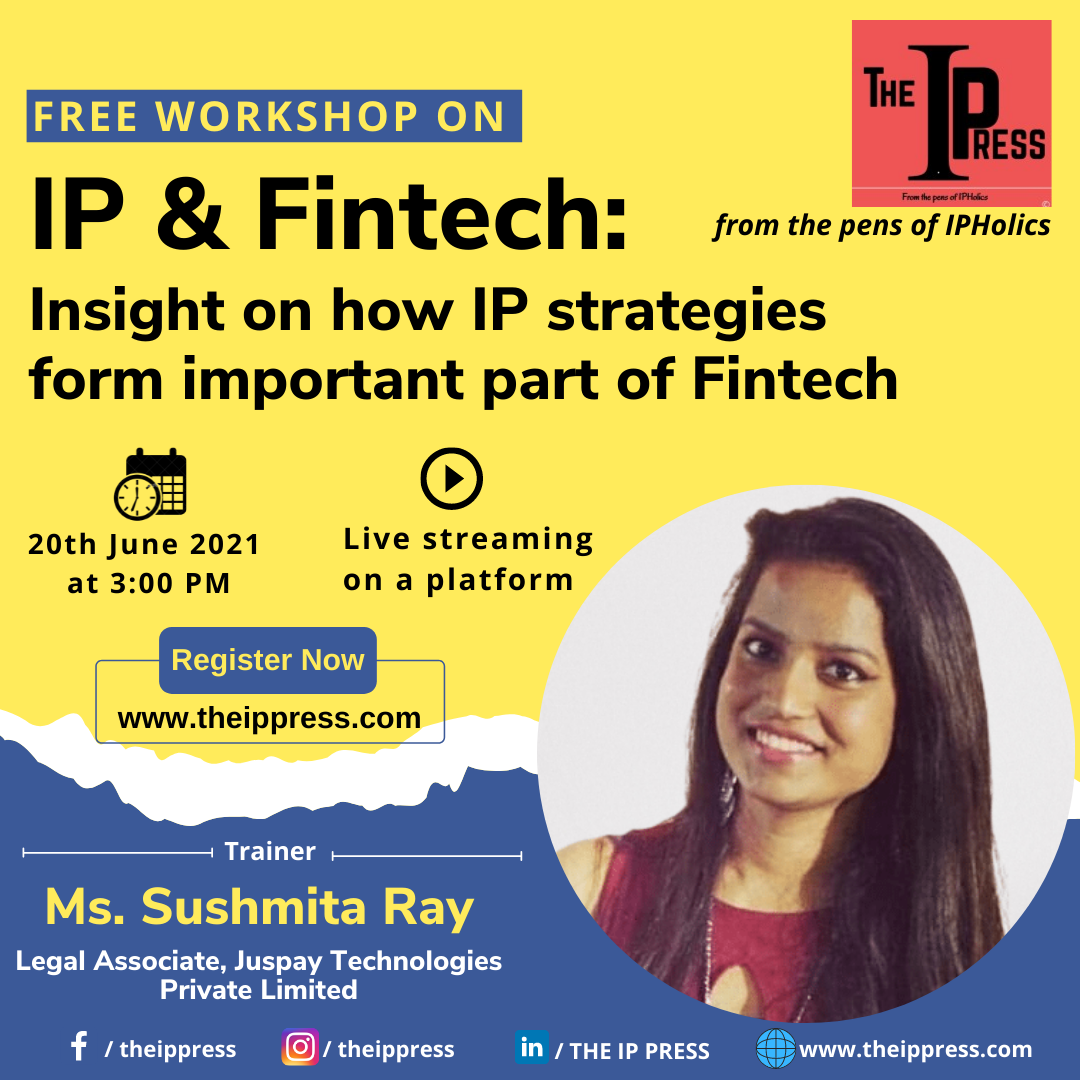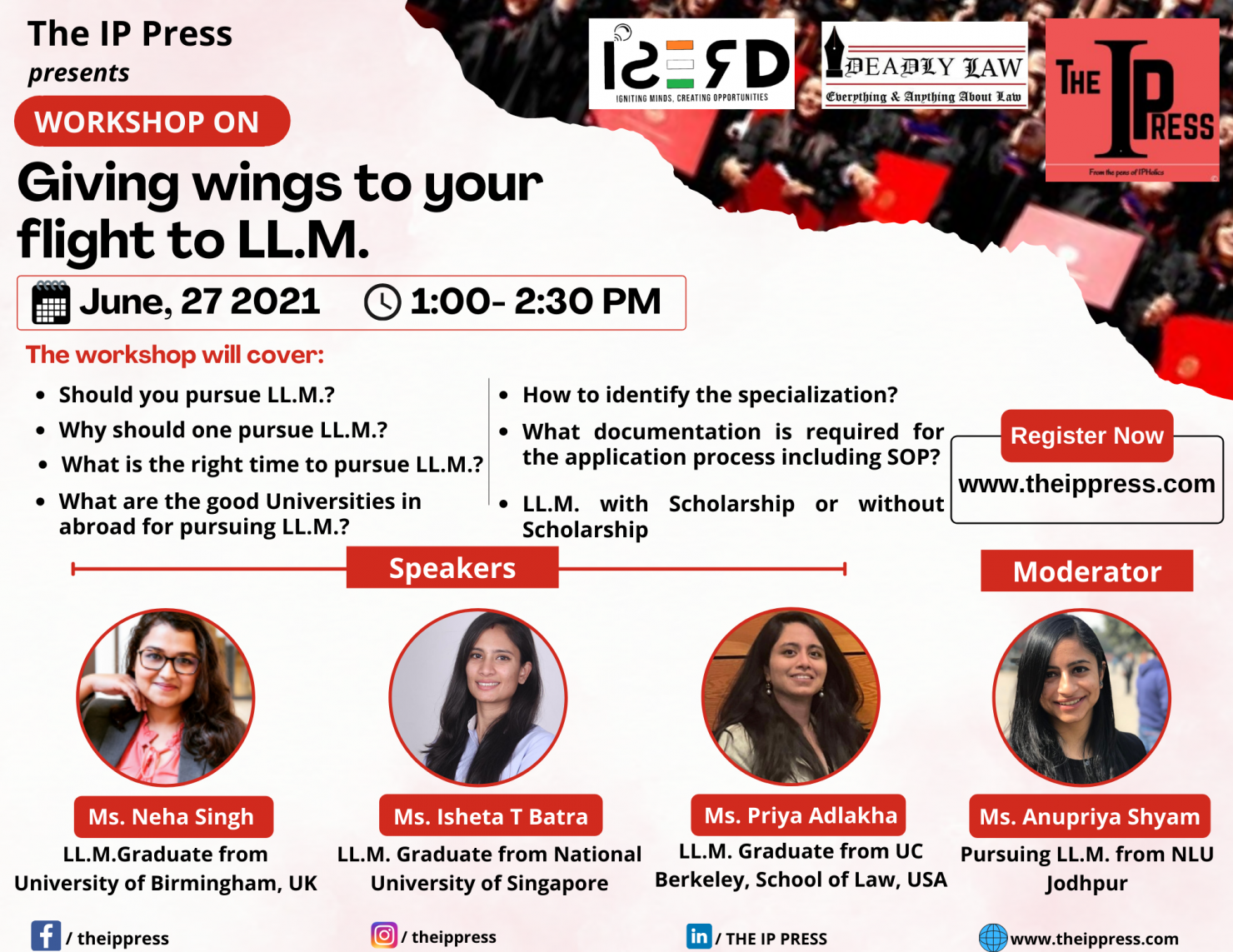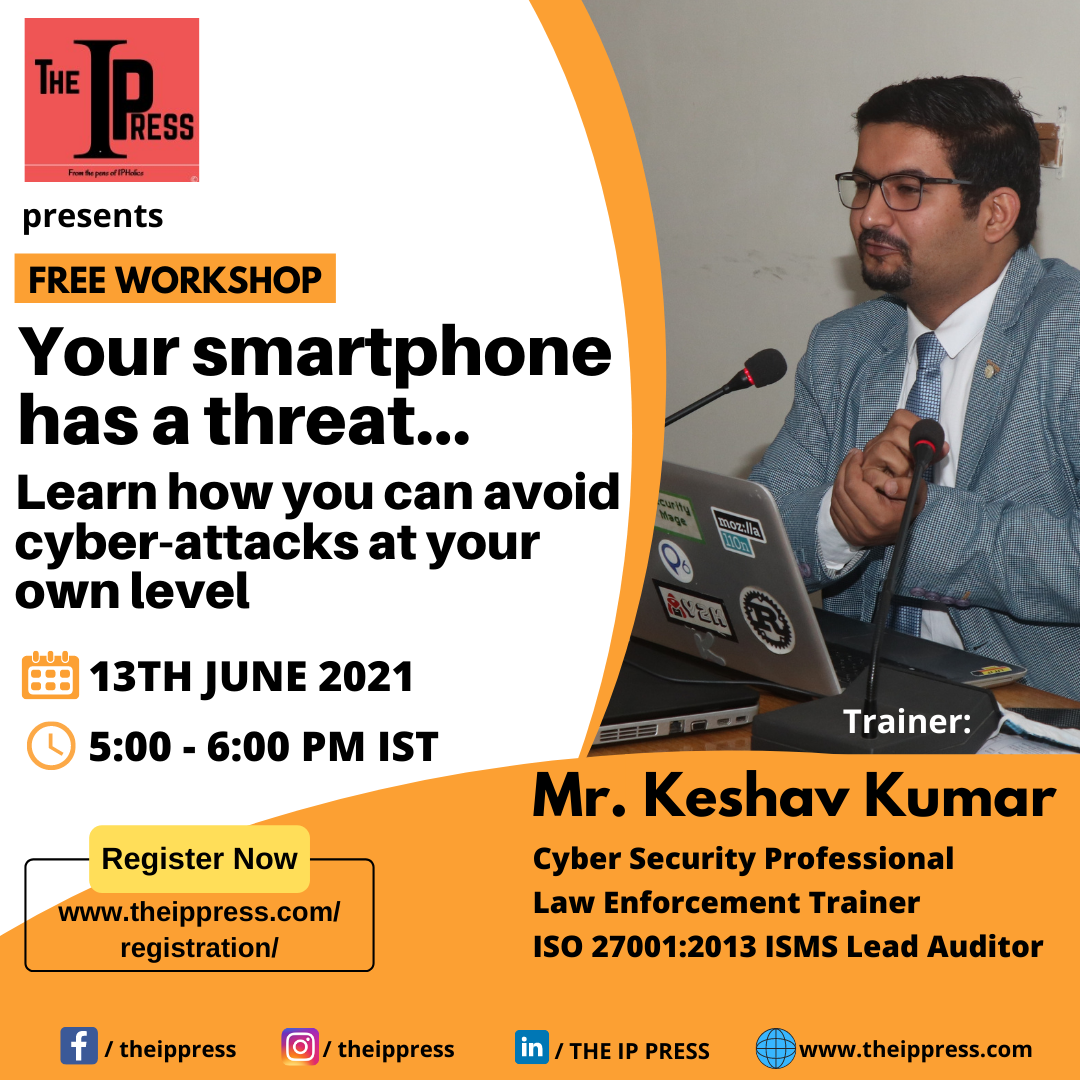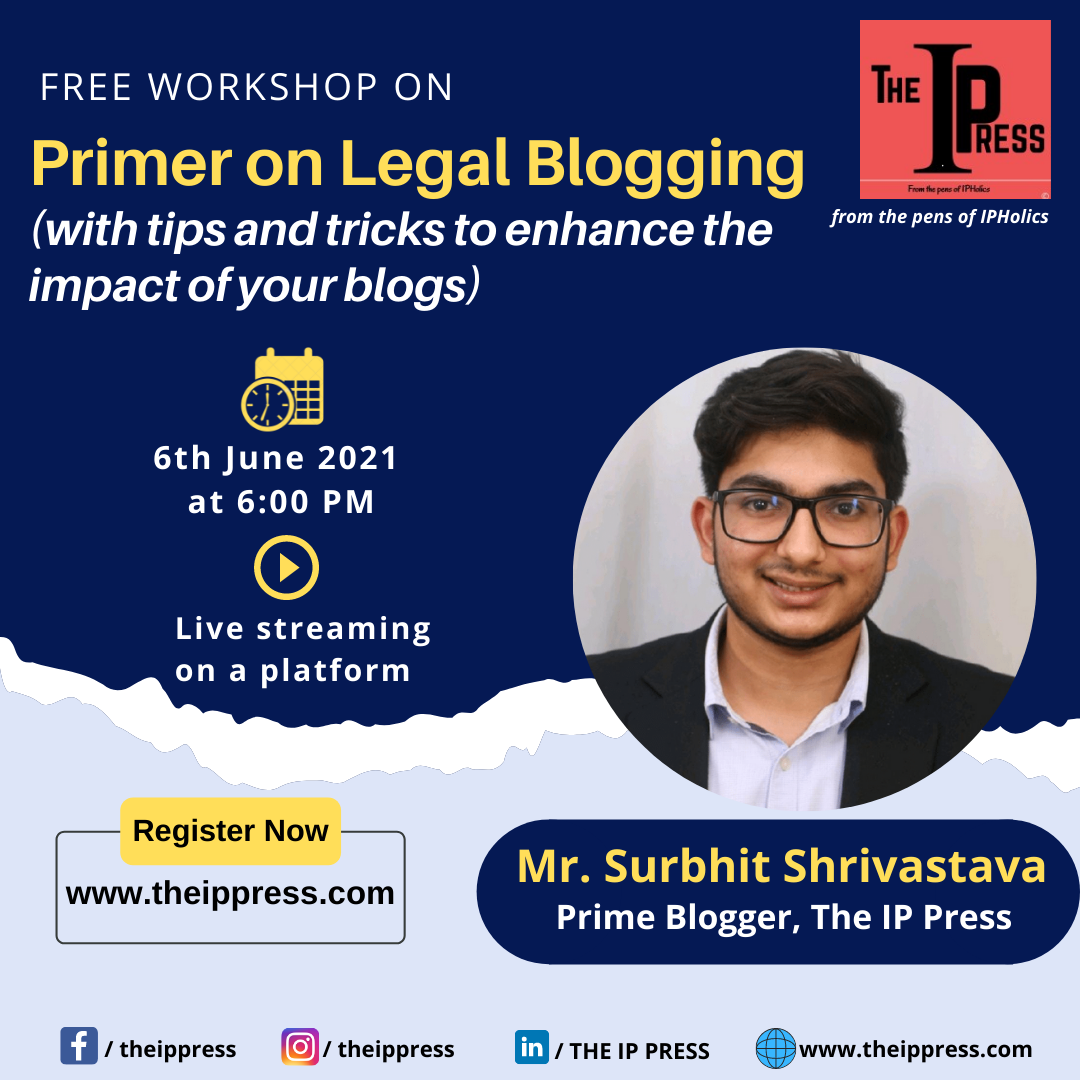 TOPIC: How to Draft Resume and Prepare for an Interview with a Special Focus in the Field of IPR
SPEAKER: Ms. Aashna Jain, Founder, Career Solutions by Aashna Jain Career Coach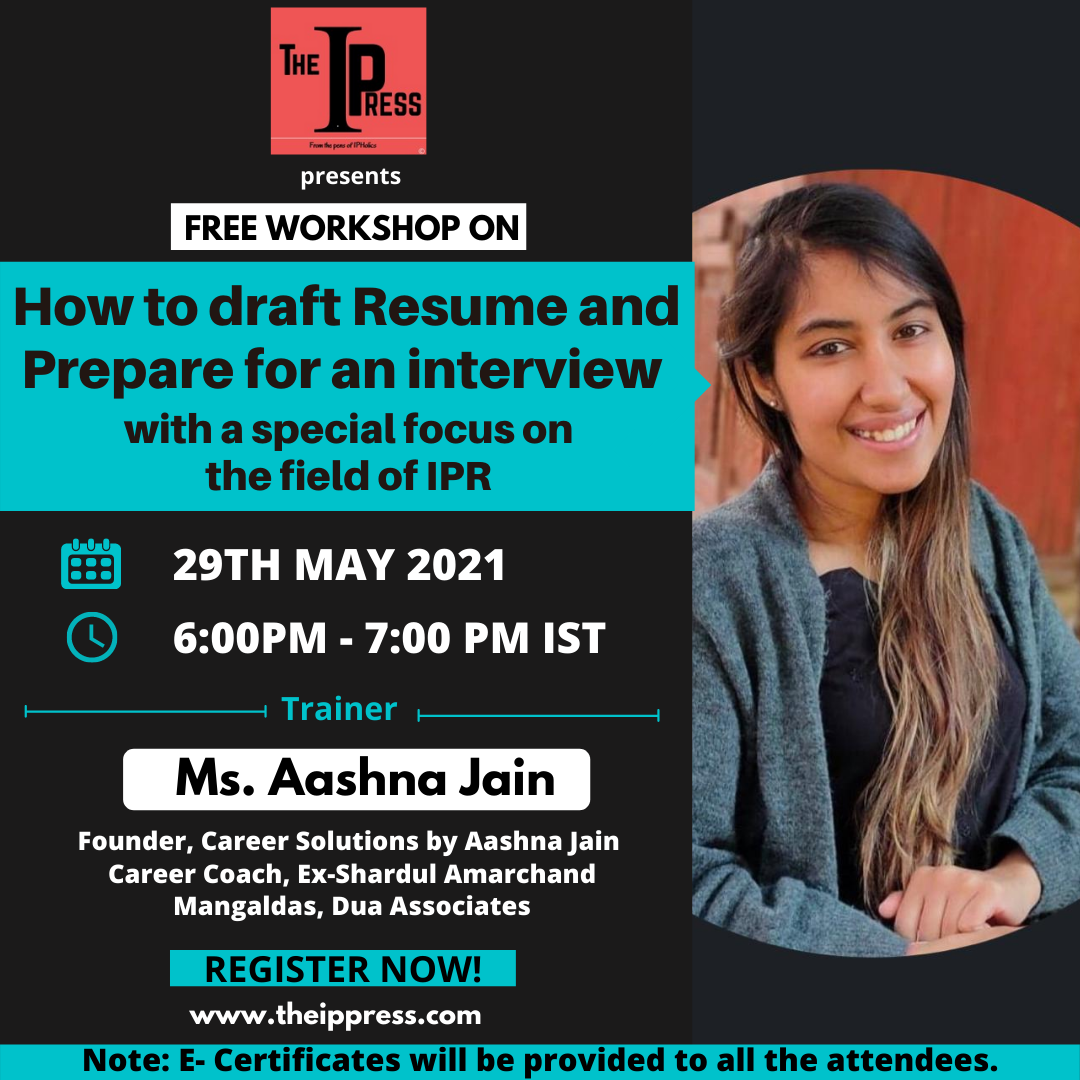 Topic: Love for Litigation!!!

Trainer: Ms. Swagita Pandey, Associate at A&A Law Corp LLP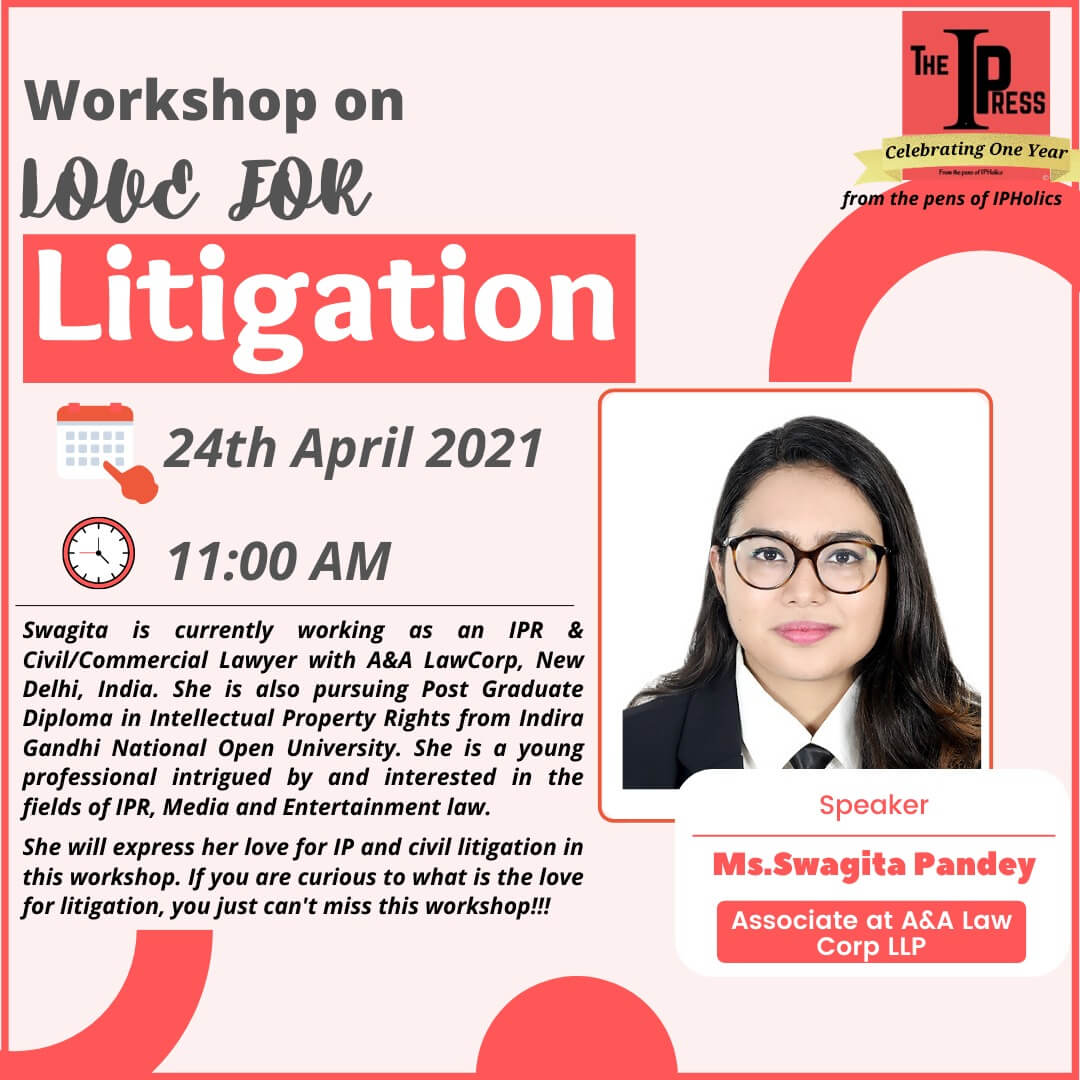 Topic: Career Opportunities in the field of IP and other Laws (FREE REGISTRATION)
Speaker: Ms. Sammanika Rawat, Career Coach for Law Students and Lawyers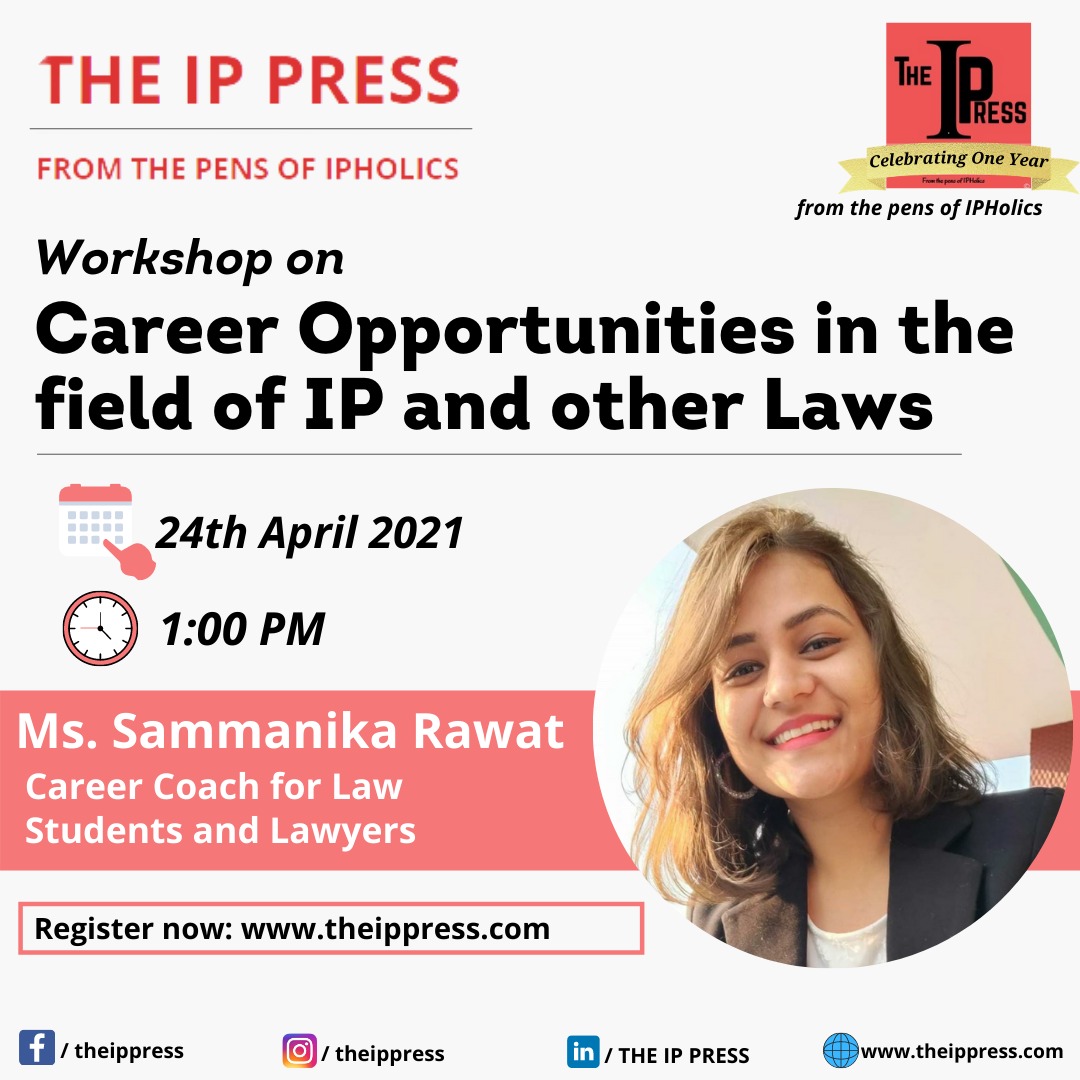 ___________________________________________________________________________________________________________________

Trainers:
Mr. V.C. Mathews
Managing Associate with Inttl Advocare | 12 years of work experience in Trade Mark, Copyright and Design prosecution and handles both Indian and International clients | Holds a Masters in Intellectual Property Laws from the Queen Mary University of London.
Mr. Rohan Rohatgi
Mr. Rohatgi is the founder at RSR Legal, Advocates, which specializes in Intellectual Property Laws, Media and Entertainment Laws, E-Commerce Laws, as well as general litigation and transactional matters.