FREE WORKSHOP
Topic: "IP & Fintech: Insight on how IP strategies form an important part of Fintech".
Date: 20th June 2021
Time: 3:00-4:00 PM IST
Speaker: Ms. Sushmita Ray, Legal Associate, Juspay Technologies Private Limited
Registration Link: https://forms.gle/Ryp7Vy1MdpDnwGSA6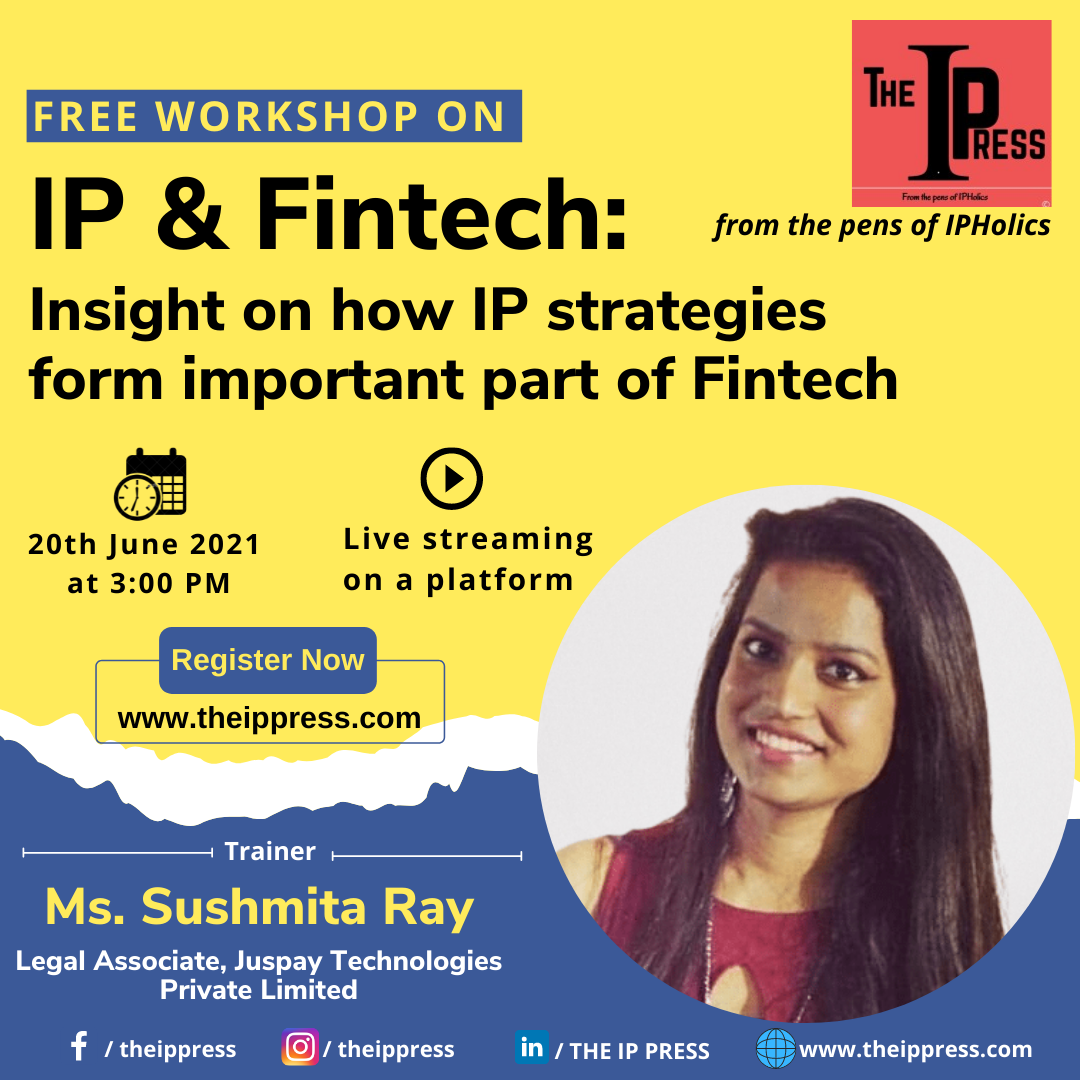 2. The IP Press presents Workshop on
Giving wings to your flight to LL.M.
Speakers:
1. Ms. Neha Singh
LL.M.Graduate from University of Birmingham, UK
2. Ms. Isheta T Batra
LL.M. Graduate from National University of Singapore
3. Ms. Priya Adalekha
LL.M. Graduate from UC Berkeley, School of Law, USA
Moderator: Ms. Anupriya Shyam
Pursuing LL.M. from NLU Jodhpur
Details of the workshop are as follows:
It aims to guide students about the opportunities abroad pertaining to higher studies and the best way to approach them. Our speakers will discuss at length about their experiences and the impact the Master Degree had on their career.
This workshop presents a wonderful opportunity to gather information and clear doubts concerning whether one should go for higher studies or seek a job after graduation and the possible advantages of higher education and its impact on career.
It is open for Law Students, Final year students, Law graduates and any person who wishes to go for higher education in the field of law.
Last Date to Register: 25th June 2021
Date & Time: 27th June 2021, 01:00 – 2:30 PM IST
For further details, download the brochure from here.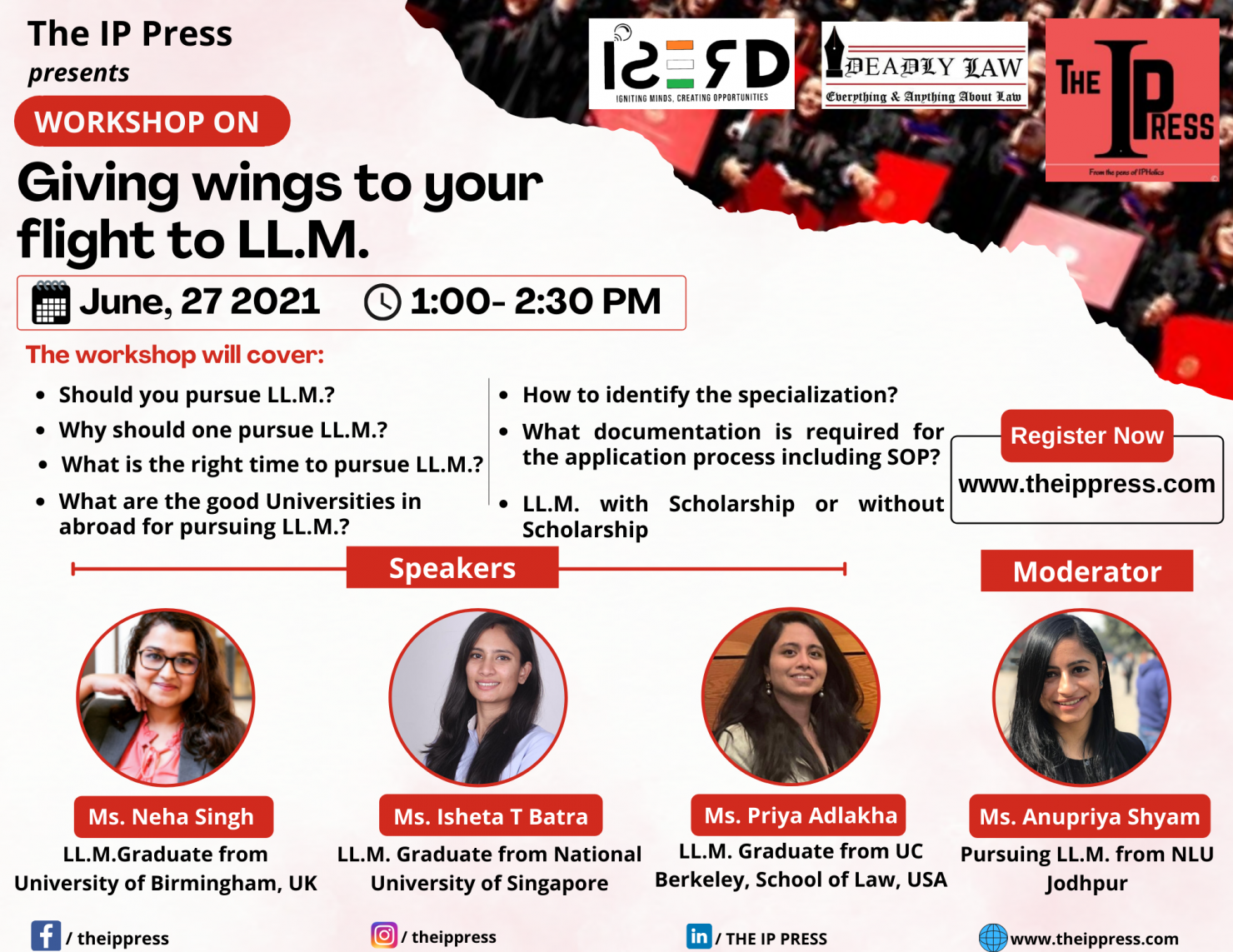 Past workshops– Thank you for your participation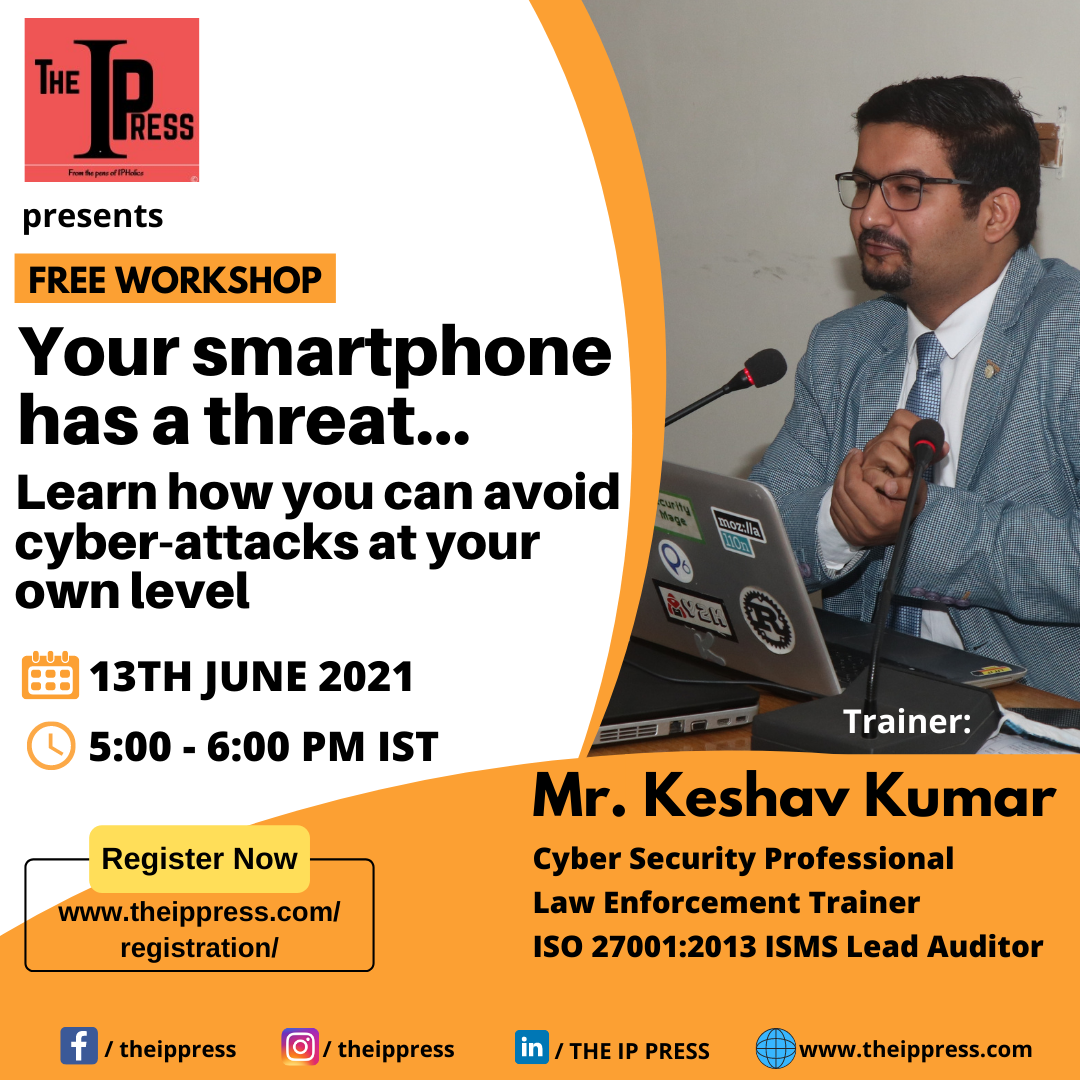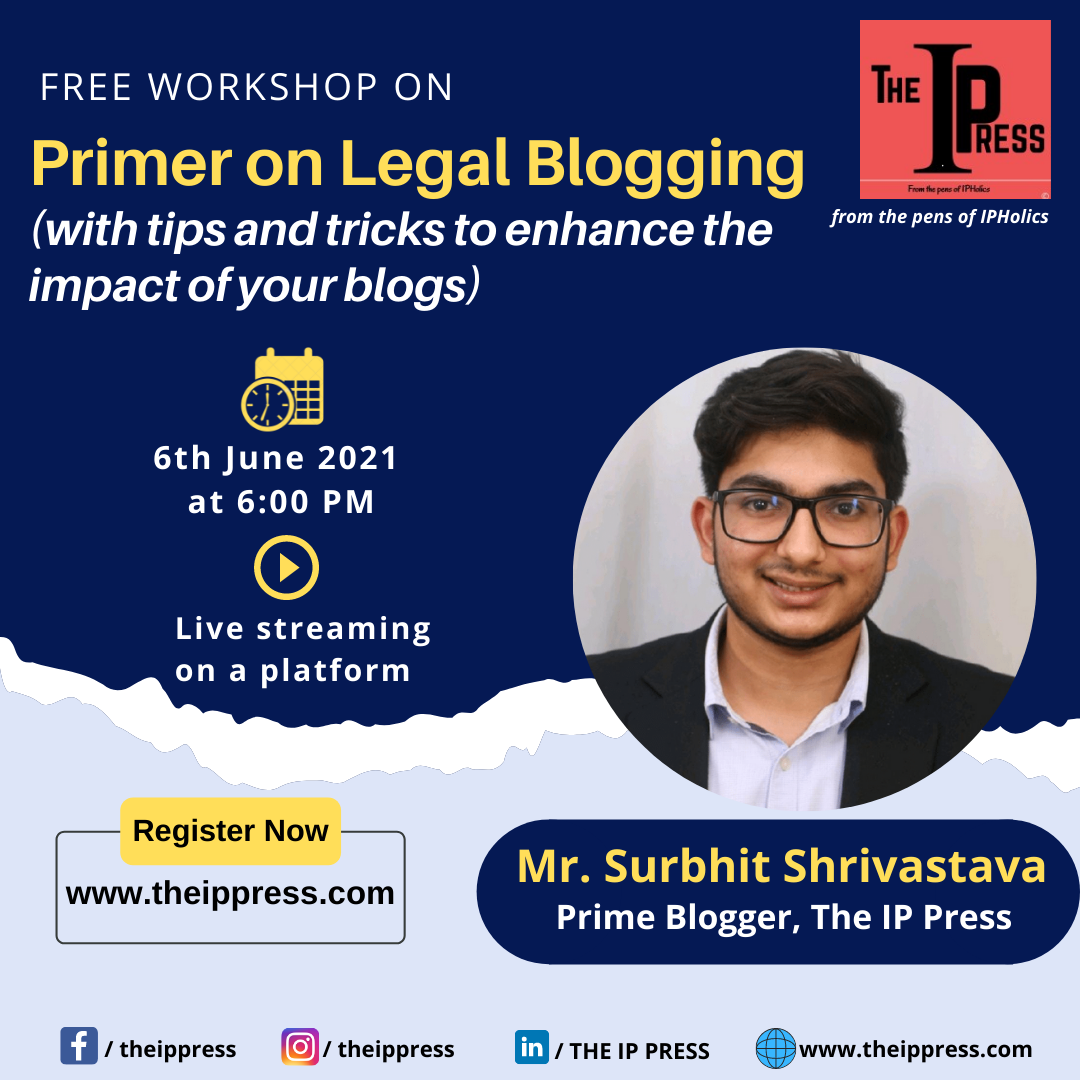 TOPIC: How to Draft Resume and Prepare for an Interview with a Special Focus in the Field of IPR
SPEAKER: Ms. Aashna Jain, Founder, Career Solutions by Aashna Jain Career Coach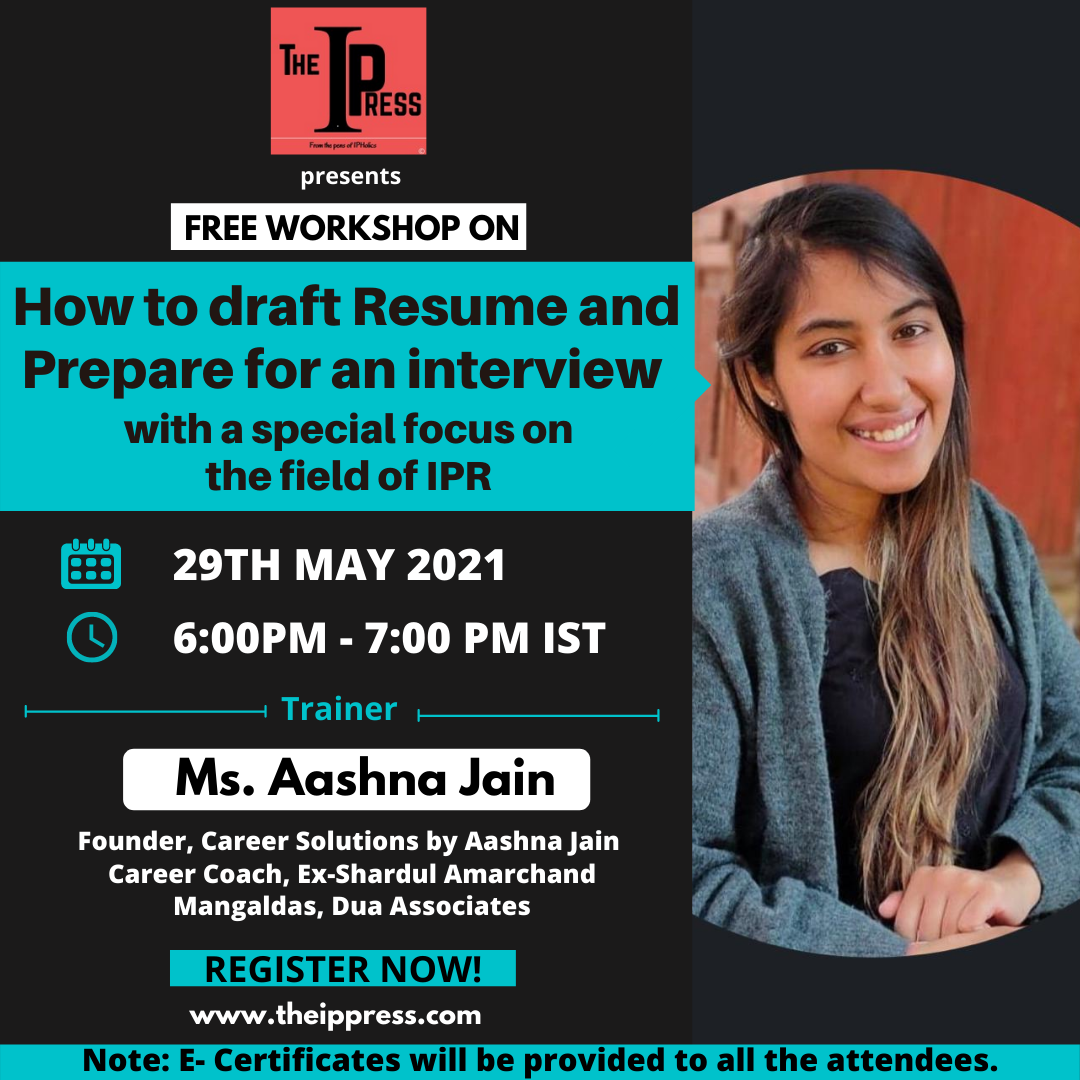 Topic: Love for Litigation!!!

Trainer: Ms. Swagita Pandey, Associate at A&A Law Corp LLP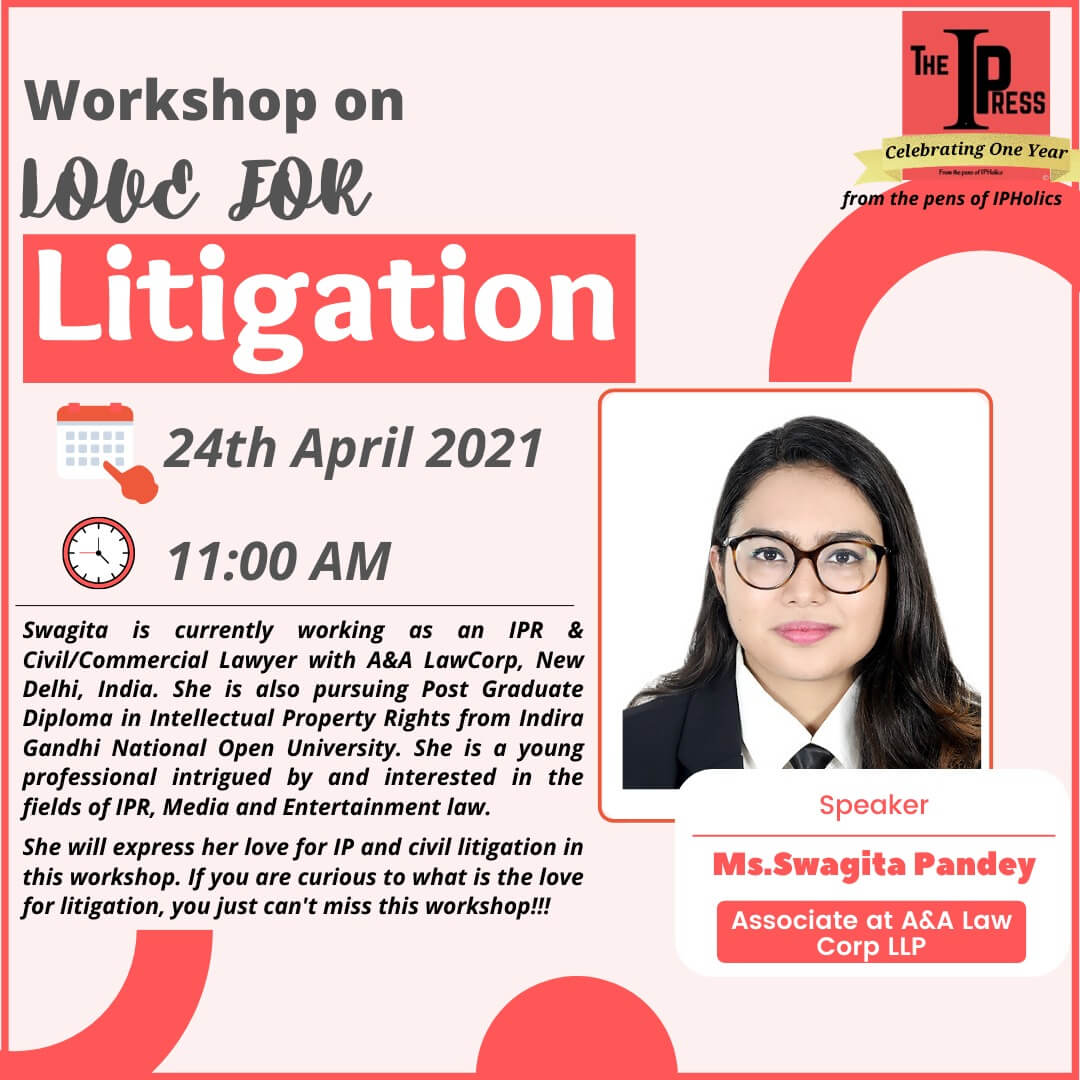 Topic: Career Opportunities in the field of IP and other Laws (FREE REGISTRATION)
Speaker: Ms. Sammanika Rawat, Career Coach for Law Students and Lawyers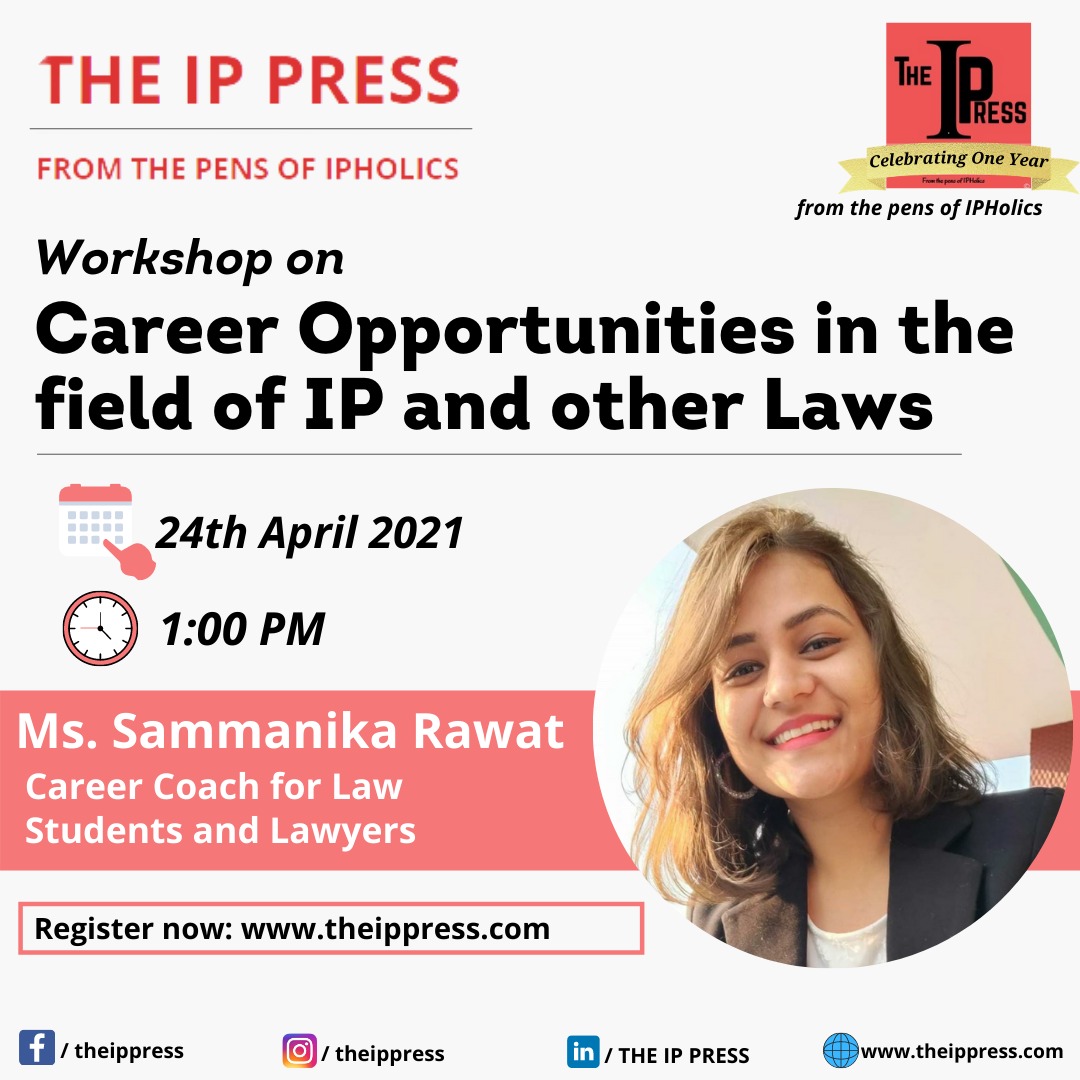 ___________________________________________________________________________________________________________________

Trainers:
Mr. V.C. Mathews
Managing Associate with Inttl Advocare | 12 years of work experience in Trade Mark, Copyright and Design prosecution and handles both Indian and International clients | Holds a Masters in Intellectual Property Laws from the Queen Mary University of London.
Mr. Rohan Rohatgi
Mr. Rohatgi is the founder at RSR Legal, Advocates, which specializes in Intellectual Property Laws, Media and Entertainment Laws, E-Commerce Laws, as well as general litigation and transactional matters.