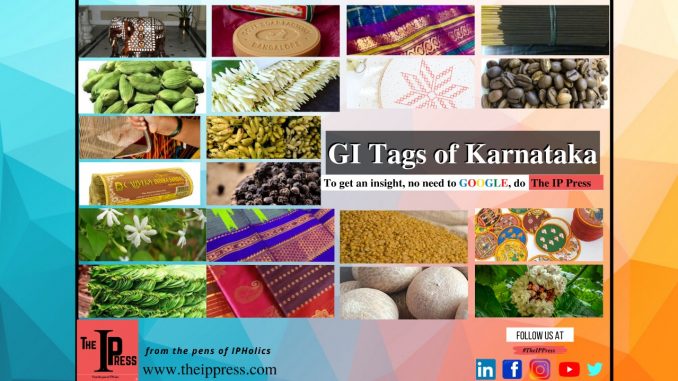 Karnataka is a state in the southern part of India, bordered by the Arabian Sea coastline to the west, Goa to the northwest, Maharashtra to the north, Andhra Pradesh and Telangana to the east, Tamil Nadu to the southeast and Kerala to the southwest. On 1st November 1956, all the Kannada language-speaking regions were merged to form the State of Karnataka, with the passage of the States Reorganization Act. Formerly called as the State of Mysore, it was renamed as Karnataka in 1973. It is the sixth-largest state in India. Bengaluru (earlier Bangalore) is the capital city of Karnataka and is regarded as the silicon valley of the country. Being the fourth most popular destination for tourism in India, Karnataka has secured 46 Geographical Indication (GI) Tags on handicrafts, agricultural, manufactured and food products. The latest product of Karnataka which received GI tag was Gulbarga Tur Dal [here].
Gulbarga Tur Dal, also known as 'Gulyal', 'Chaple' and 'Bennur local,' is an agricultural product, significantly grown in the Gulbarga (now Kalburgi) district (also known as 'pigeon pea bowl of Karnataka'), that received the GI tag on 14th August, 2019, on an application filed by the M/s. University of Agricultural Sciences (UAS) and the Karnataka Togari Abhivrudhi Mandali [For all documents click here].
The soil enriched with Calcium (Ca), Potassium (K) and the high milling qualities, along with the favourable climatic conditions of the region, plays a significant role in providing Gulbarga Tur dal a unique taste, aroma and shelf life. Brown in colour and spherical in shape, this dal is considered as one of the main constituents of the staple diet of people from Kalburgi and takes less cooking time in comparison with other pulses.
Apart from the Gulbarga Tur Dal, Karnataka posseses the following GI Tags-
HANDICRAFTS
MANUFACTURED GOODS
Mysore Agarbathi (Manufactured) [here]
Mysore Sandalwood Oil (Manufactured) [here]
Mysore Sandal Soap (Manufactured) [here]
AGRICULTURAL GOODS
FOOD STUFF
Dharwad Pedha (Food Stuff) [here]
---
[1] The geographical area of Production of Kolhapuri Chappal covers parts Maharashtra and Karnataka.
The Area of production of Kolhapuri Chappal in Maharashtra comprises of Sholapur, Sangli, Kolhapur and Satara districts.
· The Area of production of Kolhapuri Chappal in Karnataka comprises of Dharwad, Belgaum, Bagalkot and Bijapur districts