Giving wings to your flight to LL.M.
Speakers:
1. Ms. Neha Singh
LL.M.Graduate from University of Birmingham, UK
2. Ms. Isheta T Batra
LL.M. Graduate from National University of Singapore
3. Ms. Priya Adalekha
LL.M. Graduate from UC Berkeley, School of Law, USA
Moderator: Ms. Anupriya Shyam
Pursuing LL.M. from NLU Jodhpur
Details of the workshop are as follows:
It aims to guide students about the opportunities abroad pertaining to higher studies and the best way to approach them. Our speakers will discuss at length about their experiences and the impact the Master Degree had on their career.
This workshop presents a wonderful opportunity to gather information and clear doubts concerning whether one should go for higher studies or seek a job after graduation and the possible advantages of higher education and its impact on career.
It is open for Law Students, Final year students, Law graduates and any person who wishes to go for higher education in the field of law.
Last Date to Register: 25th June 2021
Date & Time: 27th June 2021, 01:00 – 2:30 PM IST
For further details, download the brochure from here.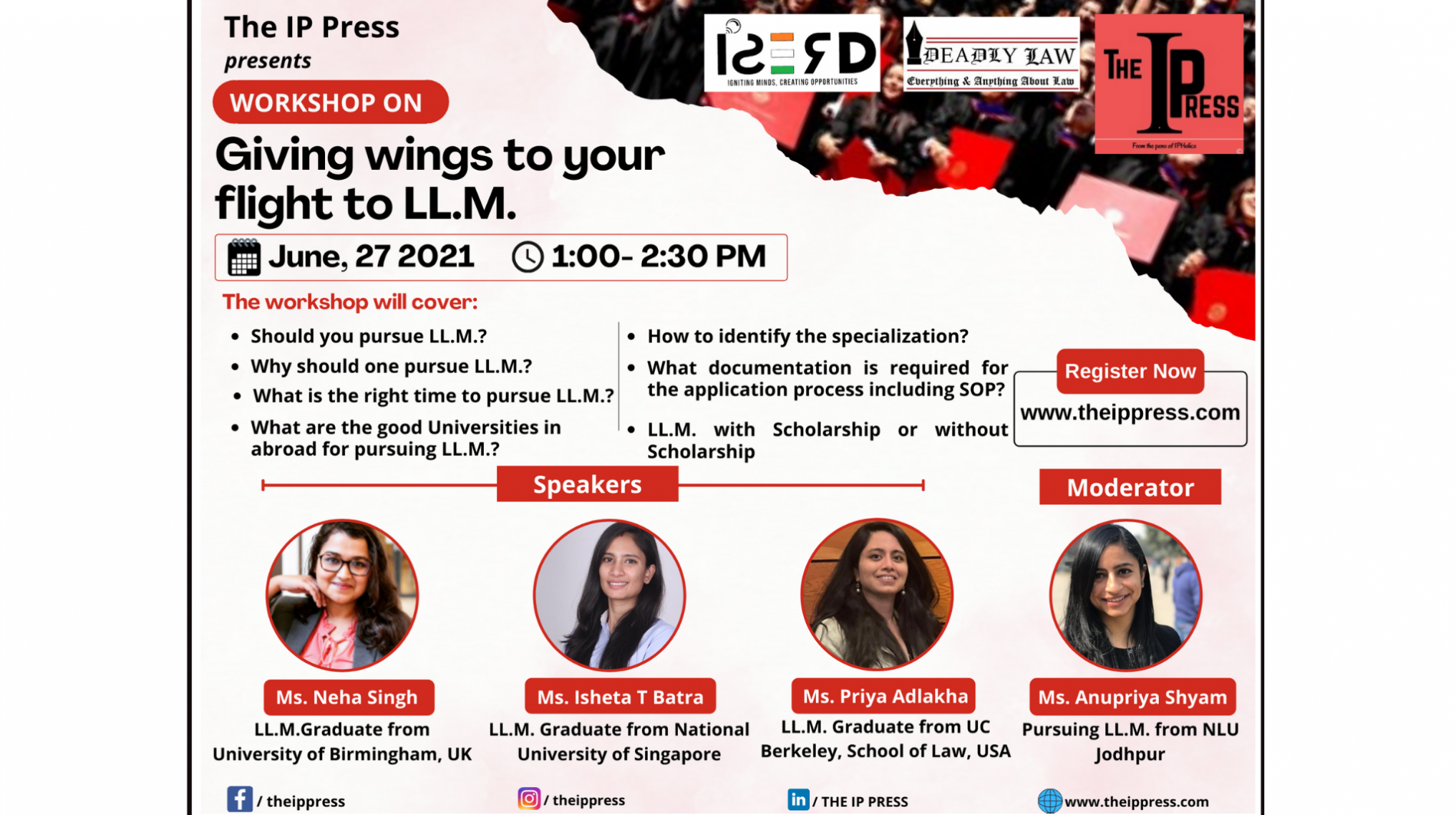 PAST EVENTS
On the occasion of World IP Day and One year of The IP Press, we welcome you all to celebrate the IPHolic in you with us!!!
Date: 24th April 2021
Events:
– Workshop on Love for Litigation by Ms. Swagita Pandey, Associate at A&A Law Corp LLP – Time: 11AM-12:00 PM
– Quiz to Extempore- Time : 12:00 PM to 01:00 PM
There will be 5 rapid-fire levels in this live IP quiz:
LEVEL 1: FICTIONAL CHARACTER MERCHANDISING
LEVEL 2: IDENTIFY THE GEOGRAPHICAL INDICATIONS
LEVEL 3: COPYRIGHT
LEVEL 4: TRADITIONAL KNOWLEDGE
LEVEL 5: EXTEMPORE
Prizes: Cash Prizes worth INR 5000 and Internship Opportunity at The IP Press
Registration Link: https://pages.razorpay.com/pl_GvW1J8zFmAcwaq/view
Don't miss out on this opportunity to grow the IPHolic in you, Register Now!!!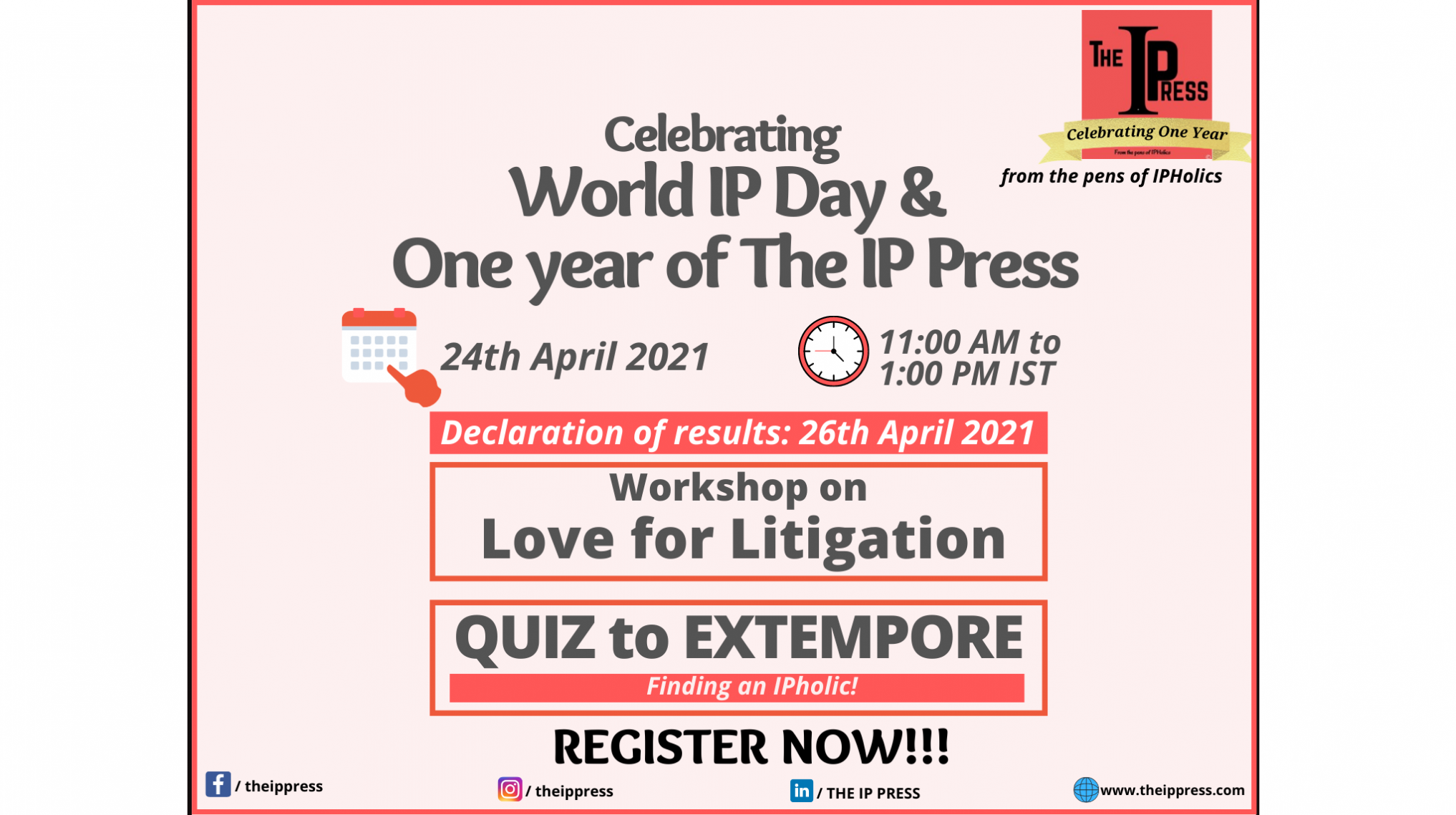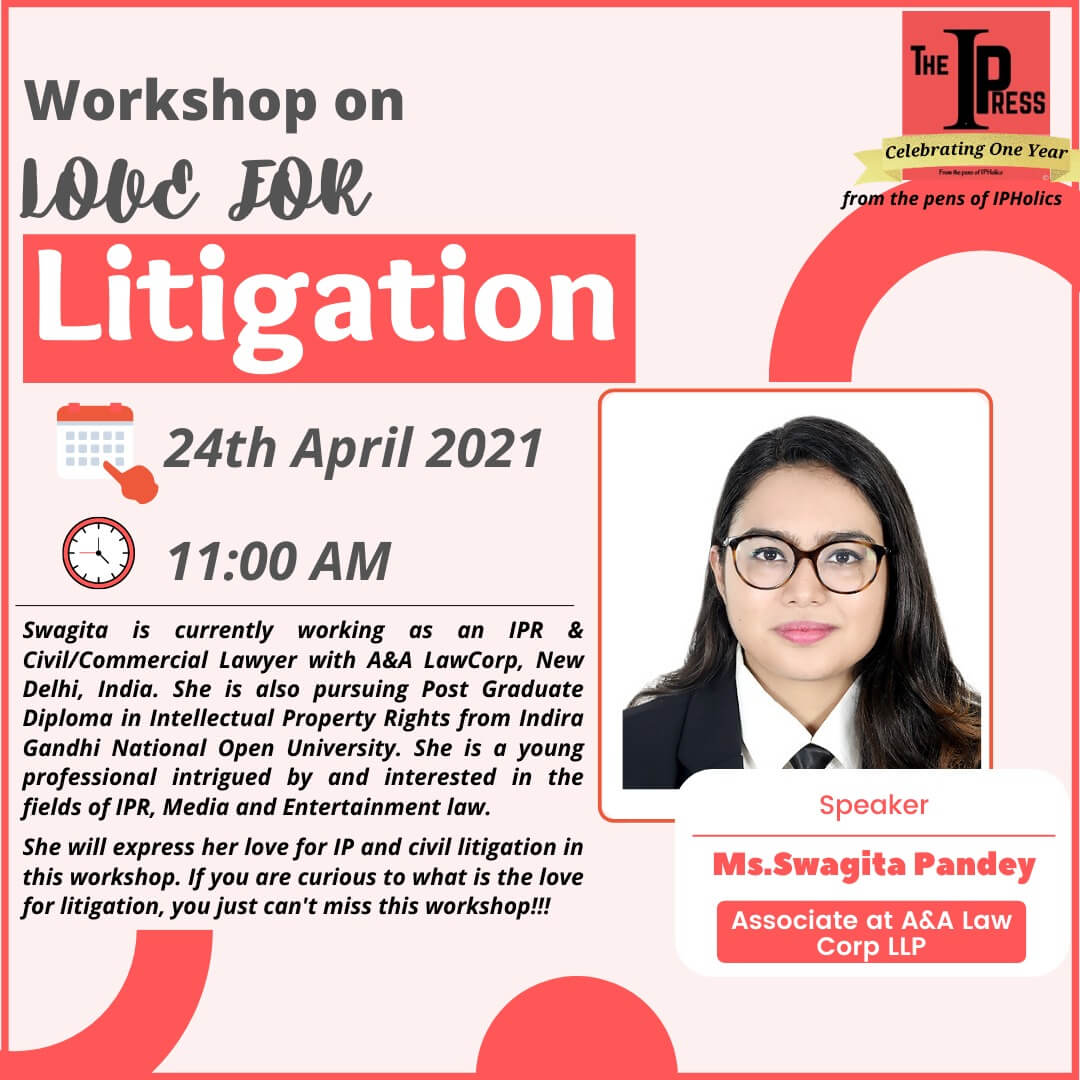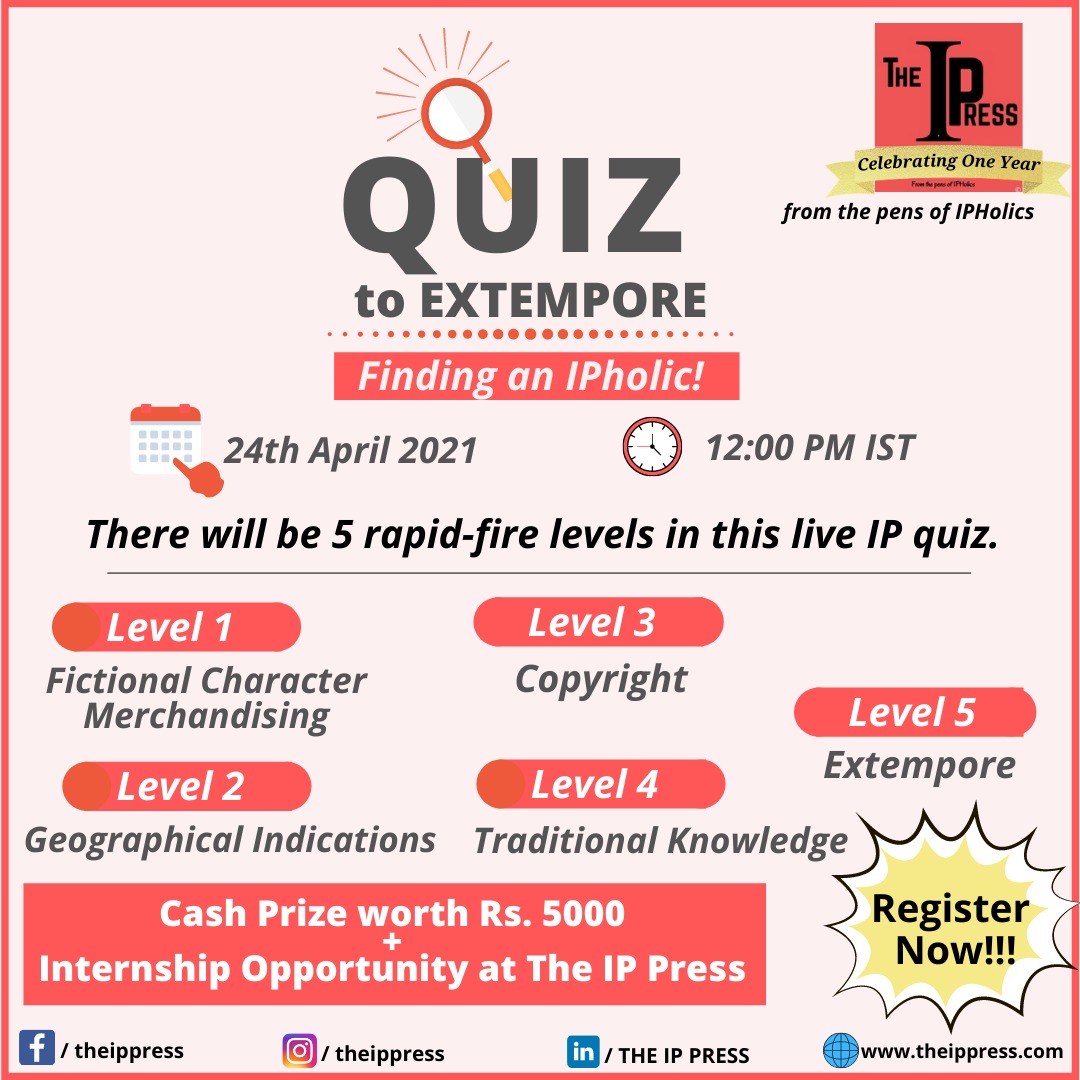 Our past initiative for the 2020 batch
CV20 for 2020 batch
All profiles are arranged in the alphabetical order. (The IP Press do not give any assurance on the validity of the details submitted by the candidates below. The details are disclosed, as submitted by the candidates)