On the occasion of World IP Day and One year of The IP Press, we welcome you all to celebrate the IPHolic in you with us!!!
Date: 24th April 2021
Events:
– Workshop on Love for Litigation by Ms. Swagita Pandey, Associate at A&A Law Corp LLP – Time: 11AM-12:00 PM
– Quiz to Extempore- Time : 12:00 PM to 01:00 PM
There will be 5 rapid-fire levels in this live IP quiz:
LEVEL 1: FICTIONAL CHARACTER MERCHANDISING
LEVEL 2: IDENTIFY THE GEOGRAPHICAL INDICATIONS
LEVEL 3: COPYRIGHT
LEVEL 4: TRADITIONAL KNOWLEDGE
LEVEL 5: EXTEMPORE
Prizes: Cash Prizes worth INR 5000 and Internship Opportunity at The IP Press
Registration Link: https://pages.razorpay.com/pl_GvW1J8zFmAcwaq/view
Don't miss out on this opportunity to grow the IPHolic in you, Register Now!!!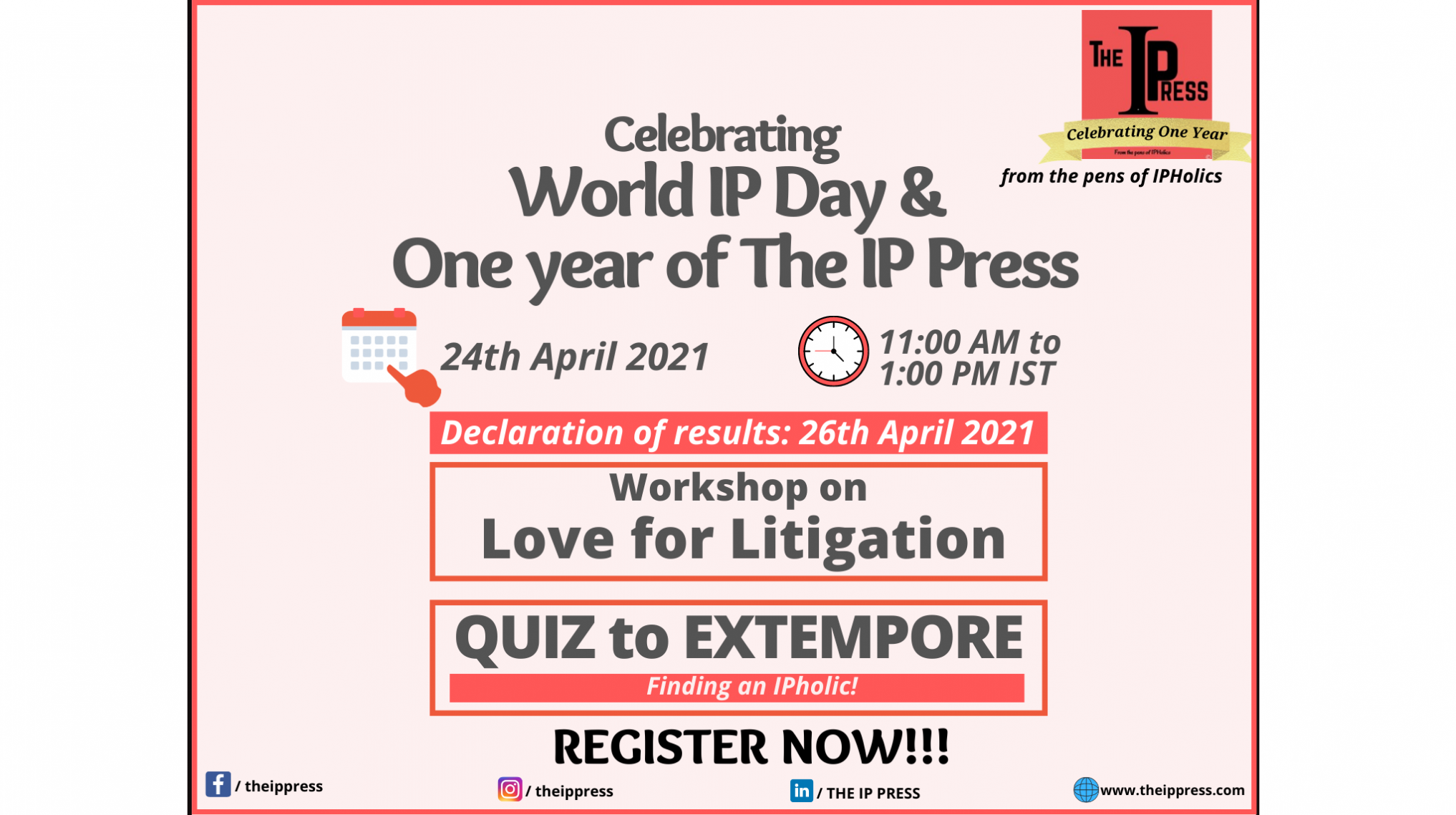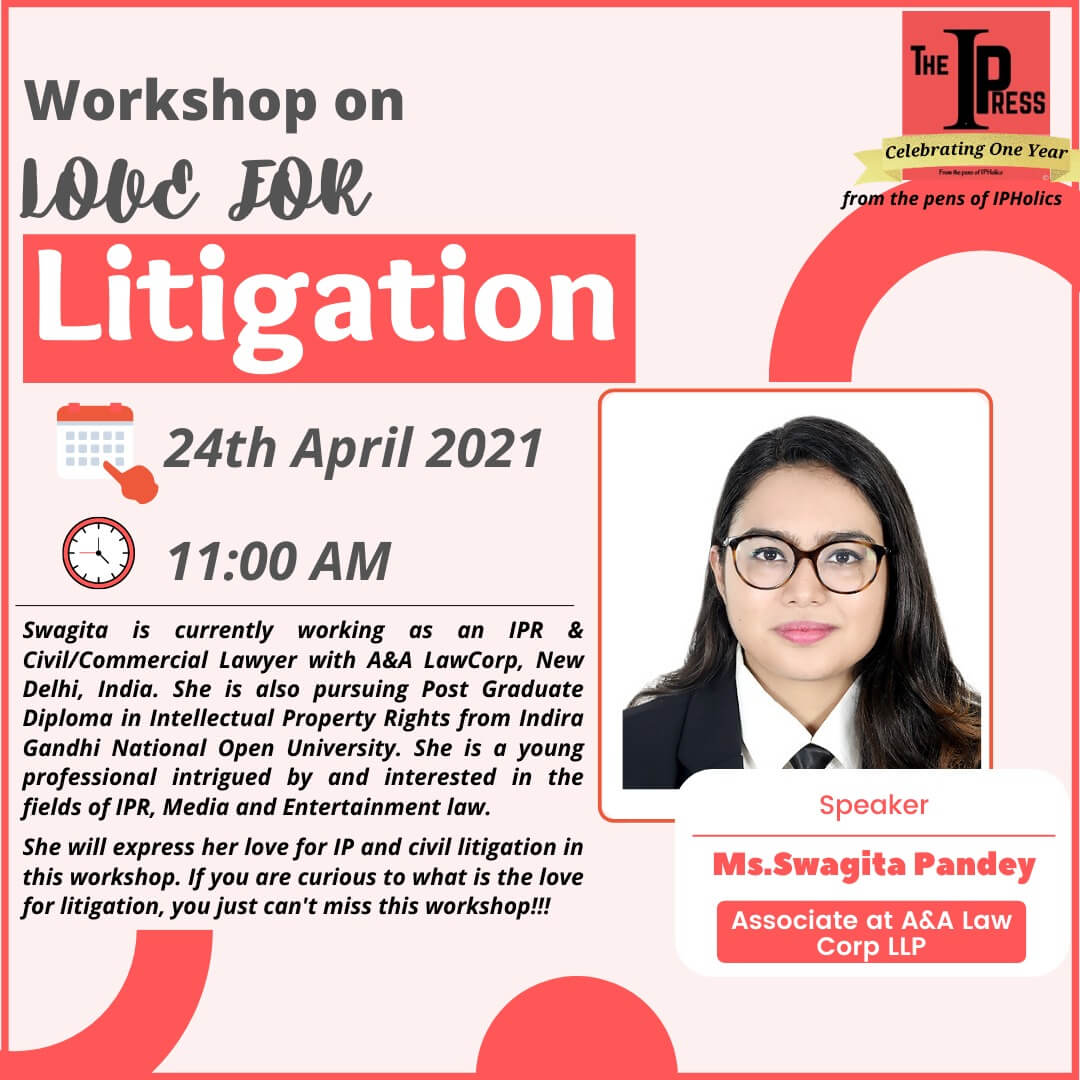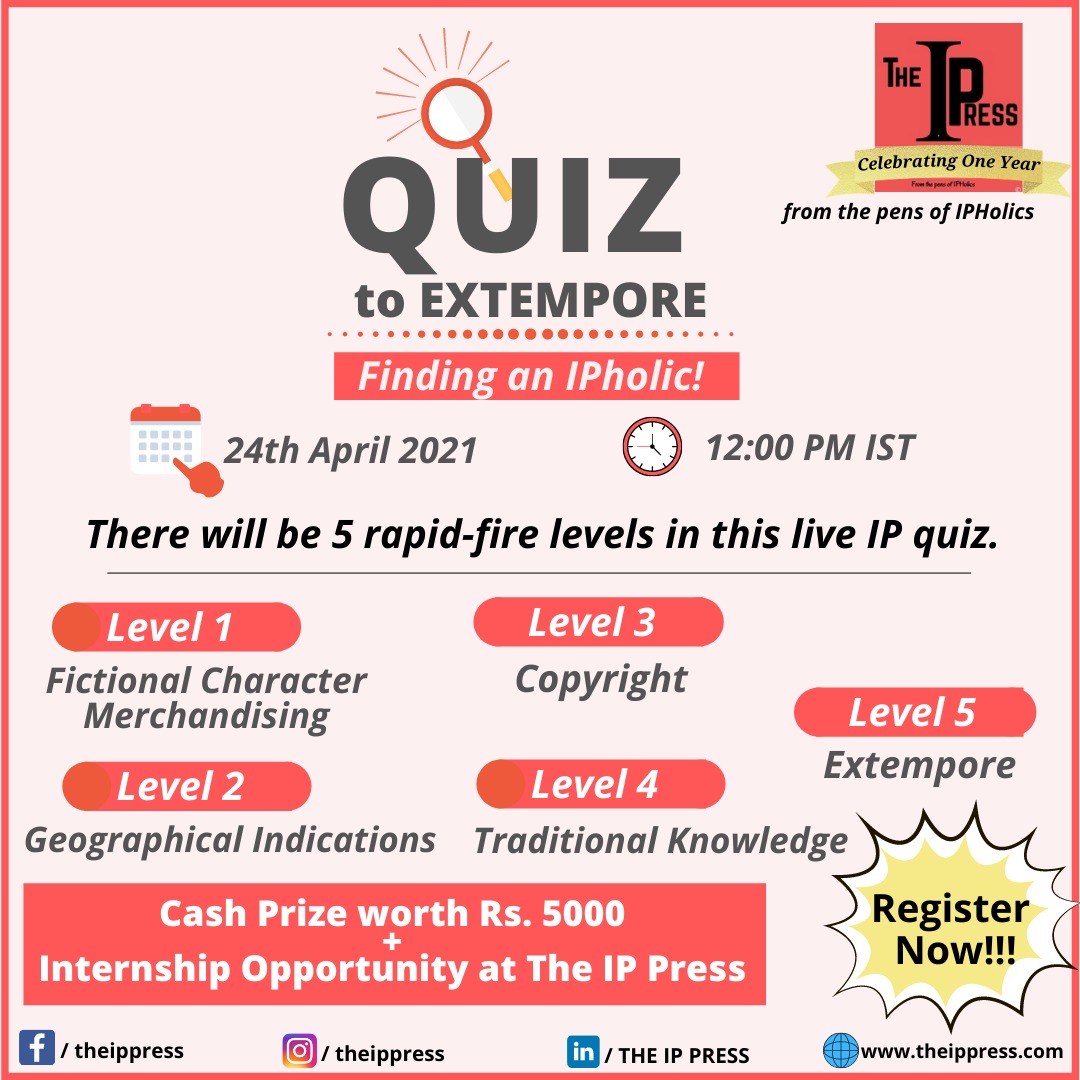 Our past initiative for the 2020 batch
CV20 for 2020 batch
All profiles are arranged in the alphabetical order. (The IP Press do not give any assurance on the validity of the details submitted by the candidates below. The details are disclosed, as submitted by the candidates)