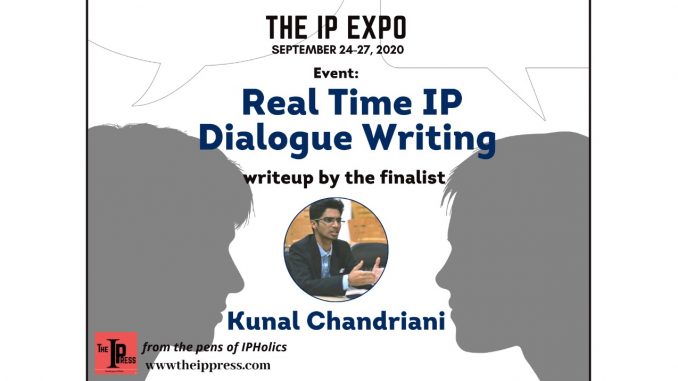 Ms. Juliet Parker is a well-known YouTuber from India who runs the channel 'Juliet Sings'. She puts up covers of her favorite songs and seldom also discusses the nuances and nitty-gritties of a song. She started her channel in 2013 and now has more than a million subscribers. Ms. Parker recently sung the cover of the popular song Wake Me Up by Avicii as a tribute to the artist on his 2nd death anniversary in April 2020. The video was very well received by the viewers and became her 3rd most watched video. Ms. Parker was astonished as one day she found a mail in her inbox by YouTube saying that her cover song had been taken down because the EMI Music Pub., the company that owned the copyright to the said song, had filed a complaint with YouTube against copyright infringement by Ms. Parker by uploading the cover of the song without obtaining a license or paying a royalty fee to the company. The mail said that if she is found repeating the instance, she might also be sued for copyright infringement. Ms. Parker is a very honest, hard-working woman and is disheartened by the whole turn of events. She is terrified that she might be sued if the next time she uploads a cover song but the YouTube channel is her sole source of income. She visits Ms. Selena Mahrous, a reputed IP attorney, with her concerns. Here is the conversation between the two. 
Ms. Parker- Well, I am no legal expert but I do know that I just uploaded that video because I love the song and the artist so much. I had no malign or alternate intentions. I also gave due credit to the artist of the song. Why did YouTube take down my video then?  

Ms. Mahrous- Quite often than not, a misconception that hovers amidst music artists with regards to recreating and uploading a musical work on social media platforms is that, good faith and due credit disclaimer acts as a shield to any legal consequences. Nevertheless, one must understand that an exclusive legit right to recreate the concerned musical work vests with the person or the entity which owns the copyright of such works[1]. Unless the owner of such copyright grants an express authorization to recreate the musical work[2], nobody should presume such a grant. The Copyright Policy of YouTube is designed on similar lines which enables the owner of the copyrighted works to issue take down notices for uploaded content which infringes their rights[3]&[4].
Ms. Parker– Do I not have any escape? The mail that YouTube sent also mentioned that I would be sued for copyright infringement if they find me making a cover of a song without permission again. What do the Indian laws say?

Ms. Mahrous- Since the concerned cover version does not fit into the 'fair use' bracket of either the YouTube's Copyright Policy[5] or the Indian Copyright regime[6], the email mentioning a warning is not less than any escape. As per the Indian laws, any unauthorized use or application of copyrighted content amounts to infringement of copyright[7] and as a remedial measure, the owner of the copyright is well within his rights to sue for the same[8]&[9]. Though lack of knowledge as well as intention, to infringe the rights of the owner may remotely prevent one from seeing himself handcuffed, nothing except for the copyright owner's mercy can save one from civil liabilities, which could require few rounds of negotiations as well.
Ms. Parker- Do the policies of YouTube offer me something in my favour?

Ms. Mahrous- In case the concerned person intends to get his video restored, YouTube does have a provision whereby a person affected by the copyright claim can get in touch with the copyright owner directly and request to retract his claim[10]. Both the parties can negotiate specific terms in order to restore the video and make peace with each other. Further, as a precautionary measure, the ones who frequently create and upload cover versions should consider visiting the "Audio Library" created by YouTube. This library contains a list of music files, and utilizing the same for making covers would not attract strike(s) on your uploaded content[11].
Ms. Parker- Would I have to pay some royalty or some charge to someone to get their permission for using their song?

Ms. Mahrous- As hard as finding free lunches, it would be difficult to find a music artist who would permit to utilize his musical works for mere blessings. As a common business practice, it is prudent to offer compensation in the form of royalty, before utilizing their copyrighted works. By large, the quantum of royalty becomes the subject matter of negotiation between the parties, since the prevalent laws are silent on the rates. In case the artist or the music label happens to be a member of a duly established Copyright Society, the amount of royalty or license fee shall be determined by such Society. On the other hand, artists or labels not associated with such Societies can be directly approached for negotiations[12].
Ms. Parker- I have also heard something about a mechanical license. What is that?

Ms. Mahrous- Particularly in the music industry, licensing is the essence of copyright since it enables to reap monetary benefits. The copyright regime in India does lay down a licensing provision,[13] however, different types of licenses are a result of industrial practice. Mechanical license enables one to create a cover version of a song, however, such a license is restricted to making of a cover in audio format. Such a license does not permit covers in audio-visual formats, which becomes a subject matter of synchronization license. In other words, uploading cover versions on YouTube requires a synchronization license. These licenses can be availed from the concerned Copyright Societies as well as the owner of copyrights[14].
Ms. Parker- Is there anything else I need to do to ensure that this does not happen with any of my videos again?

Ms. Mahrous- Copyright is a period specific protection. Once this period lapses, the concerned work falls in public domain and nobody has any rights over it[15]. Thus, creating cover versions of such musical works does not attract any liability. Since this period specific protection varies in different countries, it is advisable that those desirous of recreating a cover of such musical works to keep a check on this period. One can also create cover versions of songs where 5 years from the date of their release have elapsed, provided a 15 days prior notice, as well as royalty, as determined by the Copyright Appellate Board is served to the owner of the copyright. Caution must be taken to not alter the lyrics or the music without due authorization of the copyright owner[16].
---
[1] Copyright Act, 1957; Section 14
[2] Copyright Act, 1957; Section 30
[3] https://support.google.com/youtube/answer/2807622
[4] https://support.google.com/youtube/answer/2814000?hl=en
[5]https://www.youtube.com/intl/ALL_in/howyoutubeworks/policies/copyright/#fair-use
[6] Copyright Act, 1957; Section 52
[7] Copyright Act, 1957; Section 51
[8] Copyright Act, 1957; Section 55
[9] Copyright Act, 1957; Section 63
[10] https://support.google.com/youtube/answer/2807691?hl=en&ref_topic=9282363
[11] https://support.google.com/youtube/answer/3376882
[12] Copyright Act, 1957; Section 33
[13] Copyright Act, 1957; Section 30
[14] #AAMdigitalsessions – No More Copyright Strikes On Your Music Cover Videos by Atul Churamani, Priyanka Khimani & Simon Moor.
[15] Copyright Act, 1957; Section 22
[16] Copyright Act, 1957; Section 31C and Rule 23 of Copyright Rules, 2013.