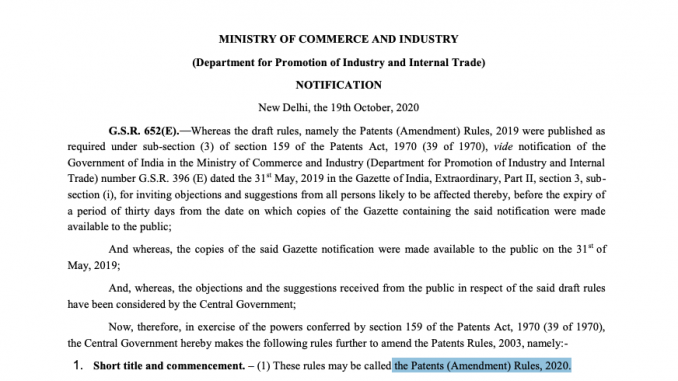 The Draft Patents (Amendment) Rules, 2019 notified on 31st May 2019 has now come into force with effect from 19th October 2020. The Rules known as Patent (Amendment) Rules, 2020 have made the following amendments in the previous rules, namely:
1. A revised Form 27 is issued for filing "working statement" in respect of commercial working of granted patents in India.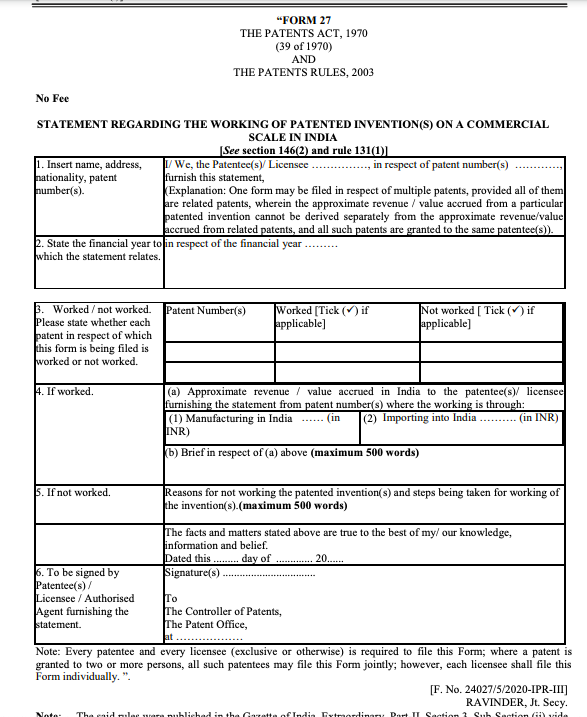 2. The statement of commercial working covered under the new Rules has to be filed for the Financial Year (i.e. 1 April to 31 March)" and not "Calendar Year.

3.The last date of filing of the annual working statement has also been shifted from 'March 31' every year to '30th September'.

3. The new Rules also prescribe certain PCT regulations for the filing of the priority documents and their English translation in case of the national phase of PCT application.
You may access the official copy of the Patent (Amendment) Rules, 2020 here.