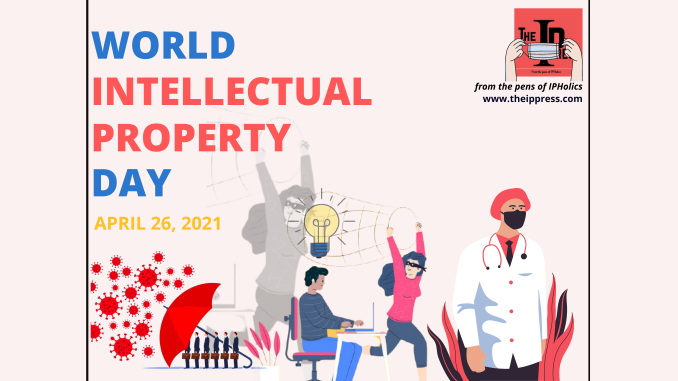 This World IP day is unlike any other before. As we celebrate this world IP day with all humility, we at the IP press would like to extend our immense gratitude to all the frontline workers and volunteers alike who are at the forefront of battling this raging pandemic. Our hearts and prayers go out to all those affected by the pandemic as we find solace in the words "This too shall pass".
The theme of this year's World IP Day is "IP and SMEs". Even as the Indian government negotiates with the US government for the supply of raw materials in the development of COVID vaccine and calls for grant of compulsory licences have grown stronger and louder, IP has unfortunately never been in the limelight before as much as it is today. A lot has been said about SMEs in India and how these are the backbone of the socio-economic development of our country. This statement couldn't be more true. India's economy is driven perhaps more by the MSME sector than large corporations and therefore SMEs deserve that special attention. In keeping with the need of the hour and the theme of this year's World IP Day, the Indian government took a commendable step earlier this year when it decided to reduce the patent fees applicable to SMEs by as much as 90%. SMEs in India are pioneers in innovation but they often fail to protect their creations sufficiently owing to the lack of IP awareness. Although programs have been instituted to increase this awareness in the sector, we do have some way to go before SMEs start emphasizing more on protecting their intellectual property and eventually churning out quality IP. As WIPO Director Darren Tang rightly noted in his speech this year, MSMEs are the "unsung heroes" of the global economy and an engine for growth in a post-pandemic world.
We at the IP Press believe that knowledge shared is indeed knowledge squared. As we endeavour to share our knowledge and do our bit in increasing the awareness of IP in the country, we urge you all to be a part of this journey, that we call Intellectual Property. We wish you all a very Happy World IP Day.
We pray that you stay safe and take care of each other.
Thank you.