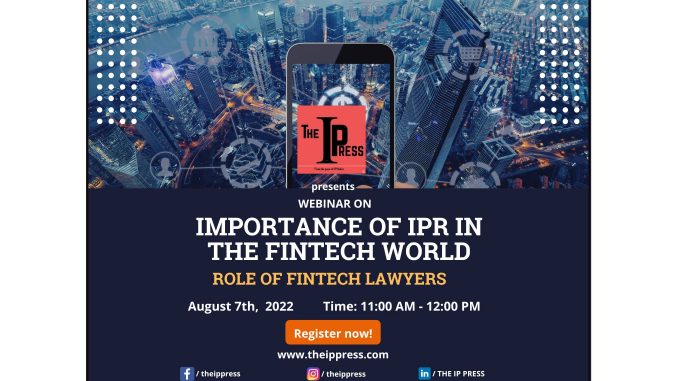 Panel Discussion on "The Importance of IPR in the Fintech world" [Aug 7, Sun, 11 AM]: Register Now!
How can IPR be a game changer for the fintech industry?
Want to know more about IPR and fintech? Register Now!
Speakers:
1.) Ms. Gunjan Paharia, Managing Partner, ZeusIP Advocates.
2.) Mr. Sreejit Nair, Partner at S C Legals.
Moderator: Ms. Sushmita Ray, Legal Counsel at JUSPAY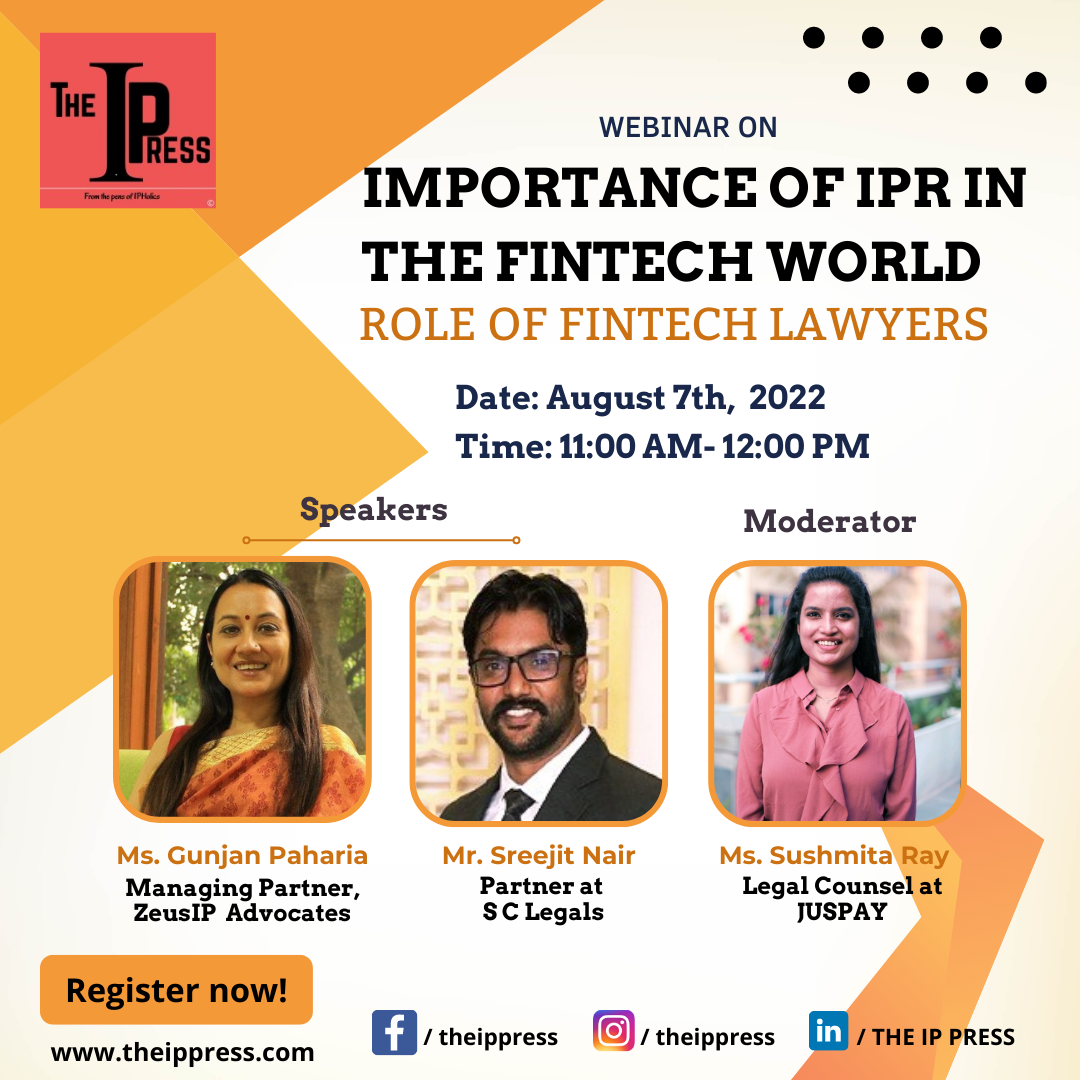 Grab this opportunity now!
For more updates,
Join: https://chat.whatsapp.com/INdTj5naSaJ1o9e7qUMjad