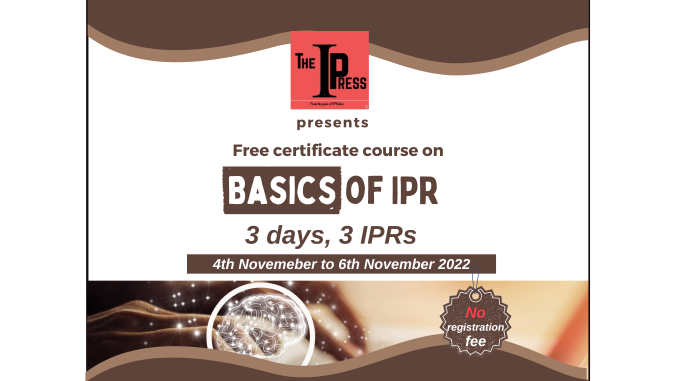 About the course
Intellectual property is the currency of the tech world. The pharmaceutical patent for Lipitor generated over $100 billion in revenue, the copyright for the Harry Potter franchise has generated over $25 billion to date, and the trademarked brands of the world's largest tech companies now eclipse $100 billion in value. Do you know what makes these intangible assets so valuable?
This course has been designed by experts to cover the basics of IPR and understand Patents, Trademarks and Copyright.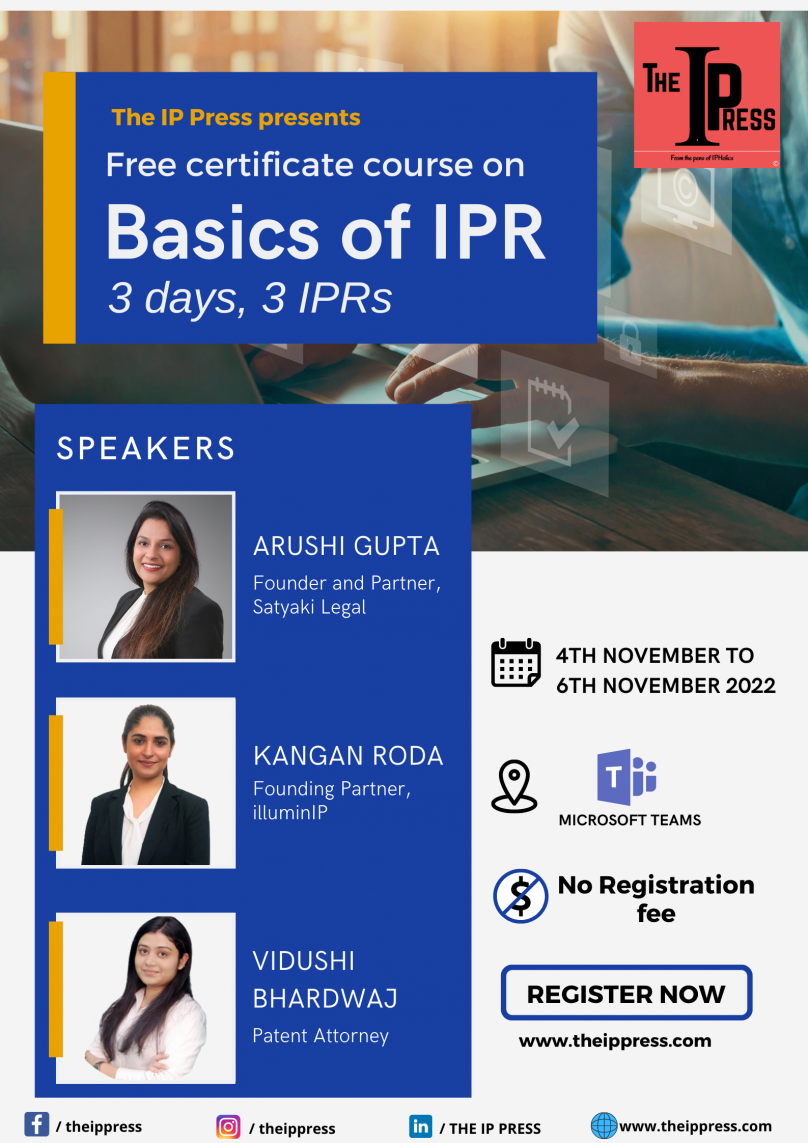 Course Outline
1A. Introduction to the forms of IP and to the major international conventions on IP
1B. Trademark
Brand as an asset
Types of trade marks
Attributes and essentials of a trade mark
Trade mark infringement test
Additional topic:- How to conduct trademark search and filing (if time permits)
2. Copyright
Creative works and protection offered by law – discuss about works in which copyright subsist
Discussion about types of rights under copyright – Moral rights and economic rights
Fair use and fair dealing
Additional topic:- Overlapping of copyright with design and trade mark (if time permits)
3. Patent
Define patents and essentials to obtain a Patent
Characteristics of a Patent
Registration and legal rights
Additional topic:- Compulsory licensing (if time permits)
Who can register?
Law students/ academicians/ professionals
Anyone who is part of a startup
Any innovator thinking about creating a startup
Entrepreneur
Registration Fee: No fee
Registration Link: https://forms.gle/h3EkFvfBeQFEooA27