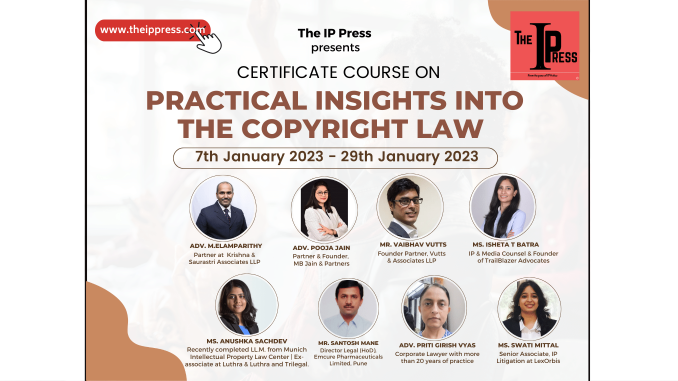 ABOUT THE COURSE
The IP Press is delighted to launch its flagship course on Copyright Law which is one of the dynamic and ever-booming laws in the IPR Regime. The course intends to equip students and young lawyers with practical knowledge and insight into the law. In the course, we will explore real-world examples of legal battles surrounding copyright law. We will be understanding what kinds of works can be protected, how the right can be infringed, and the penalties and repercussions.
MODULES
Module 1: Introduction to Copyright
Module 2: Subject matter of Copyright
Module 3: Interplay within Copyright Law
Module 4: Copyright protection in India and Abroad
Module 5: Licensing and Assignment of Copyright
Module 6: Menaces and Limitations to Copyright
Module 7: Impact of Technology/Innovation on Copyright Law
Module 8: Interface between Copyright & other laws
SPEAKERS
Mr. Vaibhav Vutts, Founder Partner, Vutts & Associates LLP
Adv. M.Elamparithy, Partner at Krishna & Saurastri Associates LLP
Adv. Pooja Jain, Partner & Founder, MB Jain & Partners
Mr. Santosh Mane, Director Legal (HoD), Emcure Pharmaceuticals Limited, Pune
Ms. Isheta T Batra, IP & Media Counsel & Founder of TrailBlazer Advocates
Adv. Priti Girish Vyas, Corporate Lawyer with more than 20 years of practice
Ms. Swati Mittal, Senior Associate, IP Litigation at LexOrbis
Ms. Anushka Sachdev, Recently completed LL.M. from Munich Intellectual Property Law Center | Ex-associate at Luthra & Luthra and Trilegal.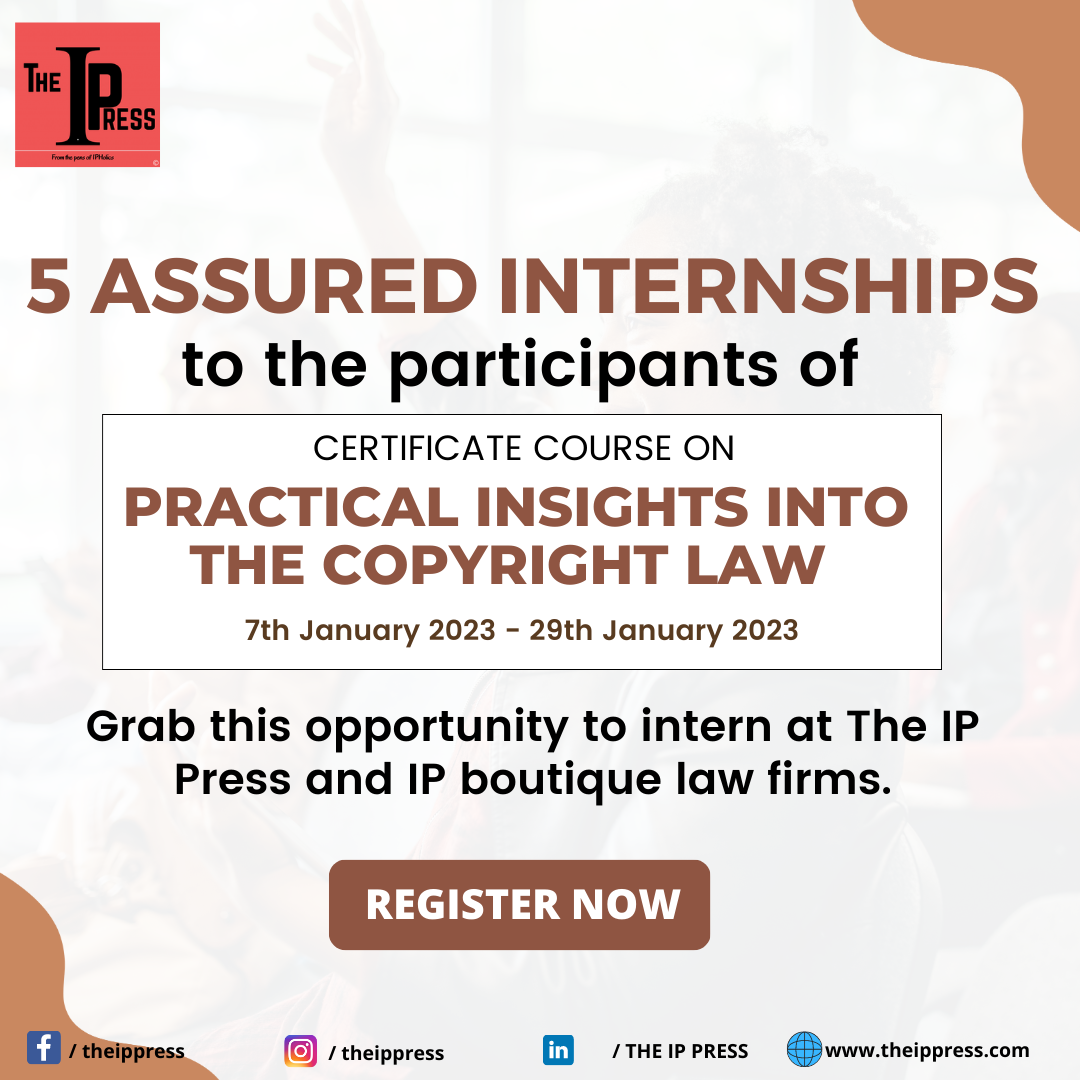 DURATION
The sessions shall be conducted only on the weekends.
WHO CAN REGISTER
Any graduate/post-graduate/scholar/professional from any field.
REGISTRATION DETAILS
Course Fee:
2999/- INR for professionals
2499/- INR for students