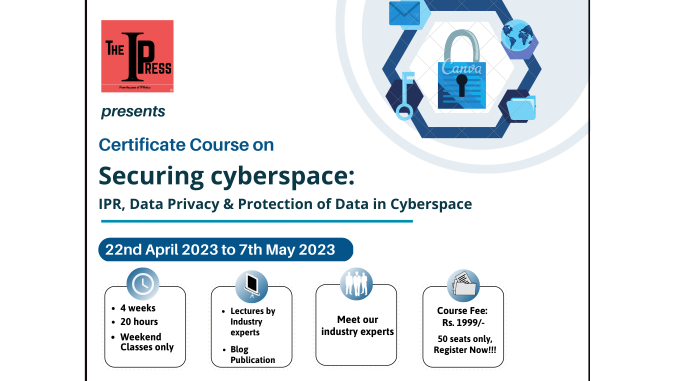 The IP Press presents a certificate course on Securing Cyberspace: IPR, Data Privacy & Protection of Data in Cyberspace.
DATE: 22nd April 2023 to 7th May 2023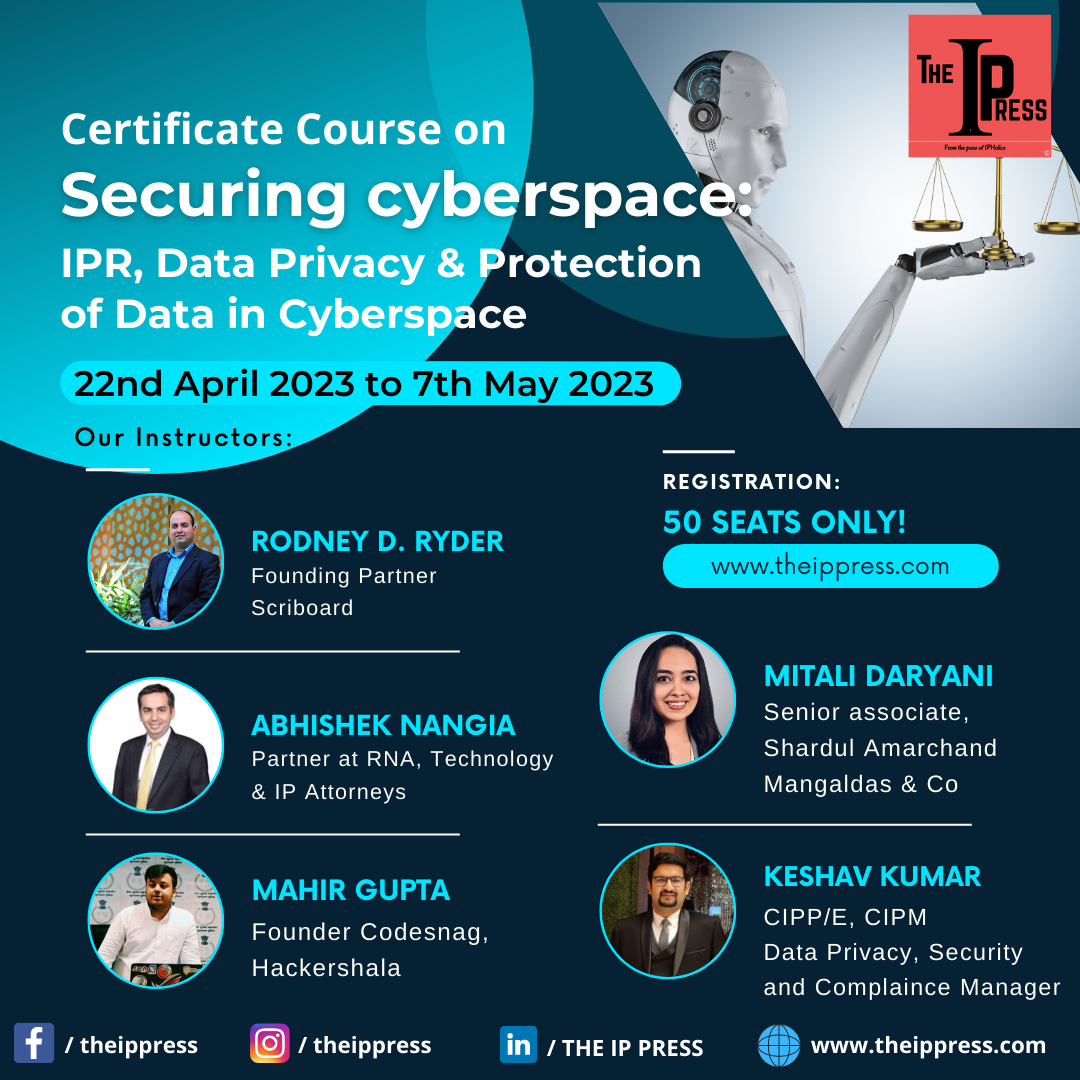 ABOUT THE COURSE
The course is designed for students and professionals who are eager to understand the legal concepts pertaining to IP, cyber, privacy, confidential information, data security, and management. This course aims to provide an understanding of the changing legal environment in cyberspace and data law and policy.
MODULES
Module 1: Fundamentals of Digital Law
Module 2: Conceptualizing Data Protection
Module 3: Evolution of Data Protection and Privacy Laws in India
Module 4: Data privacy law
Module 5: Intellectual property rights and its protection in Cyberspace
Module 6: IP in Cyberspace & Subsisting Cybercrimes
SPEAKERS:
Rodney D. Ryder, Founding Partner, Scriboard
Abhishek Nangia, Partner at RNA, Technology & IP Attorneys
Mitali Daryani, Senior associate, Shardul Amarchand Mangaldas & Co.
Keshav Kumar, Manager – Data Privacy, Security and Compliance, VWO
Mahir Gupta, Director and CEO, Codesnag, Hackdev Technology Pvt. Ltd.