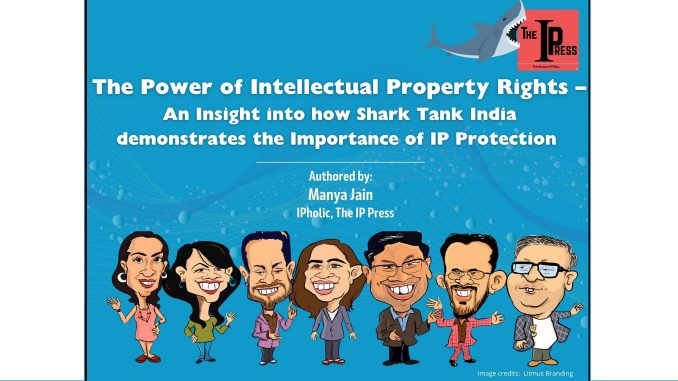 We all are accustomed to reality shows, where competitors are judged on their singing, dancing, and other talents so following a similar concept, Shark Tank India is no different. This is the show where possible investors known as 'sharks' evaluate business pitches and ideas for possible investment. The show sparked a lot of buzzes and is a learning ground for the audience and a medium to explore content closer to their aspirations, making Shark Tank India the talk of the town. It spurred conversations in both offices and households. Even if not all entrepreneurs in Shark Tank India were successful, the program had an influence by imparting knowledge that all entrepreneurs could benefit from.
One of the most important things that sharks in Shark Tank give weightage to is Intellectual Property rights and entrepreneurs are often seen to announce their IPR protection to make their pitch strong. It is important to protect the expression of the business ideas and your brand especially when an entrepreneur is pitching in a TV show like Shark Tank which will be widely aired on TV and digital Platforms. One must also be aware of the possibility of copycats once the business idea goes viral. This comes down to the discussion of the IP tools to safeguard your expression of ideas.
Patents:
If you claim that your product is unique, the first thing that sharks ask about is – "If it has a Patent". Sharks are reluctant to invest in any business if your product is not Patented since unpatented products are more likely to be copied especially the business that offers a new technical solution to a problem.
In brief, the Patent is an exclusive right granted for an invention by the government to the inventor, giving the inventor the right to stop others, from making, using, or selling the invention without their permission. The term of every patent granted is 20 years from the date of filing of the application.
A trademark is an intellectual property right that distinguishes one's product or services from others. It includes logos, slogans, catchphrases, and word marks. Basically, registering your trademark is protecting your brand name and business identity. An entrepreneur must register his trademark if he wants his business, brand, goods, or services to stand out from the competition, build a brand's reputation and prevent copycat from benefiting from the brand's success.
A registered trademark can be a valuable intangible asset for the business, it protects the brand from unauthorized misuse by a third party, it makes the brand unique and stands out in the competition and moreover, it makes it easy for customers to recognize and find the product.
Adopting a descriptive or suggestive trademark can make it harder to stand out in the market and protect it from infringement. A startup must aim for a strong and distinctive mark that is related to goods and services in such a way that it makes sense to the customers and helps build brand recognition.
Startups should not underestimate the power of intellectual property rights, especially the trademark, and must consult an IP Attorney to conduct a thorough search and help with the registration process.
Let's take a look at some interesting trademarks that stayed with the Audience post the end of the episode: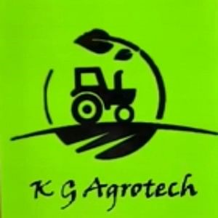 With the technological advancement and AI in everything we see around the world, this makes it more important for software developers to protect their codes, a book writer to protect their thoughts or an entrepreneur to protect their creative and expressive works
Copyright grants an individual or entity exclusive ownership of their original work, such as books, scripts, software, artistic, training manuals, films, records, paintings, programming, and design.
 Under copyright protection, it gives the right to prevent unauthorized duplication, reproduction, or replication of an author's or creator's original work belongs to them. This means that without the owner's consent, no one may copy or otherwise replicate the original work.
Let's see a few of such pitches that highlighted the importance of IP to the viewers:
Case study 1: Revamp Moto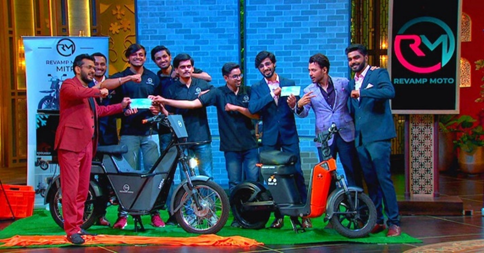 Revamp Moto; a portable store! This startup is presenting its innovation, a scooter that can turn into a mini-store. In the pitch of this product, entrepreneurs confidently included in their pitch that they have design patents, technology, and product patents on this which attracts the investor more. After a little research, they also have a trademark on the name Revamp Moto under class 12. They not only have a good product but also have strong protection against their invention. They raised One crore for 1.5% equity from sharks; Aman Gupta and Anupam Mittal.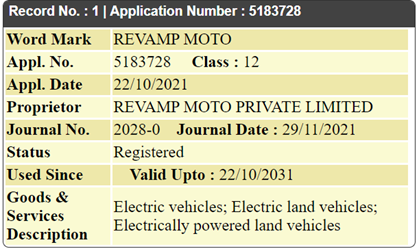 Case Study 2: Q-Zense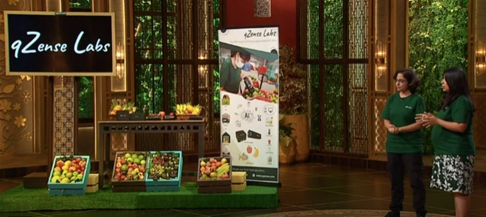 Q-Zense Labs presents a patented technology that can make the life of several fruit sellers in the nation so much easier. From their pitch, "We can't determine from outside whether the fruits and vegetables are good or bad. The whole business is dependent on guessing when one should consume the food. They have invented the machine based on Qscan technology which is proudly made in India and can give you the results with 95 percent accuracy. This machine works with the principle of spectroscopy infrared and artificial olfaction which features a sensor array which can both receive and evaluate different odors."
They made their pitch strong by announcing that their product is patented and made in India. They failed to raise money due to high valuation demand. Their product solved a problem, had the potential to get success in the market, and protected their invention through a patent.
While we are loving season 2 of Shark Tank India, the show is definitely giving the audience food for Thought that Intellectual property can provide powerful legal rights that can help a company grow and be valued. It is critical for a company's success to protect its intellectual property and to be aware of the risks posed by infringement on third-party and counterfeiters. We have seen in Shark Tank India that a product with high market potential but no protection against copycats will have difficulty attracting investors. Acquiring an IPR by registration of patent, trademark, design, and copyright will not only protect your product from potential hackers and pirates but also help you reap the economic benefits as an IP owner. Hence, all budding entrepreneurs must protect their ideas and creations to make their brands stronger and attract investors.