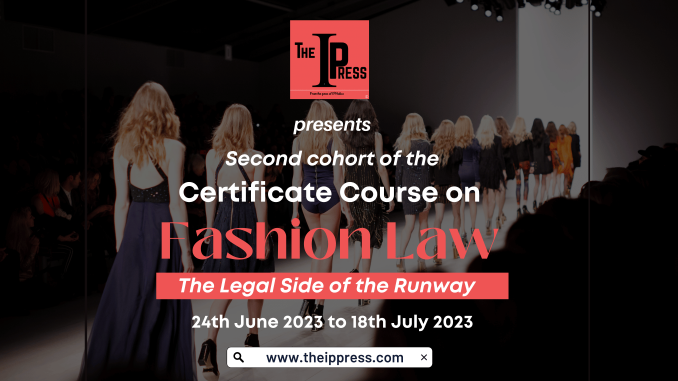 The fashion industry generates millions of revenue and contributes significantly to the GDP of the nation. Hence, there have been numerous laws and regulations governing the fashion industry. However, to understand the legal system around the fashion industry, it is quintessential to have a full-fledged understanding of the business of fashion. The course is designed to concentrate on the key legal issues in the industry like Brand misappropriation, Celebrity rights violations, Piracy in the clothing industry, and many more. The course will provide the participants with a practical aspect, and industry expertise on the key legal framework and issues in the fashion industry.
The course intends to equip students with the understanding of leading developments in the area of Fashion law and practice. It examines the relevance of protecting a brand from counterfeiting issues that are bringing about a fundamental shift in decision-making and beginning to reshape operations of modern legal practice.
Course Benefits:-
Live lectures by the industry experts
The course will cover the practical aspects of the fashion industry along with theoretical knowledge.
Live weekend classes
Participants will be able to interact with the instructors and will get to interact with their fellow fashion law enthusiasts.
Who can register:
Any graduate/post-graduate/ scholar/professional from any field.
Course Fee:- INR 2999/-
Registration link:
Instructors
Ms. Joan Bellefield Davis, Entertainment, Fashion, and IP attorney | Of Counsel, Schroder Brooks Law Firm PLC
Ms. Suhrita Majumdar, IP Lawyer | Partner, S Majumdar & Co.
Ms. Gunjan Paharia, Managing Partner, ZeusIP Advocates
Ms. Shireen Dhar, Managing Associate (Intellectual Property) at Luthra and Luthra Law Offices India
Ms. Arushi Gupta, Founder Satyaki Legal |Intellectual Property and Media Practice
Ms. Kangan Roda, Partner at illuminIP
Ms. Shraddha Desai, Lawyer and Founder, Chic In Law
Modules:
Module 1: Introduction to the fashion business industry
Module 2: Brand Protection and Development
Module 3: Combating Counterfeiting in Fashion
Module 4: Fashion in the Digital Age
Module 5: Rights and Interests of Fashion Stakeholders
Module 6: Sustainable Fashion and Ethical Considerations
Contact Us:
In case of any query, write an email to us at theippress@gmail.com