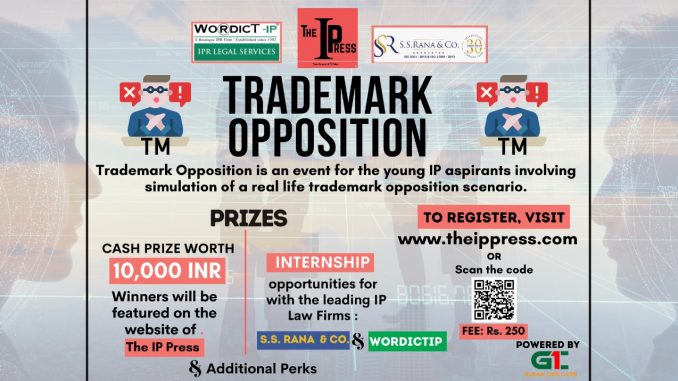 Facts of the case (Round 1):
BlackCherry is a public sector clothing brand in India which has filed for registration of trademark and is a franchise of the MNC BlackCherry Clothing LLC dealing in formal clothing, corporate casuals and winterwear.

The given trademark is filed for registration in India and is still pending before the Registrar of Trademarks. The trademark has been published for opposition.

Given trademark is identified to be similar to several well-known trademarks and can also be similar to other trademarks.

The company which has filed for trademarks deals in a niche industry of fashion w.r.t formal wear, corporate casuals and winterwear for both men and women and services thereof.

Name of the company is phonetically like the company "Blackberrys" which is a market leader in the clothing industry.

There already exists, a company called BlackCherry dealing in the sale of clothes, accessories, electronics, and groceries for the past 30 years and is operating in many Asian countries like China, Singapore, Japan, SriLanka, Malaysia etc., but not in India, also files an opposition against the registration of a given trademark on grounds of passing off.

The font style and size has been taken from "Blackberry" which deals in electronic goods and the word "Boss" in their tagline "Look like the Boss you are", is similar to the tagline of the company "Hugo Boss AG", which is a luxury fashion house headquartered in Germany.
If the opponent finds a possibility of filing more than one opposition against the logo in light of the facts of the case, you may combine them in one for the purpose of submission.
LOGO TO BE REGISTERED:
Further details (rules, guidelines and information about all the rounds of the event) about the trademark opposition event are available here.
If you have not registered, please register here.
Details about the other events in the IP Expo are available here.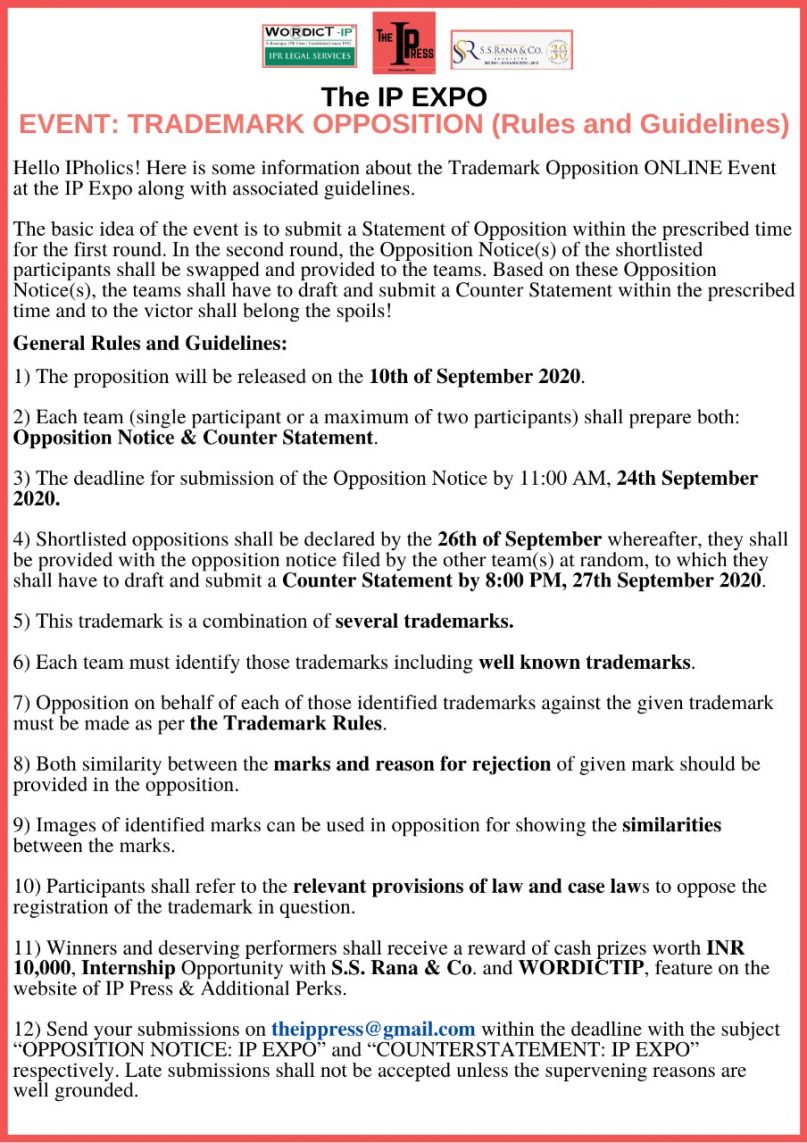 See you at the IP Expo!!!