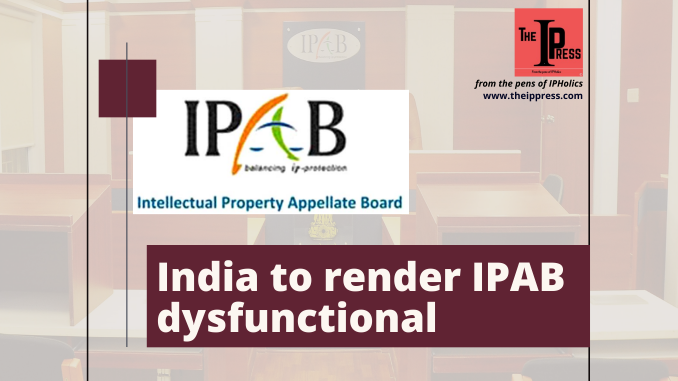 On 4th April 2021, the Official Gazette has published an ordinance titled Tribunals Reforms (Rationalization and Conditions of Service) Ordinance, 2021(Gazette ID: CG-DL-E-04042021-226364). This Ordinance has abolished the tribunals established under the various law including the Intellectual Property Appellate Board (IPAB) established under the Trade Marks Act, 1999 and the tribunal established under the Protection of Plant Varieties and Farmers' Rights Act, 2001 and certain other Acts have now effectively been rendered defunct with immediate effect. The ordinance has also transferred the functions and powers of the tribunals to the High Courts and Commercial Courts depending on the context.
IPAB was initially established under the provisions of the Trade Marks Act, 1999, and was subsequently empowered to exercise original and appellate jurisdictions in matters arising under the Copyright Act, 1957, Patents Act, 1970, and the Geographical Indications of Goods (Registration and Protection) Act, 1999.
The pending cases post 4th April 2021 will be transferred to the High Courts. The High Courts will now hear appeals against the decision of the Registrar of Geographical Indications, the Registrar of Trademarks and the Controller of Patents. However, the Copyright Act has been amended to transfer the cases to the Commercial Courts, which have been established under section 4, of the Commercial Courts Act, 2015.
This ordinance has raised concerns, particularly from the Pharmaceutical industry due to the complexity and technicality of matters that are heard by the Board, thereby requiring a specialist in the High courts.
We will be providing a detailed analysis of the above soon.