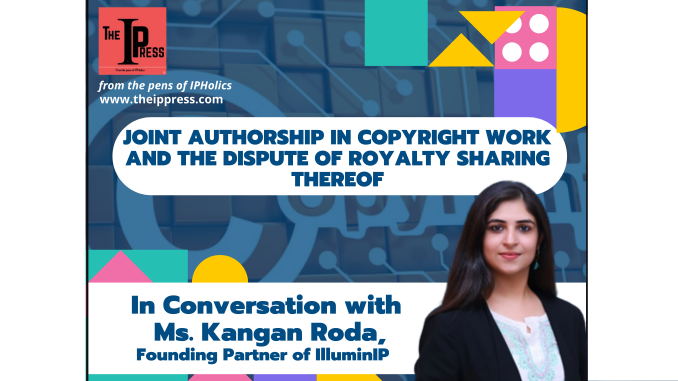 'Honest Potboilers' is a well-known title and bestseller fiction series, a brainchild of Mr. Raj and Mr. Jay, two of the most creative story-telling minds from India. They have authored a record of 500 books together. Having stated that, the duo received commendable appreciation and global fame. However, the bounties received as royalties were shared as a matter of understanding with respect to the contribution made by the respective authors. In other words, it wasn't necessarily a 50:50 split of revenue, but was hinged on the extent of work contributed by each of the authors. Even in the absence of a formal agreement to the effect, there was never a dispute concerning their professional relationship. Appallingly, one day, Mr. Raj's soul departed for the heavenly adobe. The creative duo fell apart, leading to uncertainty over the fate of the fictional title series. Nevertheless, people kept on showering their love for the title. Following Mr. Raj's demise, his share of royalties was arranged to be attributed to his legal heir- his son Mr. Rajesh. However, with the passage of time, Mr. Jay began to demand more share of royalties, which was certainly unproportionate to the prevalent practice collectively agreed to and followed by the late Mr. Raj, and Mr. Jay. This demand was objected by Mr. Rajesh stating the grounds to be unreasonable. Be that as may, Mr. Jay stood firm on his demands, citing absence of any formal agreement and refused to settle for any less. Unaware of the true legal scenario arising out of the said dispute, Mr. Rajesh approaches his lawyer Ms. Kangan Roda with the following legal queries:
Q. My father has tirelessly worked hard along with his co-author Mr. Jay, for the titles. When it comes to copyright, what do the existing laws explain when it comes to joint authorship?
Ms. Roda: When it comes to "work of joint authorship", the Copyright Act, 1957, defines it as a work produced by the collaboration of two or more authors in which the contribution of one author is not distinct from the contribution of the other author(s). In other words, as per the Copyright laws in India, a "joint authorship" treats the contribution of each author as equal. The term of copyright of a work of joint authorship is calculated with respect to the author who dies last. Since, the statutory laws pertaining to Copyright are silent on various aspect of work of joint authorship, therefore, reliance has to be placed on findings of the court.
When it comes to granting license to a third party, the Courts in India have held that the "joint owner of a copyright cannot, without the consent of the other joint owner, grant a licence or interest in the copyright to a third party".
However, when it comes to determination of the share of intellectual contribution in the work of joint authorship, unfortunately, the Laws as well as Courts in India have not yet clearly defined so, and therefore, it becomes important to have an agreement to the effect wherein the rights of each author are well-defined and specified.
Q. I am aware that authors receive royalties as a remuneration on sale of their titles. However, I am unaware of the laws governing such royalties. How is the quantum or percentage decided in cases of joint-authorship?
Ms. Roda: Like I mentioned above, there are no such defined laws or judgments when it comes to determination of intellectual contribution in the work of joint authorship, likewise, determination of the quantum or percentage of royalties in cases of work of joint authorship is not defined in India.
The quantum as well as the share of percentage is determined by the agreement between the joint authors. Having said that, in your case, it will be regulated by the oral agreement entered in to by Mr. Jay and late Mr. Raj.
Q. Is a written agreement mandatory or directory in such cases?
Ms. Roda: A formal/written agreement is not mandatory between the co-authors or Joint authors. In this respect, in a scenario where authors create a work of joint authorship even without having an intent to do so, a legal relationship of joint authorship may be created between the authors. However, it is advisable to execute a written agreement in cases where the work of joint authorship is involved, to have quantum of shares defined and specified.
Q. I never imagined Mr. Jay to come up with such demands. I feel its quite unethical on his part. However, are his demands legitimate when he takes the defense of non-existence of a formal agreement? Aren't oral agreements indicative of a mutual relationships?
Ms. Roda: An oral agreement, if it satisfies the conditions of a valid agreement, falls under the scope of Section 10 of the Indian Contract Act, 1872 and therefore, is as equally valid, as a written agreement. The legality, of an oral agreement, cannot be questioned. The Courts in India have observed that even an oral agreement can be a valid and enforceable contract. Therefore, in the strict sense, it is not essential that a contract must be in writing, unless specified by law or the parties themselves contemplate the reduction of terms of agreement to writing.
Q. What are the remedies which can be perused to resolve the dispute of unreasonable claims made by Mr. Jay?
Ms. Roda: You may consider initiating a suit for specific performance of the oral agreement, as a legal heir, requiring Mr. Jay to perform his obligations under the said agreement. Even though the agreement is an oral agreement, the same is enforceable under law.
Q. What advice do you have as a precautionary measure to be followed to avoid cropping up of such disputes in future?
Ms. Roda: Irrespective, whether any such a conflict or a dispute may or may not arise, it is strongly recommended to sign a written agreement which is appropriately stamped and legalized, defining rights and obligations of each party/author including but not limited to specifying share of royalty/quantum. Since, a written agreement is legally binding document, therefore, in case of any conflict or dispute, the remedies under law may be availed.
We are thankful to our team member Kunal Chandriani for his contribution in creating this proposition.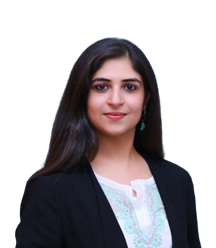 Ms. Kangan Roda
Author
Ms. Roda is the founding Partner of illuminIP. She specializes and heads IP prosecution and litigation practice at illuminIP. Ms. Roda has been registered as an advocate with the Bar Council of India since 2014. The key areas of her practice include Intellectual Property Rights – trade marks, copyright and designs. Ms. Roda has represented eminent and acclaimed companies from sectors like Fast Moving Consumer Goods (FMCG) sector, Pharmaceuticals sector, Food & Beverages (F&B) sector, Information Technology sector, Banking sector and others. She has gained a comprehensive understanding and deep knowledge of the industry requirements relating to the role intellectual property rights in the business.