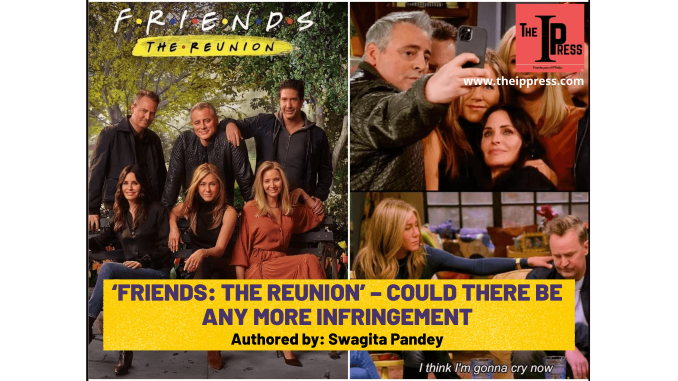 'Friends' is one of the most globally loved shows of all time. The characters and their personalities have stayed with fans even so many years after the finale. The show recently had a reunion special episode where all the cast members got back together for a special episode. 'Friends: The Reunion' was produced by Fulwell 73 Productions. The exclusive broadcasting and streaming rights were sold to 'HBO Max' for five years, and further, for the countries who did not have access to 'HBO Max', the broadcasting and streaming rights were sold to different channels and platforms under their respective exclusive agreements, like for instance, in India the exclusive streaming rights were sold to the OTT platform 'ZEE5'.
Infringement Battle Ground – 'China'
In China, broadcasting and streaming rights were sold to OTT platforms 'iQiyi', 'Tencent videos', and Alibaba's 'Youku'. All three streamers with broadcasting and streaming rights aired a censored version that removed cameos from Lady Gaga, Korean boy band BTS, and Justin Bieber due to politically sensitive content. These stars have allegedly insulted China in the past.
On 28th May 2021, all the rightful broadcast holders issued a joint statement against the Chinese video-sharing website 'Bilibili' alleging it for infringement of IP Rights, open piracy, and disruption of online video broadcasting order by airing the uncensored pirated version of the 'Friends: The Reunion special'. All the three steamers accused 'Bilibili' of harming the legitimate rights and interests of both the content creators and the rights holders. In furtherance of which on 29th May 2021 'Bilibili' took down the video in question from its website.
It is not uncommon for Chinese broadcasters to censor anything that may be deemed politically or culturally sensitive. However, a Copyright Law Amendment came into effect on 01st June 2021 which has specifically focused on instituting a stricter system of fines for infringements and to step up oversight of short video platforms in particular.