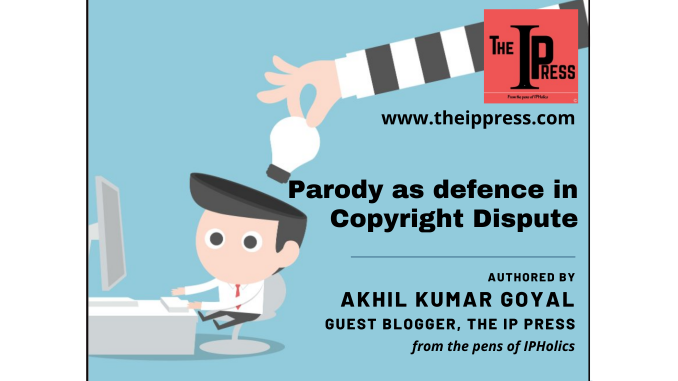 INTRODUCTION
Intellectual Property rights aim to protect the Original Work of creators from infringement where any person other than the creator imitates such original work without the permission of the creator themselves. These rights were developed to protect and safeguard the interest of such original creators and to encourage them for future creation of work. IP laws provide creators the right to restrict others from using their original work with an intent to protect and prevent their goodwill and reputation and to refrain the other party from gaining any monetary benefit out of such work. However, these Intellectual property rights provide for certain conditions and restrictions which needs to be looked upon while deciding any IP dispute.
With the advent of the Internet and the rise in social media, some creators showcase their talent by using their original work while others use this original content with deliberate exaggeration or imitation so as to humorously and critically comments on existing work or to amuse and entertain the public. Such work is known as Parody. However, Parody being essentially a copied work brings with itself certain complications and often faces legal actions from the creators of original works for infringement of copyright.
PARODY
Parody is deliberate exaggeration or imitation of someone else's original work in such a way that it humorously and critically comments on existing work to ridicule or criticize such work and to expose its flaws. Parody has a vast reach and audience, it targets anyone and anything, from Bollywood movies to celebrities to politicians to even viral videos and shows. Thus parody by its very nature is dependent upon and borrows its content from the creator of Original Work which is mostly without any permission from the creator.
The Publication of parodies in form of satire, criticism, comedy, spoofs, memes, and comparative advertising has become a common and popular source of entertainment on social media and the internet. However, Parody being essentially a copied work brings with itself certain complications and often faces legal actions from the creators of original works for infringement of both copyright and trademark.
PARODY AS A DEFENCE OF FAIR DEALING
As per section 52 of Indian Copyright Act, any literary, dramatic, musical, or artistic work for criticism or review, of original work will not amount to copyright infringement and shall be considered as Fair Dealing. However, it does not protect mere imitation of work. In relation to 'Parodies', since it is derived from the original work of another writer or artist, it is difficult to draw a line between creative criticism and imitation. The courts in various instances have dealt with this issue and have tried to sought a balance between the two.
This issue was first dealt in Blackwood and Sons v AN Parasuraman[1](Blackwood case) wherein the Court laid down two primary conditions which need to satisfied upon for a parody to qualify fair use:
the parodist must not intend to compete with the copyright holder; and
the parodist must not make improper use of the original work.
The first condition can be easily proved as it is essentially the market substitution test. Most of them merely ridicule or criticize the original in a manner that exposes its flaws and does not compete with the original content. The second condition, however, leaves it open-ended as to determine what is meant by improper use of original work. This was answered in the case of Civic Chandran and Ors. v C. Ammini Amma and Ors.[2] (Civic case)
In Civic case, the Defendant had published the play, Ningal Are Communistakki, which was intended to be a critique of the famous play Ningal Enna Communitakki. The Court while accepting the 2 conditions laid down in the Blackwood case for determining the scope of fair use in parody gave a 3-point conditional test above the conditions laid down in the Blackwood case which needs to be complied with by the alleged infringer/ parodist to take the defence of fair use:
the quantum and value of the matter taken in relation to the comments or criticism;
the purpose for which it is taken;
the likelihood of competition between the two works.
The court held that where the purpose of the copied work was to criticize the idea propagated by the original work and to expose to the public that it had failed to achieve its real object, it amounted to fair dealing and did not constitute an infringement of the copyright.
In Ashutosh Dubey vs Netflix, Inc & Ors,[3] the Delhi HC while acknowledging parody as fair use held that exaggeration of original work to such an extent that people do not view such work as statements of truth but take them with a pinch of salt with the understanding that it is an exaggeration to expose certain ills or shortcomings does not constitute infringement of Copyright.
The Court further noted that, one of the satirical techniques to criticize a particular subject or character is to exaggerate it beyond normal bounds so that it becomes ridiculous and its faults can be seen. Satire is a work of art. It is a literary work that ridicules its subject through the use of techniques like an exaggeration. It is a witty, ironic and often exaggerated portrayal of a subject. Thereby acknowledging parody and satire as fair use in the Copyright Act 1957.
The court while extending the scope of Parody and fair use has also held that the publicity right of a person is not violated by parody as publicity right only protects a public figure against the use of their identity for purely commercial purposes, whereas the predominant object of a parody is to criticize and satirize the personality of a public figure.[4]
However, where the above conditions remain unfulfilled, the court has considered such imitation as infringement and has not granted the defence of fair use. The courts have held that where parody is mere imitation and nothing more, it cannot claim the defence of fair use.[5]
In the case of Pepsi Co v. Hindustan Coca Cola Ltd,[6] wherein the Pepsi Co. sought an interim injunction against Hindustan Coco-Cola for infringement of their copyright on 'Yeh Dil Maange More' which was used by Hindustan Coco-Cola as 'Kyo Dil Maange No More' in their advertisement. Hindustan Coco-Cola claimed the defence of parody, however, the Court restraining Hindustan Coco cola to use such sentence held that such commercial was a colourable imitation of Pepsi Co.'s commercial.
CONCLUSION
Thus, from section 52 of Copyright Act and above rulings of the courts, it is clear that Indian laws provide ample protection to parodists against infringement of copyright. However, the parodist must show that it has no intent to compete with such copyright holder and to derive profits from such competition and that it was a mere exaggeration of facts for entertainment and to expose certain shortcoming.
Sometimes parodies cross the 'line of creation,' infringing on the work's copyright or outright insulting or humiliating the work or its creator. It is important to achieve a balance between parodies and protection of Original creator.
---
[1] AIR 1959 Mad 410.
[2] 1996(16) PTC 670.
[3] MANU/DE/1008/2020.
[4] Shri Ashwani Dhir v. State of Bihar, AIR 2005 Pat 101.
[5] Pepsi Co v. Hindustan Coca Cola Ltdsss, 2003(27) PTC 305.
[6] 2003(27) PTC 305.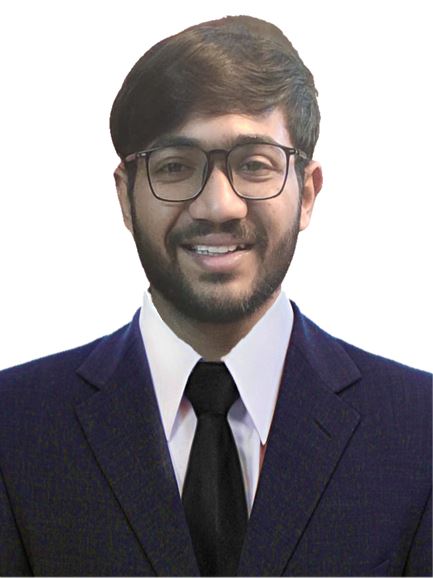 Akhil Kumar Goyal
Blogger
I am Akhil Goyal, a final year student at Chanakya National Law University, Patna pursuing B.B.A., LL.B. (Hons.) in Intellectual Property Laws. I have a keen interest in IP Laws and I aim to build a career in the same.