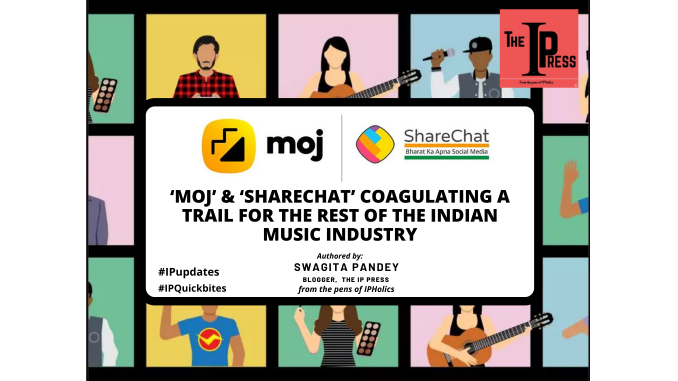 Last Year, 'ShareChat'- the leading Indian social media platform and 'Moj'- India's 1 short video app signed a Licensing Agreement with music label 'T-Series'. Recently, on 04th August 2021 acknowledging the successful alliance 'Moj' & 'ShareChat' extended their partnership with 'T-Series' by announced multi-year and multi-nation music Licensing Agreement.
A Multi-year music Licensing Agreement are those agreement which establishes set terms to the music licensing agreement as with opt-in licensing. These types of agreements also resemble evergreen licensing in some respects, as it removes annual renewal discussions and the added benefits of opt in to renew their contract on an annual basis. However, the multi-national music Licensing Agreement enables the licensee to receive the rights and/or resource of the music library of the licensor in the foreign country as agreed upon.
LONG-TERM LICENSE RECIPROCATES A ROBUST FOUNDATION FOR THE CREATOR-LED CONTENT
The Agreement allows the users of the 'ShareChat' and 'Moj' platforms to access a wide collection of Indian music and provide an enhanced experience to the users of the platform. The Agreement will help 'ShareChat' and 'Moj' communities to explore sound recordings from 'T- Series' music library and create significant social experiences with videos, messages, and other creative formats.
The Agreement further safeguards that the platforms do not hold liable for copyright infringement while providing 'T- Series' gigantic library of music for content creators.
This agreement substantiates the intent of 'Moj',' ShareChat' & 'T-Series' to support the creator economy and build a robust foundation for the creator-led content ecosystem in the country.