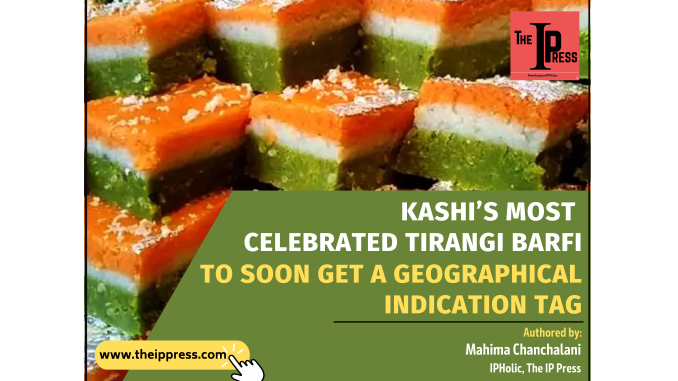 Introduction
Intellectual property is a legal right that protects the invention of the human intellect. The goal of granting such a safeguard is to encourage creativity. Depending on the nature of the work, they may be protected under the Copyright Act, the Trademark Act, the Designs Act, or the Geographical Indication Act. The Tirangi Barfi from Kashi, which just received Geographical Indication status, is the focus of this article. This is not the first time a sweet dish has received GI tag protection. Several more sweets from other parts of the world have received the GI label, as detailed below. Furthermore, Banaras brocade, Banarasi saree, wooden toys, metal repousse craft items, Gulabi Meenakari, hand block print, wood carving, and glass beads have received the acclaim of Geographical Indication.
Geographical Indication: What is it?
Section 2(1)(e) of the Geographical Indications of Goods (Registration and Protection) Act of 1999 defines the word geographical indication as "an indication which identifies such goods as agricultural goods, natural goods or manufactured goods as originating, or manufactured in the territory of a country, or a region or locality in that territory, where a given quality, reputation or other characteristics of such goods is essentially attributable to its geographical origin and in a case where such goods are manufactured goods one of the activities of either the production or of processing or preparation of the goods concerned takes place in such territory, region or locality, as the case may be."[1]
Why is Geographical Indication granted?
Geographical Indication suggests that a certain product (often an agricultural product, food item, alcoholic beverage, or textile item) is manufactured using a certain and ubiquitous technique in the area and has a specific standard or quality depending on its geographical origin. It ensures that the GI tag is collectively given to communities rather than to single people. GI certificate holders or authorized users may only use product names that identify the nation of origin for their products. The main aim of granting the GI tag is to offer recognition and safety to predominantly rural communities that produce goods according to local customs.
Tiranga barfi to get GI Tag
Shri Ram Bhandar belonging to Kashi's Thatheri Bazaar first created Tirangi barfi, also known as Rashtriya barfi in 1942 which is soon to be recognized as a Geographic Indication Tag. On the 75th anniversary of India's freedom from British rule, this honor was granted. Ram Bhandar made this barfi in Kashi during the Quit India Movement of 1942, and it catalyzed the spread of nationalism and patriotic messages. It was carried out in response to Mahatma Gandhi's warning during the Quit India Movement to "either do or die."
After more than 70 years of independence, this sweet is still prepared and enjoyed, but with a few differences, thanks to a much more expensive and time-consuming invention that proved so popular. The original components would have been too expensive to produce and consume in subsequent years, albeit, in today's diet-conscious culture, they probably would not have survived in their original form.
The original inventor of tirangi barfi used to make it with badam (almonds), Kaju (cashews), and pista (pistachios) whereas it is currently made using khoya(thickened milk) and edible food colors for saffron and green. The inventors used to soak the almonds in water for some hours, then grind and roast them in ghee which was supposed to be used for saffron and very rarely for the white layer– original saffron was mixed for the said color, similarly cashews for the white layer in between, and ground pistachios for the green bottom layer.
After becoming famous, numerous stores in that neighbourhood began making identical barfis, which is when it became apparent that Tirangi Barfi needed to be protected. Finally, Mahanagar Udyog Vyapar Samiti submitted a request for the Geographical Indication tag.
Other Indian sweet dishes that got a Geographical Indication tag
Numerous sweets produced in India bear the Geographical Indication mark. It is a sign that such sweets were produced using methods and materials particular to their country of origin. Some of them consist of[2]:
Mihidana, who hails from the West Bengal district of Burdwan, was given the GI badge in 2017.
In 2007, the Dharwad Peda, a native of the Karnataka district of Dharwad, was given a GI tag.
The Geographical Indication Registry recognized Banglar Rosogulla. But in 2019, there was a conflict between West Bengal and Odisha and the fight concluded with Rasagola of Odisha receiving a GI tag.
In April 2021, Kavilpatti Kadalai Mittai, which acquires its distinctive flavor through the addition of water from the Thamirabarani River, received recognition.
The Silao Khaja Audyogik Swavalambi Sahakari Samiti Limited's application, which was submitted in 2018, resulted in the recognition of Silao Khaja, a Bihar-based geographic indication.
Sitabhog, a resident of the State of West Bengal, received GI recognition in 2017. The Maharaja of Burdwan is credited with creating this meal when he asked his confectioners to make it for the British tourists who visited him.
Goan Khaje, a sweet dessert from Goa, is rumored to have received official recognition in 2020.
Conclusion
The goal of the Geographical Indications of Goods (Registration and Protection) Act, 1999 is to strengthen the registration and maintenance of geographical indications on Indian commodities. A geographic indication tag of a product has a 10-year expiration date. It offers benefits including authentication, export promotion, and legal protection from illegal users. The struggle for Indian independence was waged on a variety of fronts, including the boycott of clothing from other countries, salt production, and political food protests. During the Indian Independence struggle, Banaras (Varanasi) set the standard by producing unique mithai (sweets), the most well-known of which being the Tirangi Barfi of Banaras which has now got GI tag recognition.
---
[1] The Geographical Indications of Goods (Registration and Protection) Act 1999, Sec. 2(1)(e)
[2] Available at: https://www.financialexpress.com/lifestyle/sweet-spots-indian-sweet-dishes-that-have-been-awarded-the-geographical-indication-tag/2328344/ (Last visited on November 10, 2022)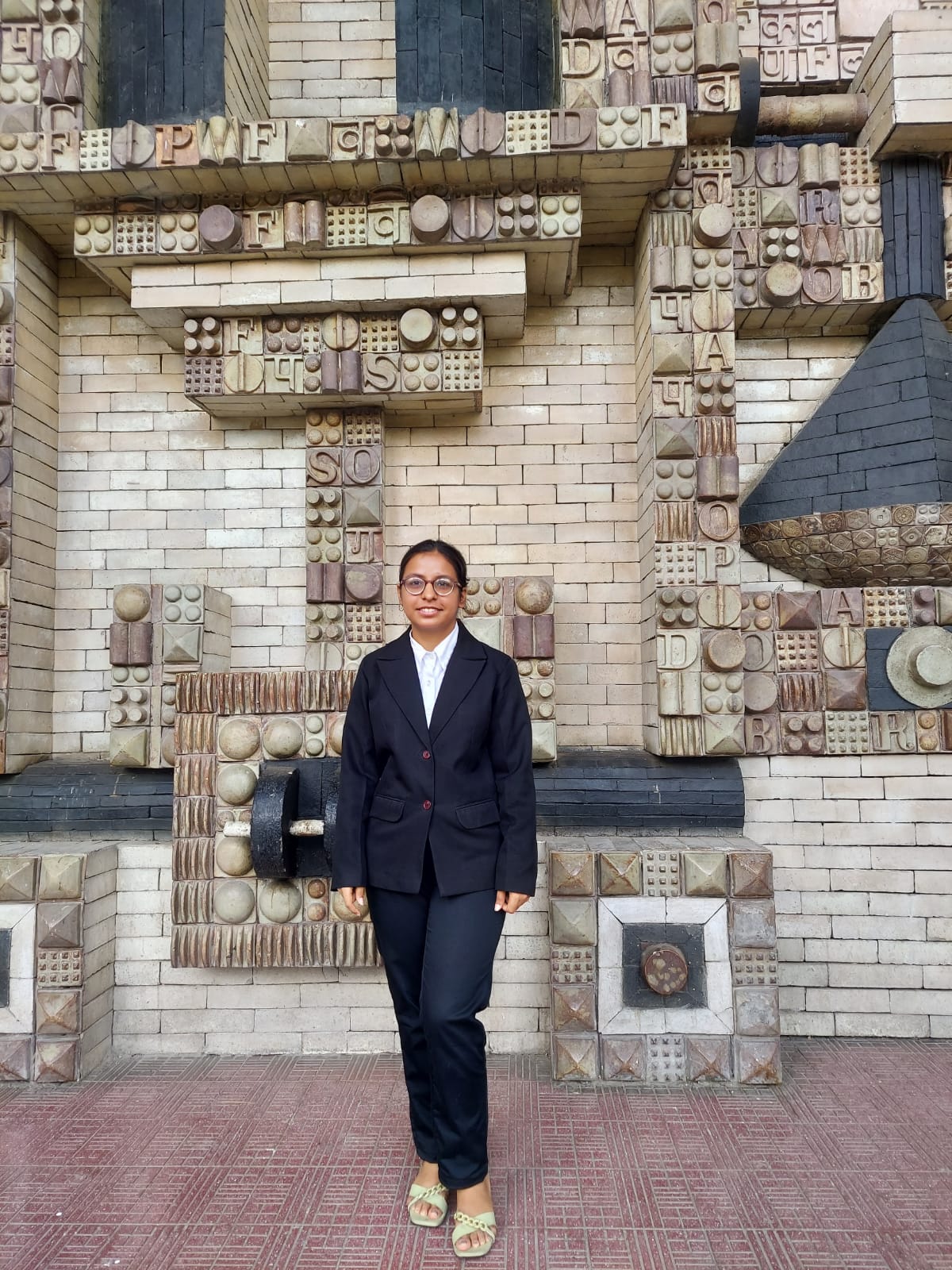 Mahima Chanchalani
Author
I am Mahima Chanchalani, a 4th year (7th semester) student pursuing B.A. LL.B. (Hons.) from Jamia Millia Islamia, New Delhi. I have a keen interest in laws related to Intellectual Property like Trademarks, Copyright, etc. To understand the intricacies of this subject, I have done internships in various organizations like K&S Partners, Scriboard, All IP Care, etc. I have a few of my articles published on Trademark and Copyright Laws. Moreover, I have done certificate courses on IPR and related laws from WIPO, Bettering Results, and Fortitude learning to enhance my knowledge of this subject. I always try to keep myself updated on the recent developments in this field.