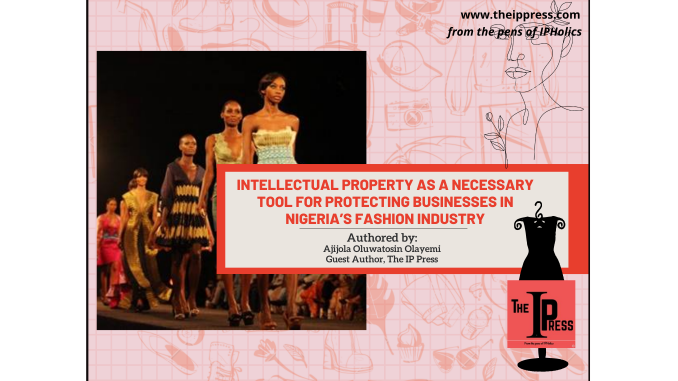 INTRODUCTION
This article seeks to answer the questions of what legal protections are available to stakeholders in the Nigerian fashion industry and what challenges are yet to be overcome.
The fashion industry has gone through various stages of development before being what it is today. Historically, legal protection of creativity and innovation of ideas in the fashion industry was almost non-existent or relegated and this brought about a culture where creatives were at the risk of their work being passed off or the goodwill of the work being attributed to another, thereby shaking the foundations of the business. This evolving nature of the fashion industry brought about more contributions in the industry and as a result, people put themselves on an endless journey to be recognized and create a niche for themselves in the industry. However, more often than not, what was realised is that these individuals are unable to go far or recoup their investments for their creative and innovative contributions because of the absence of strong legal protection.
INFLUENCE OF INTELLECTUAL PROPERTY ON CREATIVITY AND INNOVATION
The fashion industry is often characterized with creativity, innovation and imagination, its end being to create value for the market and inversely making returns for the value created. However, as a result of the digital age, more access is granted to a range of designs which makes it easy for copyists and imitators to either take praise for the work or make a look-alike of the exact design such that it creates confusion in the minds of the innocent public. Therefore, there is a need for a strong and formidable legal regime for the protection of the players of the industry and the goodwill of their business.
Intellectual property law is an area of law that protects some of the finer manifestations of human achievements[1]. The very objective which intellectual property seeks to protect is the private interest of owners by the recognition of their ownership rights in their creations and inventions[2]. Innovation is the key to growth and prosperity and as such measures to effectively protect intellectual rights are particularly vital. Creative industries are increasingly intersecting between art and technology in the delivery of value for their customers and as Edison notes, the value of an idea lies in the using of it. Hence, every development has a value attached to it and it is believed that satisfaction from one's creative output comes with knowledge of security of the same.
The security that comes with creative input aids continuous development in every sphere. The need for continuity spurs individuals to contribute and in return ensure the creation of wealth, employment, growth and substantial economic activity, one that is essential for a business to thrive in a developing country as Nigeria.
Furthermore, due to economic challenges, it is an almost impossible task to get some desired output, hence there is a need for investment from foreign bodies which will only be achievable when intellectual property rights are guaranteed. This will in turn help to drive economic growth and protect businesses from imminent collapse.
INTELLECTUAL PROPERTY RIGHTS IN THE FASHION INDUSTRY IN NIGERIA
The recognized rights under the fashion industry are those that are generally governed by laws relating to copyright, trademarks, industrial designs, patents, trade secrets, inter alia. In the Nigerian legal sphere, the primary legislations governing IP are the Trademarks Act, the Patent and Design Act and the Copyright Act. These will be given a detailed analysis below particularly on how they can be maximised in the fashion industry for protection.
COPYRIGHT
As a major part of the works eligible for protection under the Copyright act are artistic works as seen in Section 1 of the Act. In the landmark case of Star Athletica, LLC v. Varsity Brands, Inc,[3] the US Supreme court expanded the protection of copyright to cover the creative efforts in the fashion industry. The court examined the protectability of artistic designs on cheerleading uniforms. The court in its verdict held that such designs were only capable of protection if without been applied on the uniforms could stand alone as an artistic work that is copyrightable. However, it is unclear whether clothing apparels can come under this provision because of the proviso in Section 1(3) of the act which limits the ambit of protection to models and patterns not intended to be multiplied by an industrial process. This exception clearly implies that the draftsmen of the act did not contemplate the evolving nature of fashion[4]or the dynamics of the fashion industry and also the fact that the general mind set of the Nigerian fashion industry is commercial in nature. Most designers create a model or pattern for the possibility of exploiting the designs by making the creative piece readily available to the general public.
TRADEMARKS
This basically entails protecting the brand and serves as useful tool of identity and distinction which set apart products of particular providers in the market place and afford such providers the opportunity to benefit from the valuable reputation built up over time in the course of the business [5] Trademark protection is by far the commonest and effective way of protecting businesses in the fashion industry as the distinguishing marks are usually incorporated into the designs. We see this with top international brands like Christian Louboutin known for the "red soles", Louis Vuitton known for the LV sign on all their production. Under the Trademarks Act, registration under Part A of a mark should pass the test of distinctiveness as provided in Section 9 of the Act. Such registration guarantees protection under Section 3 of the Act however, failure to cooperate with the former entails the loss of all rights that may have accrued on the owner to bring an action in the case of an infringement. Hence distinctiveness is a major requirement for any fashion business willing to protect its brand.
In the case of Bell Sons & Co.Ltd. v. Aka & Ors[6], the Supreme Court held that registration of a trademark with a disclaimer of any right to the exclusive use of some part of the mark does not deprive the registered proprietor of the right to object to registration of similar mark which, when viewed as a whole, so closely resembles that of the first proprietor as to be likely to deceive.
INDUSTRIAL DESIGNS
Recourse could also be had to the Patent and Designs Act. It has been proposed by writers that where protection cannot be gotten through copyright, protecting the design as an industrial design is workable. In Francis Ajibowo & Co. Ltd v Western Textile Mills Ltd[7], the Court in consideration of whether textile designs are industrial designs stated, "it must be remembered that it is 'any three-dimensional form' which is industrial design; therefore, what actually constitutes the design is that particular combination and arrangement of lines…Thus like the disputed design in the case in hand, a design for a pattern may consist of a mere arrangement of straight lines and of stripes". However, for the design to be registrable, the proviso in Section 13 of the Act is that it satisfies the two major requirements of newness and is not contrary to public order and morality. While the latter is very much achievable, the same cannot be said of the former because most fashion designers are unaware of this requirement and may have had the design on display, prior to considering them for registration as industrial designs[8]. However, confidential disclosure by the creator to a person under an obligation of secrecy or where the other party himself has an interest in the design is excluded[9]. In Ajibowo & Co. Ltd v. Western Textile Mills Ltd[10], the Supreme Court held that there was no publication where disclosure was made by the proprietor of the design to the textile factory responsible for manufacturing the articles of textile to which it was applied.
INTELLECTUAL PROPERTY AS AN IMPETUS FOR THE GROWTH AND PROTECTION OF BUSINESSES IN THE FASHION INDUSTRY.
The global apparel market, in terms of value, currently stands at USD 1.5 trillion and is projected to grow to about USD2.25 trillion by 2025, despite the current outbreak of COVID19 which has had a counteract effect to the growth and development of economic activities globally[11]. This projected growth in revenue suggests that the demand for clothing and shoes is on the rise across the globe. Based on this position, it remains imperative to protect intellectual property rights (IPRs) in the fashion industry.
The bedrock for business growth is tied to the competition in the market hence intellectual property protection is a necessary tool for businesses to distinguish themselves from competitors and ensure a levelled playing ground. Intellectual property assets can be integral to the growth and sustainability of a business. If hashtags on Instagram and Facebook are a good indication, Nigerian fashion designers distinguish themselves quite well.
Stakeholders in Nigeria need to know that the value of their IP can far outweigh their physical assets if properly managed. Some multinational fashion firms own IPs that account for over 70% of their business values. When an IP is legally protected, organizations can focus on core areas of their business, such as finding means to monetize such IP and developing them into consistent revenue sources. Companies that are tied up in legal battles end up shelling out a significant amount of money that could have been dedicated to furthering business growth.
Furthermore, just as in any business the protection of IP weighs heavily of revenue generation in the fashion industry. This is because fashion shoppers are moved by the brands and the styles curated by the designers. These brands have been able to establish names for themselves due to their distinctiveness.
Another aspect of Intellectual Property applicable to the world of fashion is known as a commercial image (also known as a product's 'get up'). It is defined as that which gives protection to the visual appearance of a certain product or packaging.[12] This includes its shape, color, texture and size. It must be original and unique and achieve a commercial impression that is independent of the words of the brand that accompany it, making consumers identify that image with its business origin. Examples of this can be found in the well-known Coca-Cola bottle shape or the small red label located in the back pocket of Levi's jeans. It is very important that the commercial image be protected, since, by not doing so, it is left vulnerable to the image (which is already identifiable by the public and associated with a certain brand) being confused when faced with copies of that commercial image.
Considering the fact that principles in passing off are well-developed under Nigerian law, it is safe to conclude that commercial images would be recognized and protected in Nigeria.
LICENSING IN THE FASHION INDUSTRY
In the fashion industry, licensing plays an important role and gives fashion brands and business owners the opportunity to expand their operations, control their goods and enter new markets. Fashion licensing is when a brand leases the rights to a company to use their name, logo or product design on merchandise or products or service. These products include cosmetics, beauty products, eyewear, clothes, shoes and other fashion items. This is because they are items that require specialist manufacturing and require a different distribution network than typical high end clothing and accessories[13]. Through a licensing agreement, the brand who is the licensor can still maintain the brand's image seamlessly through the licensee.
Fashion Licensing can be beneficial to brands because it helps to generate revenue for brands, build brand awareness and strengthen the brand image thereby supporting the brands overall marketing efforts. Licensing provides an opportunity for designers and brands to make profit from their creative efforts, whilst still maintaining control over how they are used. However, fashion licensing also poses potential risks[14] to brands. When a licensor doesn't have enough control of their licenses, their brand can be damaged or even diluted. For example, Calvin Klein sued Warnaco in 2000 for diluting the Calvin Klein brand by producing sub-standard products and trading with discounted retailers. It can also be detrimental to a brand's image if there is collaboration with an ill-matched brand.
Therefore, designers or fashion brands should learn to choose brands that complement their vision and brand's image. Parties should be clear about the terms of the agreement and scope of the license including the duration, categories of licensed goods and applicable territories.
RECOMMENDATIONS AND CONCLUSION.
Unfortunately, despite the foregoing local and persuasive authorities, Nigerian laws remain rather unsuited to the emergent commercial and technological development and what it needs is a holistic reform of IP in substance and form including a well-articulated national IP and innovation policy.
Innovation and technology have revolutionized the fashion industry by increasing the speed of reproduction of materials which has hastened the pace of infringement worldwide.
The flexibility of the proviso in Sec 1(3) Copyright Act to be applied to designers as a persuasive authority in the case of an IP infringement claim pending the repeal of the old one and enactment of the new one.
2. A repeal of the Nigeria Copyright act which is old and unfit for the dynamics of society and in its stead a new copyright act be enacted to reflect the changing realities of this modern-day economy which in particular should afford designers protection under the Act. This will in return propel the growing fashion industry and contribute immensely to the development of the economy.
3. Education of fashion business owners on the available intellectual property protection options particularly on the requirements for registration.
In conclusion, as the fashion industry is indeed a huge one, laws should be put in place to regulate it particularly because of its potential for job creation and revenue generation.
---
[1] Cornish William & Llewelyn David, Cornish & Llewelyn Intellectual Property: Patents, Copyright, Trademarks and Allied Rights, (6th edn, London: Sweet and Maxwell, 2003)3.
[2] Adejoke O. Oyewunmi, Nigerian Law of Intellectual Property (1st edn, University of Lagos Press and Bookshop Ltd, 2015)6.
[3] [2017] SC 1002 at 137.
[4] Davidson Oturu & Raphael Irenen, 'Protecting Intellectual Property Rights in the Fashion Industry' (Aelex, June 19, 2021) https://www.aelex.com/protecting-intellectual-property-rights-in-the-fashion-industry/ >accessed 13 December,2021.
[5] Oyewunmi, Nigerian Intellectual Property Law (n 2) 231.
[6] [1972]1 All NLR( pt.1) 33.
[7] [1976] 7 S.C 115.
[8] Davidson Oturu & Raphael Irenen, 'Protecting Intellectual Property Rights in the Fashion Industry' (Aelex, June 19, 2021) https://www.aelex.com/protecting-intellectual-property-rights-in-the-fashion-industry/ >accessed 13 December,2021
[9] Oyewunmi, Nigerian Intellectual Property Law, (n 4) 212.
[10] Ajibowo (n 5) 97.
[11] M. Shabandeh ' Global apparel markets- Statistics and Facts' (Statista, January 22,2021) https://www.statista.com/topics/5091/apparel-market-worldwide/#dossierKeyfigures >accessed 29 December,2021.
[12] Penelope Perez, ' Intellectual property in fashion industry' ( Igerent, April 8,2021) https://igerent.com/intellectual-property-fashion-industry > accessed 13, December,2021.
[13] Alexandra, 'What is fashion licensing?' (ask alexandra 8 January ,2014) http://searchingforstyle.com/2014/01/ask-alexandra-what-is-fashion-licensing/ > accessed 29 December, 2021.
[14] Daniel M. Cislo, ' A guide to fashion licensing' (Cislo & Thomas LLP 9 June,2015) https://cisloandthomas.com/a-guide-to-fashion-licensing/ > accessed 29 December,2021.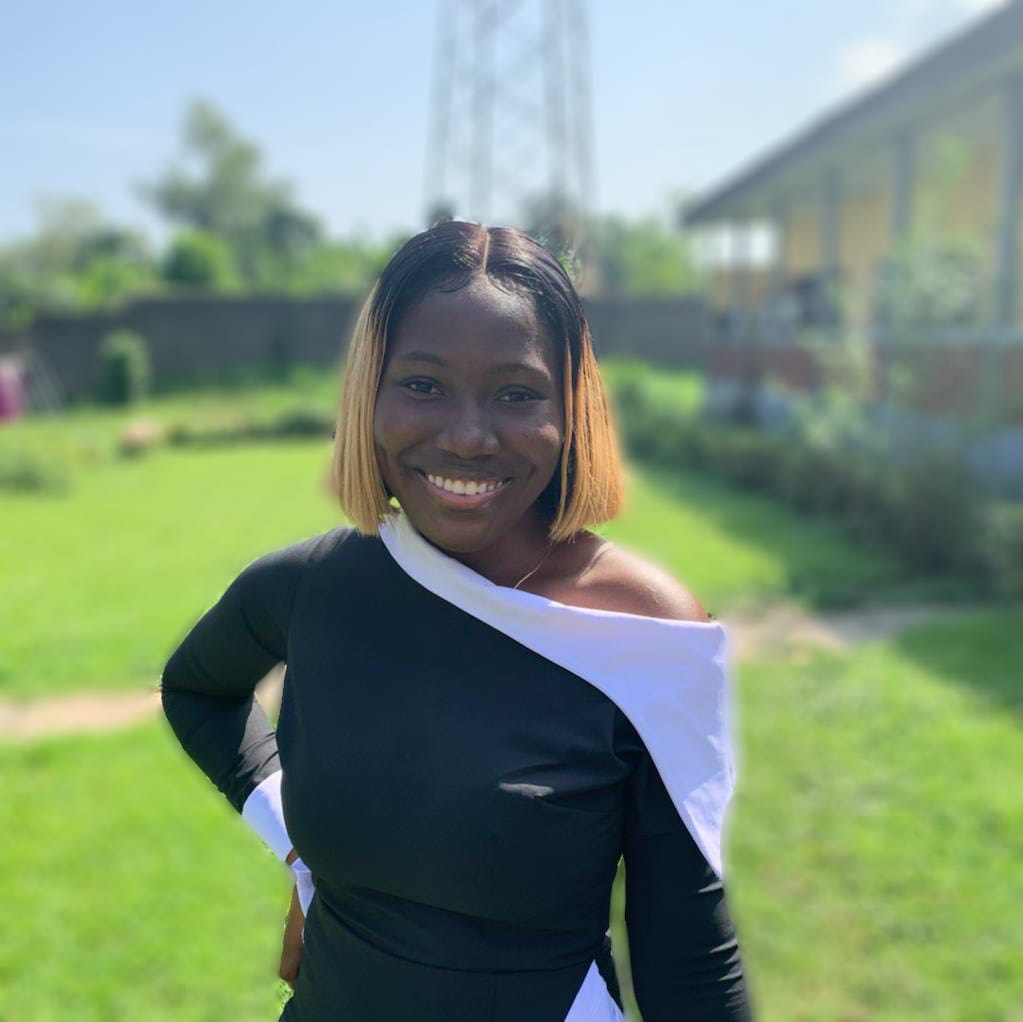 Ajijola Oluwatosin Olayemi
Author
Oluwatosin Ajilola is currently a final year law student at the University of Lagos, Nigeria. She has a keen interest in intellectual property and commercial law. She is also a passionate volunteer, an avid reader, likes to write, and enjoys research. She is working towards becoming a top-notch legal attorney.