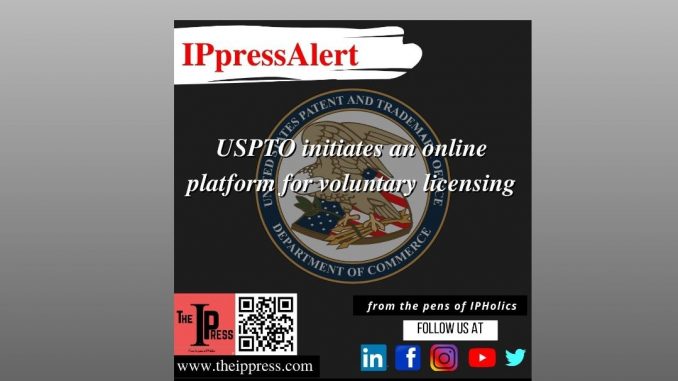 A new web-based intellectual property (IP) marketplace platform, Patents 4 Partnerships, is introduced by USPTO on May 4, 2020. It provides the searchable database of patents and published patent applications to the public. The searchable repository has patents related to the COVID-19 pandemic, available for licensing.
It facilitates the voluntary licensing and commercialization of innovations between the patent owners and the individuals including businesses. The user-friendly platform allows users to search and sort information in a variety of easy-to-use ways, including by keyword, inventor name, assignee and issue date. The announcement can be accessed here.
One of the licensors participating in this initiative is the United States Department of Agriculture (USDA) and their process of patent licensing is explained here.
We will cover the entire concept of the online platforms for licensing soon.
Happy Patenting!!!