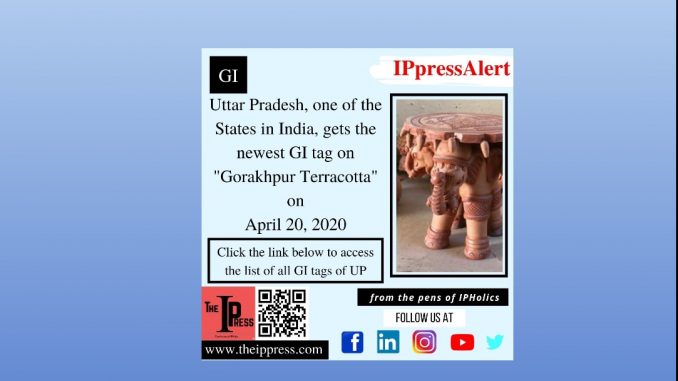 Uttar Pradesh, a State in India, proudly holds 27 GI tags, once again recently on 20th April 2020, a certificate for another GI Tag was granted on its highly appreciated handicraft 'Gorakhpur Terracotta' by the Registrar of Geographical Indication Registry. The application was filed by Laxmi Terracotta Murtikala Kendra at Aurangabad, Gulriha, Gorakhpur. [For all documents click here]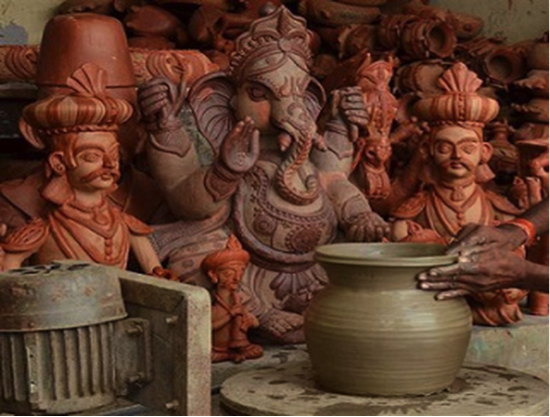 Terracotta or clay craft is clay based unglazed ceramic where the fired body is porous and red in color. It is a symbol of man's first attempt at craftsmanship, just like invention of potter's wheel to use power of motion for productive purpose. Terracotta has been used throughout the history for sculpture, pottery as well as bricks & roof shingles. Along with phallus shaped stones terracotta female figurines were uncovered in excavations of Mohanjodaro suggesting fertility cult & belief in mother goddess.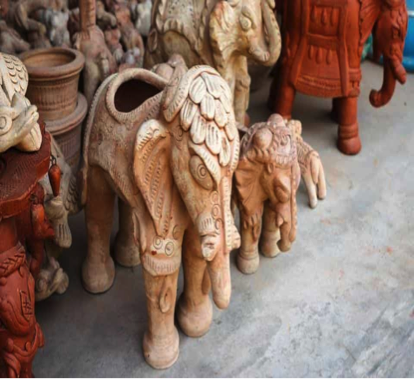 Terracotta has a simpler process of creating finished work and at a lower cost, as compared to other works. Refined clay is partially dried & cast, moulded or hand worked into desired shape. After drying it thoroughly, it is placed in a kiln & fired. Then the hot ware is covered with sand to cool. Various other Terracotta works like tableware, sanitary pipes or building decorations in freezing environments require that material be glazed. The normal Terracotta red color is obtained by letting out the smoke through the vents of the kiln after firing, and the black color is obtained bv sealing the vents & not letting out the smoke.
Uttar Pradesh posses the following GI Tags-