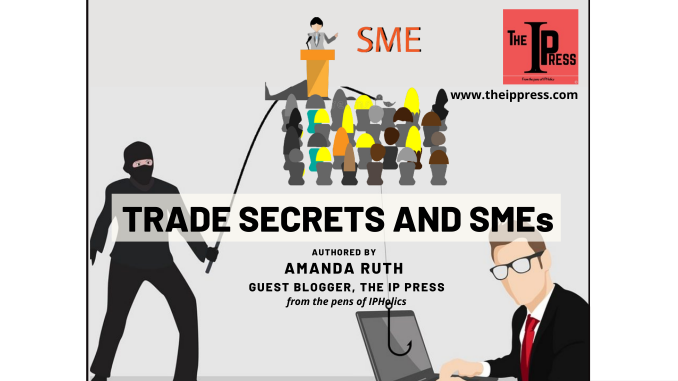 Trade Secrets have become popular over the years because of their growing use and commercial value. They promotes competitiveness and innovation in the market sphere. A report titled The value of Corporate Secrets: How Compliance and Collaboration Affect Enterprise Perceptions of Risk published in the year 2010 stated that "enterprises in highly knowledge-intensive industries like manufacturing, information services, professional, scientific and technical services and transportation accrue between 70% and 80% of their information portfolio from trade secrets."
The term Trade-Secret is not defined in a uniform manner. According to Article 39.2 of the Trade-Related Aspects of Intellectual Property Rights (TRIPS), while determining whether a particular piece of information qualifies as a 'trade secret', three characteristics must be taken into consideration;
1. The information is not, as a body or in the precise configuration and assembly of its components, generally known among or readily accessible to persons that normally deal with the kind of information in question;
2. The information has actual or potential commercial value because it is secret;
3. The person lawfully in control of the information has taken reasonable steps under the circumstances to keep it a secret.
Trade secret can thus be taken to mean an information that has economical value or that which provides a competitive advantage in the marketplace, which has been deliberately kept secret and which is not generally known or easily ascertainable by other persons. It is thus capable of protecting what cannot be protected under the traditional IP schemes.
The protection of information as Trade Secret is advantageous because of the possibility of perpetual protection, the uncertainty in patent application process, and the reluctance by the companies to disclose the information that they consider vital to their success. It also does not involve time-consuming or expensive procedures.
In India, there exists no special statute or legislation that protects Trade Secrets even though the National IPR Policy issued by the Department for Promotion of Industry and Internal Trade in May 2016 stated that a legal framework should be established. However, protection has been upheld by various courts and tribunals by way of laws that concern contracts, under common law for breach of confidence, and by applying the principles of equity.
SUBJECT MATTER
Trade Secrets can be used to protect a wide range of subject matter unlike other IPs such as copyright, trademarks and patents which have a restricted window of what can be afforded protection. What could be protected as trade secret include business processes and methods, technique, process, supply chain information, customer lists, recipes, formulae etc.
Some examples of trade-secrets include Google's search algorithm, Coco-Cola's recipe for their drink, the parameters for the New York Times Bestseller List etc,

TERM OF PROTECTION
Unlike other IPs, Trade Secrets can be protected perpetually without any legal interference so long as the owner manages to keep it a secret. An example of a successful trade secret is Coco-Cola Company's formula for their drink which has been and continues to be protected ever since its invention in 1886.
WHY SMEs CAN USE TRADE SECRETS AS AN EFFECTIVE IP TOOL FOR THEIR SUCCESS
SMEs (Small and Medium Sized Enterprises) refer to businesses that maintain revenues, assets or a number of employees below a certain threshold. It is considered as the backbone of socio-economic development. According to the SME Chamber of India, the total contribution of SMEs to the GDP is 37.54.
SMEs may not be able to afford to go through the legal processes of obtaining a patent. It may also not be sure of securing a patent if it is of a doubtful subject matter. It will not be desirable to put the information out in public, only to be rejected the right over it. In such cases, it is better to opt to keep the information as a trade secret and to take steps in that direction. To do this, they must first assess the trade secrets and ensure safeguards to maintain confidentiality.
Whether the SME operates in an area that has an environment involving constant changes in technology or one where hardly any changes take place, it can be advantageous to hold its information as a trade secret rather than a patent. This is because if the SME is involved in an area of the former type, trying to obtain a patent is not advisable as it may take a few years for the patent to be granted. By that time, the patent thus obtained may not even hold good value for the SME.
In the latter case, in a sector where hardly any changes take place, obtaining a patent is not beneficial in the long run since patents are granted only for a limited period of 20 years.
HOW CAN SMEs PROTECT THEIR TRADE SECRET?
This can be done mainly by 3 methods;
Physical/Administrative Security
Digital/Network Security
Legal Measures
Physical/Administrative Security refers to the kind of action that the employer can undertake in the workplace. This includes storing the trade-secret in a secure environment that is accessible only to a limited number of authorised employees, providing them with keycards to enter into such rooms, and installing a proper surveillance system for the same. An excellent example of such kind of security is the Coco-Cola Vault. The employer can also mark files as 'CONFIDENTIAL' so that the employees are aware of them.
Digital/Network Security refers to protecting the information in the digital sphere. A lot of important information is now stored digitally and hence it is essential that measures must be taken to provide only restricted access to the same. This can be done by way of creating a firewall, using strong passwords, encrypting USBs etc. The employer can also issue computers in the workplace so the employees' access to the information stored digitally can be controlled.
Legal Measures refer to confidentiality agreements, non-compete agreements, and non-disclosure agreements. A confidentiality agreement or a non-disclosure agreement refers to agreements between an employer and an employee whereby the employee agrees not to disclose certain information. A non-compete agreement is yet another type of agreement between an employer and an employee, whereby the employee agrees not to enter into competition with the employer during or after the employment. These agreements are based on the duty of an employee to not disclose to others or use it for their own profit, the information that they come across during the course of employment.
It is also necessary to check the trustworthiness and reliability of prospective commercial partners before entering into business with them.
When hiring new employees, it would be wise to train them. They should be let known about the data protection policies. It is also advisable to maintain an attendance register for the training so that it would not be possible for them to state at a later stage that no such training was given. The new employees must be told that they should not bring any information from their previous employment. It can be done by including a clause in the employment agreement or in the offer letter. This is essential because it not only shows that we respect the trade-secret of others as well as to avoid any future litigation from the previous employers for misappropriation.
In the same way, during exit interviews, the employee should be reminded that any confidential information that they came across during the course of employment shall not be carried over to their next calling.
CONCLUSION
Trade-secret is perhaps the best tool available for SMEs to monopolize information for their benefit. It can be their most valuable intangible asset for which they need not go through any tiresome and expensive procedures. Because of greater employee mobility and increased networking, it is easy for trade-secrets to be misappropriated. Therefore, the vital thing is to 'keep the secret a secret' as the value of the information lies in its confidential nature.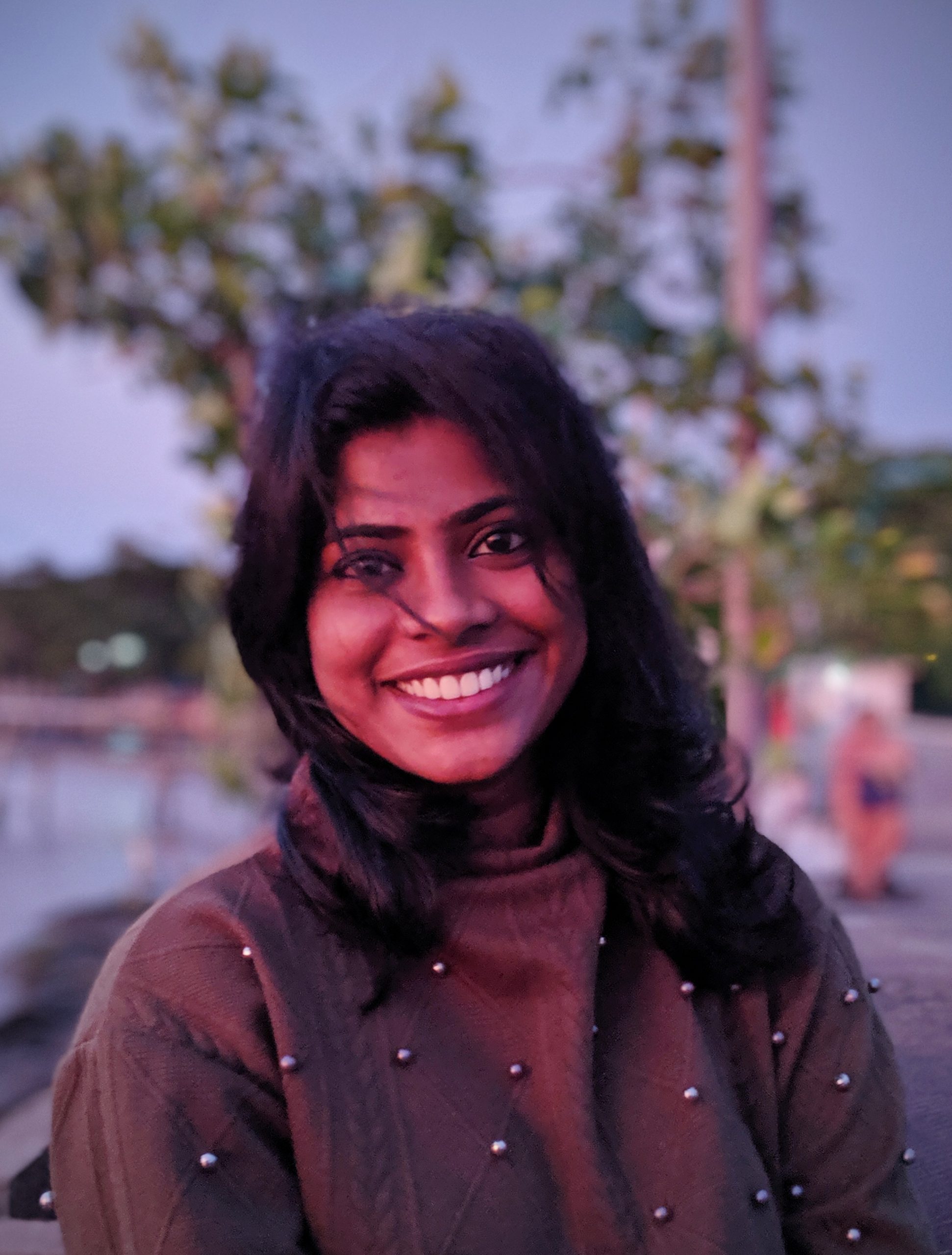 Amanda Ruth
Author
I am a recent law graduate from Kerala. I am interested in Intellectual Property laws and wishes to pursue a career in the same. In pursuit of my keen interest in the field of IP, I regularly take up additional courses to expand my knowledge.
Besides studies, I love to read fiction and occasionally make some art.