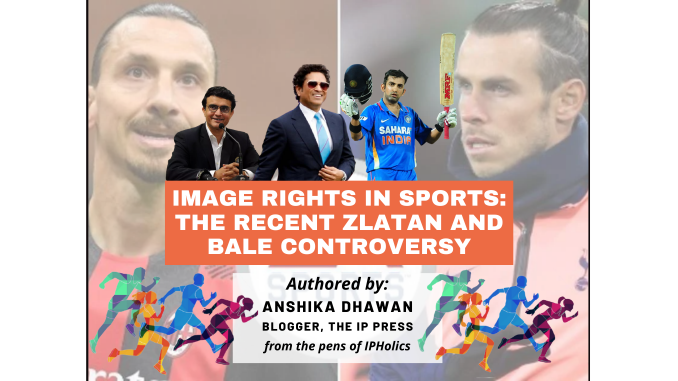 In November 2020, footballers Zlatan Ibrahimovic and Gareth Bale made headlines when they questioned EA Sport[1] and FIFPro for the use of their name and face in the FIFA21.
For the unversed, FIFA is a football video game series by EA sports. It has been in the arena for decades now. Zlatan and Bale are well-known football players that represent the Italian club AC Milan and Tottenham Hotspur F.C. respectively.
In reply, EA sports stated that they work with various leagues, teams and individuals to secure rights and licenses for the same. They also mentioned that FIFPro partners licensors to negotiate deals that benefit the players and their unions.
FIFPro also made a statement clarifying that a player's name, image and performance may only be commercially utilised with his or her consent, voluntarily given.
What are Image Rights?
Image rights, often known as personality rights, refer to a person's commercial right to their image or personality including Names, nicknames, likenesses, images, photographs, signatures, autographs, initials, remarks, endorsements, physical features, voice, and other personal qualities.
In sports, image rights may be given by signing an agreement with the athlete, however commercial exploitation of the image without the player's consent would be a violation of their image rights. Unfortunately, because of the involvement of numerous clubs, leagues, and teams in football, the same agreements tend to be much more complicated.
In the field of sports, image rights have become all the way more important because the past decade has seen a significant increase in realistic sports video games.
Indian Scenario
Indian laws on Image rights, especially in the field of sports are elementary. While no explicit legislation has been enacted in this regard, Indian courts have recognized and enforced this right in some situations. Talking specifically about sports personalities, names like Sourav Ganguly and Gautam Gambhir have been in news for recognizing and fighting for their Image rights.
Sourav Ganguly [2]
Tata Tea Ltd., while promoting its 1-kilo tea packet advertised that the pack comes with a postcard that could be used to congratulate the cricketer for his performance in the England tour. He contended that the company is using his popularity to promote their tea. The issue here was, that although Ganguly was an employee of Tata Tea Ltd., he did not consent to use his name and fame for their promotion.
The court agreed with his contention and held that fame and popularity constitute intellectual property rights (IPR).
Gautam Gambhir[3]
It was 2017 and a Restaurant with the tagline "By Gautam Gambhir" knocked in the eyes of the cricketer. He moved to the court and claimed that the restaurant is using his name and popularity to attract customers. The case took an interesting turn when it turned out that the restaurant owner holds the same name as the well-known player. Besides, the restaurant's owner owns a few other eateries under his name with the same phrase since 2014. He also stated that he had filed a trademark application for one of them.
The High Court ruled that the plaintiff cricketer's name had not been commercialized and that there had been no loss of goodwill in his field, dismissing the lawsuits and petitions. This case demonstrates that, while including a well-known personality and a well-known public figure, the action would fail to pass the "publicity rights" test unless unjustifiable profit on a celebrity's Personality Rights is established.
Now players themselves have started to recognize their image rights. To safeguard their image rights, celebrity cricketers like Sachin Tendulkar and Kapil Dev have registered their names or domain names for their websites.
What does the Indian Law Say?
Image rights are not an explicit part of Indian legislation, but Article 19 and 21 of the Constitution of India suggest their existence. This was stated by the Supreme Court in the case of ICC Development (International) Ltd. v. Aarvee Enterprises & Anr.[4], the first case law to acknowledge Image Rights.
In sports, such rights are implicit and limited to the protection of a person's name or image under trademark and copyright:
Trademark
The Trademarks Act, 1999 through Section 2(m) include names in the definition of a mark. In addition, Section 14 protects image rights to some extent by barring the use of personal names that falsely suggest an affiliation with a person.
The same may be applied to sportspersons as we have already started witnessing notable players like Sachin Tendulkar, Kapil Dev, Yuvraj Singh etc. filing Trademark applications to protect their names.
Copyright
The Copyright Act, 1957 nowhere points towards the protection of personality rights. Nonetheless, as the personality rights point towards famous personalities, the definition of 'performer' stated under section 2(qq) of the act may hint towards the same as it includes an actor, singer, musician, dancer, acrobat, juggler, snake charmer, lecturer or any other person who delivers a performance. However, in the context of a sports person, there has not been much discussion on the inclusion of players in the ambit of 'performers' under the Indian Copyright law regime.
Global Scenario
In many countries across the world, the idea of image rights is evolving with time.
United States
Historically, Image rights in the USA are strongly connected with the notion of privacy. Although different states in the US have varied perspectives on it, it is however recognized across the states. Today, 28 States in the United States acknowledge the right: 18 by legislation, 18 by common law and 8 by combination.
Several notable instances involving the protection of athletes' and celebrities' image rights have occurred in the last few years. The courts use the "transformative usage test", [5]which looks at "whether the product incorporating a celebrity's likeness has become predominantly the defendant's expression rather than the celebrity's likeness."
UK & Europe
Throughout the United Kingdom, it is referred to as Personality Rights, while in the rest of Europe, it is referred to as Image Rights. Because of the value placed on freedom of speech and expression, English law has been staunchly opposed to the formation of a concept of publicity rights. However, this concept has evolved over time.
In the case of Sports Club plc vs Inspector of Taxes[6], it was said that the money paid under contracts for the promotion of international footballers' image rights should be recognized as reflecting their image rights and not as salaries.
In another case of Irvine vs Talksport[7], Edmund Irvine, a successful Formula One driver, had his image used in an advertisement for a radio station without his authorization. The court decided that he owned the goodwill associated with his picture and was entitled to remuneration based on a reasonable endorsement fee.
The rest of Europe, including France and Germany, have enacted statutory provisions under their civil law that specifically govern image rights.
Article 9 of the French civil law protects image rights. The exploitation of a public figure's image or personal background is barred, but images available in the public are not protected.
The German civil code protects image rights. The concept of an "absolute person of modern history," allows for the depiction of notable personalities but also protects their privacy outside of the public realm.
Conclusion
The Zlatan and Bale controversy was not the first instance where footballers found their image rights in danger. Sports and sports personalities are a major part of the market. With the commercialization of sports, graphically advanced video games and sports persons becoming more and more public, it becomes all the way more important to protect their IP i.e., Image or Personality. Nations across the globe have started adopting this right, jurisprudentially or by enacting legislation, it is now time for India to gear up and protect its personalities.
REFERENCES:
---
[1] EA Sports is a division of Electronic Arts that develops and publishes sports video games.
[2] Sourav Ganguly vs Tata Tea Ltd – CS no. 361 of 1997 Calcutta HC
[3] Gautam Gambhir v. D.A.P. and Co. and Ors – CS(COMM) 395/2017 Delhi HC
[4] 2003 (26) PTC 245 Delhi HC
[5] See Comedy III Prods., Inc. v. Gary Saderup, Inc.,25 Cal. 4th 387 (2001), Hart v. Electronic Arts, Inc., No. 11-3750 (3d Cir. 2013) for more information.
[6] [2000] STC (SCD) 443)
[7] [2003] EWCA Civ 423; [2003] 2 All ER 881; [2003] EMLR 538