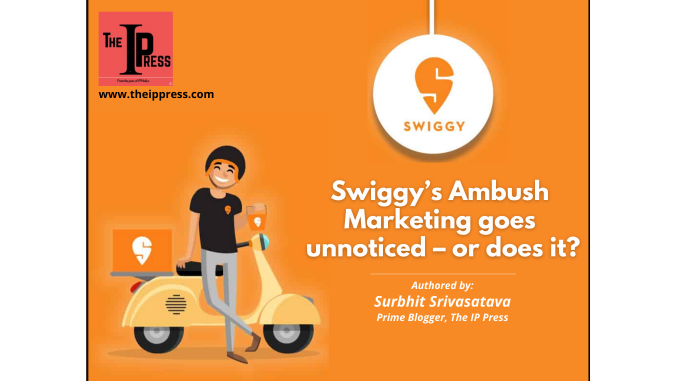 Nowadays, brands are implementing their creative advertising and marketing strategies in full swing. From Zomato's notifications to Cred's TV adverts, businesses are trying out new ways to connect to its customers. And when we're talking about famous television ads, it is impossible to leave out Ramesh and Suresh, the two lads from Cadbury Five Star's advertisements. They keep getting into trouble for messing things up after forgetting what to do in a situation, as they indulge themselves in the taste of Five Star. This advertisement struck a chord with the Indian audience and there's a reason it's still remembered. For the folks who have forgotten the ad, Swiggy has brought back the memories.
But, how is Swiggy concerned with Five Star? Swiggy has recently entered into the grocery delivering business, using its widespread network of delivery agents available in about 500+ cities throughout India. Swiggy has named this service 'Instamart'. In order to promote the brand, they launched a couple of advertisements – both of which looked strangely familiar to the average Indian. Follow this link to see the advertisement discussed in this article.
Swiggy's advertisement has picked up a concerning number of elements from Five Star's original advertisement. Take a look at these pictures:

The script of both the ads is almost the same, with the difference being in the end product being advertised. Thus, a question arises regarding whether Swiggy's Ad can be called ambush marketing or not.
Ambush Marketing can be defined as a strategy that involves a brand team trying to associate their products or services with a big event that already has official companies-sponsors.[1] Ambush Marketing is most common in sporting events, in which official sponsors pay a huge sum of money to get associated with the events, but non-sponsoring competitors use creative advertisement strategies to have the same effect. However, this definition of ambush marketing is restricted to the realm of Sports Law.
On a general note, ambush marketing would mean taking advantage of a brand's already established presence by using a marketing strategy that closely relates itself with the presence of the other brand, without getting any express approval or license from such brand. There is also a close relation between Ambush Marketing and Trademark infringement, but they are purely incidental.
While Ambush Marketing is generally understood in the context of it being done by rival brands, the current scenario in which brands are increasingly using creative strategies to advertise, has pushed for a need for the definition to be liberal, covering not just rival brands but any and all brands that try to associate themselves with the popularity of an event.
In India, the legal scenario regarding ambush marketing lies in the gray. There is no specific legislation which necessitates the infringement of copyright or trademark so that grievous parties can approach the Court. Proceedings can also be initiated on the grounds of unfair competition. But with the lack of a specific legislation, it is difficult to precisely address the problem.
The jurisprudence regarding ambush marketing in India is limited and is mostly developed by Courts through precedents. An important case in this regard is ICC Development (International) Ltd. v. Arvee Enterprises and Anr[2]. In this case, the plaintiffs were organizers of the ICC World Cup in 2003, and they had moved against the respondents who were accused of using slogans closely related to the World Cup in their advertisements, such as "Philips: Diwali Manao World Cup Jao".[3] The plaintiffs contended that the respondents were not official sponsors of the tournament but through their marketing they had established a connection between the World Cup and the brand. This claim however was rejected by the Delhi High Court, which held that the respondents did not misuse ICC's logos or marks, and that the word "World Cup" is generic in nature, which cannot be protected. The Court here analyzed the facts from the lens of trademark law, and since no trademark was infringed here, there was no remedy granted.
But if we think about it, the respondents greatly benefited from this connection, even though in the eyes of the Court there was none. This is the biggest problem in dealing with ambush marketing cases by applying the currently available legislation – that one party actually benefits from using this strategy and the aggrieved party has no clear legal protection available. The damage is done but there is no remedy available.
In Swiggy's case, there is no damage done to Cadbury directly, still Swiggy gains a lot in commercial terms. Such creative advertisements connect with the audience and create a familiar image of the brand, which can be said to be an asset of the company behind the advertisement. The use of such an asset that is built by another company, without its express approval is actually very smart, because there are no legal boundaries governing this sphere. If this "asset" in question was a trademark, the aggrieved party could have easily approached the Court. But in this instance, it is tricky for the plaintiffs to develop a case.
So while we cannot "legally" say that Swiggy has used ambush marketing strategy, it is pretty evident that this strategy has been used, because all the clues point towards it. Smart move, Swiggy!
However, we hope that such incidents are brought into notice and addressed. With India shifting to a new age of marketing, it is important that brands know their boundaries regarding use of the brand identity established by another brand. There is a high influx of foreign brands coming into India currently and the absence of a clear legislation on ambush marketing is therefore concerning.
---
[1] SendPulse, What is Ambush Marketing: Basics https://sendpulse.com/support/glossary/ambush-marketing
[2] (2003) 26 PTC 245(DEL)
[3] Himanshu Sinha, Ambush Marketing and Trademark Law, The IP Press https://www.theippress.com/2021/06/27/ambush-marketing-and-trademark-law-in-india/#_ftn6