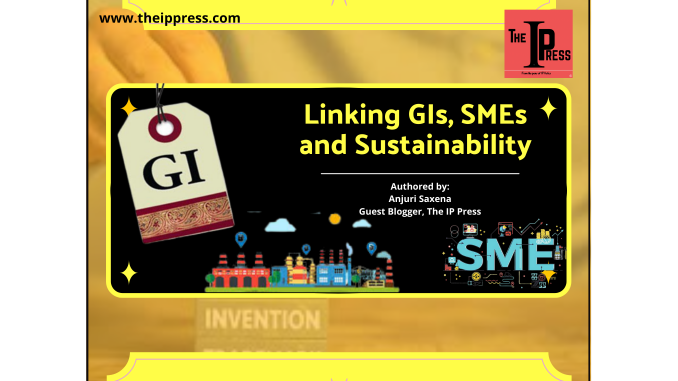 Introduction
The link between Intellectual Property Rights (IPRs) and Small and Medium-sized Enterprises (SMEs) has been discussed multifarious times but hasn't been implemented extensively in India. For enterprises that function on smaller capital and have a gradual growth, the uniqueness and quality of their product or service are what drive their profit; IPRs are the exclusive rights that can invigorate the business for better commercialization and prevent the inventor of that Intellectual Property (IP) from being exploited. However, IPRs is an umbrella term, consisting of trademark, patents, copyrights, designs, Geographical Indications (GIs) and many more, all of which have not been utilized optimally. For the scope of this article the much needed GI ecosystem that needs to be promoted, especially for SMEs, shall be delved into. Further, how such a linkage can lead to sustainable growth at the micro level shall also be explored.
Why GIs?
GIs can be understood as a remarkable blend of economic and collective cultural intellectual, having wide-reaching benefits surpassing individual profits. As per the Geographical Indications of Goods (Registration and Protection) Act, 1999, GI is a status granted to goods such as agricultural goods, natural goods or manufactured goods, having originated from a particular region or territory.[1] The GI tag is the means through which a clear demarcation is created, highlighting the link between the quality of a product and its origin. GIs thrive on the increased returns gained from the utilization of natural resources and the establishment of a solid competitive advantage.
India is home to ample indigenous products, whether agricultural or handicrafts, that find prominence in their local surroundings only. Many initiatives like 'Vocal for local' and 'One District One Product' are being promoted to bridge the gap between local and global. The local entrepreneurs and SMEs are at the forefront of such initiatives and intellectual property plays a crucial role. GI protection " helps to preserve traditional, high-quality products and know-how, and jobs related to them". Further, GIs provide a level playing field to all the producers within a particular territory, which is essential for SMEs since they start with a small capital and are often susceptible to unwarranted competition from stronger enterprises.
Another important aspect of such protection is sustainable growth. "GIs are seen as critical contributors to the maintenance of biodiversity and genetic resources" since in most cases the cultivation takes place with best indigenous practices and knowledge that has developed over the years. The link between sustainable development and IPRs has been enshrined in Sustainable Development Goal 9. Thus, there exists a need to herald an ecosystem that brings forth the benefits of the synergy between GIs, SMEs and Sustainable Practices.
Developing and Honing an Ecosystem
India boasts of a very diverse cultural milieu, whether it is from west to east or north to south, many unique artefacts, agro-products, etc. [A1] adorn India; many of which have the potential to be recognized as a GI. A business model needs to be developed with careful consideration and local participation to further upon this, and it is here that SMEs play a crucial role. Even today, SMEs account for 37.54% of country's gross domestic product (GDP) and 45% of the total industrial production. Furthermore, numerous MSMEs are engaged in the production of local products and employ approximately 117 million people, many of whom belong to the rural sector and produce indigenous products.
The SME sector has encompassed various industries, whether it is the export of organic produce sourced from local farmers by Nature Organic or Ramnarayan Blue Art Potteries, employing marginalised artisans from rural Rajasthan, the SME sector has tried to enhance many local products. Granting GI protection to a unique region-specific product can only enhance the productivity of the SME sector. Many such artistic handicrafts and agro products are nestled in local parts of India which require national as well as international attention. For instance, a four-hundred-year-old style of textile printing, known as Rogan uses iron pens to bleed different colours on the cloth in various designs, however, sadly, this art form is being practised by a single family in the Kutch district. India also harbours one of the most expensive mushrooms in the world, locally known as 'Gucchi Mushroom'.
It is to be understood though, that a GI tag does not guarantee success; it is the collective efforts of the government as well as the different stakeholders of the production chain which create a lucrative ecosystem bearing profits. Inspiration from foreign jurisdictions that have successfully protected GI and enforced them as well needs to be taken. The best examples come from the European Union, which has successfully enforced many GIs and converted them into industry worth billions, almost 74.76 billion euros. The case we are going to discuss here is that of Comté cheese industry, which has not only amassed great profits and elevated employment opportunities but has also led to agro-tourism, adding to the overall economic and social value.
Comté cheese is made with unpasteurized milk from a local breed of the Massif region in France, the Montbéliarde cow. Recognized as a GI in 1958, its regulation by a committee, the Interprofessional Committee for Gruyère (CIGC) started in 1963. To unify and maintain the quality of produce, CIGC set up certain rules of production. Initially, the regulations defined only the zones of production; however, over time the CIGC set up strict rules of production which preserved the artisanal methods and prevented industrialization. The rules were intricately designed so as to make the end product uniform in taste and in accordance with the historical norms, for example, it has been mandated that the milk be heated in copper vats, since this engrains the properties of copper in the milk and also enhances the taste of cheese. The rules also mandate that the milk is to be collected within a radius of 25 km (max.) of the cheese-producing cooperatives and limits the stocking rate to 1.3 animal units per hectare of grassland pasture. This has in turn preserved a maximum number of small producers and also preserved the terroir.. Systematic imposition of rules has played positively as even now most of the dairy farmers are cooperatively managed and account for 86% of the Comté cheese. The CIGC has imposed rules which ensure symbiotic relations and equally distributed benefits amongst all actors i.e. the dairy farmers, cheese producers, and cheese refiners, thus, furthering their collective motive to produce quality Comté cheese.
Such a model highlights how with set boundaries and steady flow of production, even small businesses can effectively produce large quantities and gain profit; employment in that area has also increased over the years and the migration rate is much lower as compared to other parts of France. Such a phenomenon can largely benefit India since the migration rate of movement from rural to urban areas stands at 15.6% as per 2011 census data, which is bound to have increased by now. Another lesson from the Comté case is that because of the strict rules imposed on everyone throughout the production and supply chain, and because of the use of traditional methods, the ecological balance of the production place wasn't disturbed.
A model similar to the Comté cheese can be applied in India. India is also home to a traditionally ripened cheese originally from Udhampur, known as Kalari Cheese. Though famous all over Jammu & Kashmir, the real potential of this industry has not been realized. A GI tag will firstly, make this cheese popular nationally and secondly, boost the local producers. If a model similar to Comté cheese, wherein, a committee similar to CIGC is established which recognizes and draws up rules to produce authentic Kalari Cheese, , a lucrative business industry can be established for the people of Jammu & Kashmir, especially local dairy farmers and enterprises. [A2] The committee so established could guide the farmers in ways to maintain quality, educate them and also, create a platform where all decisions could be made after unanimous agreement between all actors of the production and supply chain. The committee, like CIGC, could carry out extensive research in ways to maintain the ecological balance of the terroir and unearth ways to produce the cheese profitably, and increase their market base. All of this will not only bring to fore the Kalari Cheese but also, profit the local producers by increasing their production and making it accessible to the general public.
With India bringing in schemes like, 'Vocal for Local' and 'One District One Product' it is essential that the importance of the GI tag be realized more vigilantly and be enforced even after registration. Many SMEs have had a successful run in their businesses and many more can be brought into this circle with GI protection, since GI is not just a legal instrument but also a cultural tool that has the potential to promote local goodness while being profitable as well as sustainable.
---
[1] Section 2(e), Geographical Indications of Goods (Registration and Protection) Act, 1999
---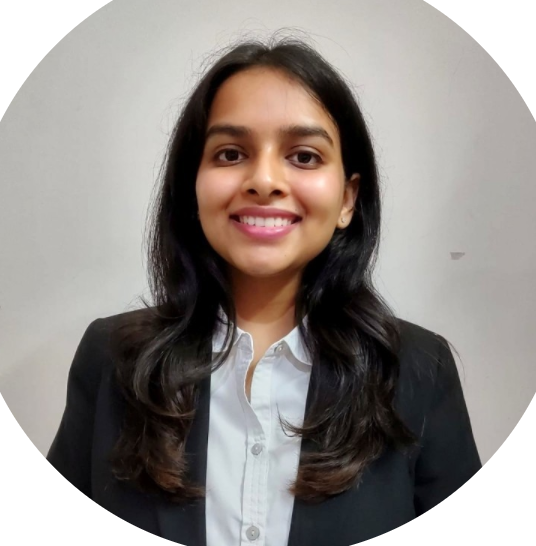 Anjuri Saxena
AUTHOR
Anjuri is a final-year student at Rajiv Gandhi National University of Law, Punjab pursuing a BA.LLB(Hons.) course with Business Law specialization. Her interests include Intellectual Property, Media & Entertainment and Technology Laws. She can be reached at anjuri2197@gmail.com or on Linkedin.