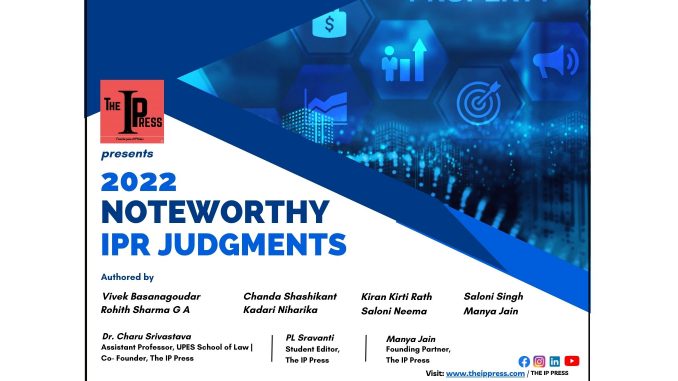 Greetings from The IP Press!
We wish you a very Happy 2023!
This document contains the compilation of significant judgments of 2022 which are related to trademarks, copyright, patents, and other intellectual property rights. The team of IPHolics wants all of the readers to be familiar with the case laws that have been decided by the Supreme Court or High Courts. This is an attempt by the team to create a thorough understanding of intellectual property because case laws are crucial to having clarity in any area of law. Changes brought about by various cases help people grasp the dynamic nature of law as society evolves over time.
Happy Reading!
-From the pens of IPHolics