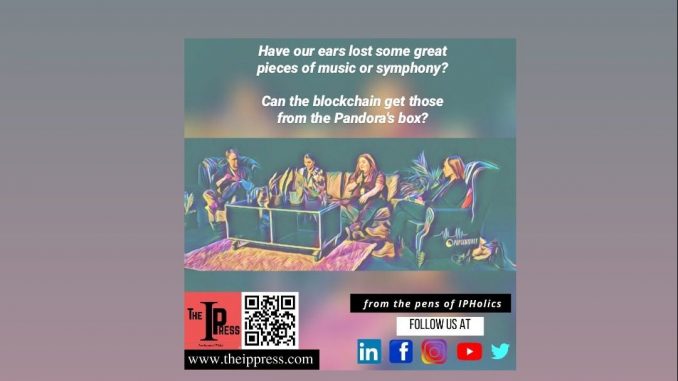 The music industry has driven on smoke and mirrors and has been paradoxically remained the same for both domestic and International borders. On one side we have the old-age pains of revenue distribution between the authors, composers and producers, the piracy issues, licensing issues, streaming issues and also cartelization. It is an industry that had to make an asymmetric compromise between the content makers i.e. (authors, composers, scriptwriters) and publishers, label and streaming services. Don't you think these compromises are penetrating since long in this industry and we need to find a solution? Yes, we will do it in this reading, first by analyzing the pitfalls and in the later half of this paper by providing the solutions.
The primitive societies archaic rules made the intermediaries take unreasonable and unjustified cuts, also making the royalty payments undue and unscheduled thus also making the distribution in the hands of wrong people. This incoherence in music fraternity was addressed by a man from the music industry itself, who tries to bring the reconciliation in the art and the business together. It was lately in 2012 through the great veteran lyricist, music composer, singer and a poet too- Javed Akhtar that we came to know about the crude reality, which the composers, authors were facing in the music industry. The trivial say they had since decades were unnoticed; the 25% share in royalty among hundreds of people to be distributed made them devoid from major chunk of pie. He made us aware about the grave irregularities, which they were facing under various copyright societies. Due to complicated and complex copyright environment, artist cannot be sure of a fair dividend and of fair repute. It became difficult to disentangle the unexplored and under developed relationships between the music industry players.
This dichotomous split in the journey of music industry was a roller coaster ride with technology being a central force. It was the time of 1980s when we could be part of the music industry only by being physically present in the concerts or at venues, later with the advancement in recording technologies, we shifted from the live concert experience to the physical devices like phonograph, cassettes, and CDs, to recent times with the blitz of the mp3 and other digital streaming devices.
It was in 1990s when the internal problems within the music industry took the appearance of external problems which was in the form of Napster who created a music sharing system wherein one could share or swap the songs between the friends as peer-to peer (P2P) network with no cost. This lead to a fire in piracy sites and illegal downloading of music- LimeWire and Bit Torrent to name a few. We started retaining the digital copies of the albums, songs on our pen drives and hard drives without being authorized such use by the real owner. Thus, the mass copying demands attention to re-examine our current copyright regime.
Due to this there was seen a continuous decline in the sales of their artistic contribution and a struggle for rights holders and creators which started searching for streaming services in the year 2000 who could pay them for per "plays" or "listens", through ad revenue or monthly subscription services. Thus, Streaming services later become a vital source to the music industry, giving the flexibility to the users to stream and share the music, for the livelihood of the content makers, authors, musicians etc.
Though Napster was shut down by the courts order but from 2001 the market was flooded with streaming services like Spotify, Apple music, iTunes, Pandora where consumers could get the access of the list of favorite tracks by paying few pennies.
Another problem in the industry, which needs to be channelized, was that there was no verified global registry of music creators and their works. Collective management organizations like PPL, PRS, ASCAP and SOCAN made attempts to build one, who ensured the songwriters, publishers, performers, and labels are paid for the use of their music, by collecting royalties on behalf of the rights owners. But there has been a sheer failure on every attempt, as their success could never be sighted.
There are a lot of people involved in making one song a hit with the same intent of making music, distributing the work to a large segment even beyond borders and building it a brand. The problem is they come in between the content creators and consumers with each stakeholder snipping upon to get their finger on the profit generated, thus creating a friction, even if they work in cooperation there is no uniform framework for these artists, author and organizations where their labor can be equally paid for. Thus, increasing distrust and suspicion in the system as content creators receive a very nominal share for their work. 'These' people consist of artist, label, collecting societies, publishers, and Digital music aggregators.
Cartelization can also make a place in music industry as writers and artist rarely collaborate outside their tight circle, thus amateurs barely gets a chance to have their work heard. Thus, there is a demand of those singers which are established and the amateur singers are not given an opportunity even if they have passion and talent to showcase and being a neoteric and novice, their voice are left uncultivated. So even if the music is made with a big cast or if the music is touching the realm of International borders there are only renowned artist amalgamating and no or less scope of the new talent being a part, thus taking handful of them, and forming a cartel.
Can Blockchain be a solution for the Music Industry?
There have been few solutions that are provided within the ambit of Copyright Act like Sec 51 for primary and secondary infringement, Digital Right Management (DRM) and Technological Protection Measures (TPMs) under Sec 65A and 65B. Still, we have seen that due to the centralized system, not much transparency or equal distribution of royalty could be achieved. For this there has been a new buzzword- "BLOCKCHAIN" which has been used to 'fix' every problem in almost every industry, which can also be featured in our Music industry due to its artist-centric model and other safeguarding tools, which our existing industry lacks. It has acted as a bandage for all the upcoming wounds (industries) and its tentacles has not left the music industry from being cured too.
The blockchain is like one "shared" document. It has blocks of identical information that's stored across its network, so any one person can't control it and has no single point of failure. Because of this, the blockchain hasn't had any problems due to its structure.
You can also think of blockchain as a public ledger, but one that everyone can see and is shared amongst all its users. All the people using the blockchain keep the ledger up to date. It's stored in a chain-like configuration, where the transaction history is stored in 'blocks' and can only be built upon, not changed.
The fashion in which the blockchain ledger stores this information, does not allow to alter, modify, edit, add or subtract, without taking the permission from other participants which may be in billions thus making the experts find it virtually futile to corrupt or hack the data. This unique feature is due to the mechanism of Proof of work (PoW) system, in which thousands of computers authorize, back, and achieve consensus on every transaction.
Distributed Ledger makes it a Decentralized Ecosystem
The blockchain ledger introduces a music ecosystem more suitably adapted to the technological advances in our society; advances which were undetermined in the current antiquated system since so long. Which means that those musical works, which were made easily available and accessible without any search cost earlier, would now be held accountable by the origin of this system. The compilation of the three qualities i.e. inherent attribute of transparency being a self-sufficient ledger, with the additional use of smart contracts and including global database makes it a secure system and resurrects the excitement of P2P which was once faded by Napster. This makes the platform grace the trust and relationship between the music creators and listeners.
Efficiency of Smart Contracts
Blockchain Technology has given rise to few other blockchain based technologies like the digital contracts which is one of the best features of blockchain wherein there is no need of agreement to be signed on papers, or documentation or the interference by the courts. The smart contracts allow the parties to make their own terms and condition making it binding in the form of digital ledger and they automatically enforce the liabilities upon the parties once the time or the terms and conditions are met. To relate it with the music industry, smart contracts can prove beneficial for the struggling or amateur content creators. The novice content creators can make their own space and can secure an advantageous position; especially those who do not have a backing of popular record label and makes a struggle for their livelihood due to their bargaining position.
Blockchain as a Mean to check Ticketing and Music Sale
The distributors and record labels are the information collectors who generate the information and have the answers for the creators that how many times their track was played and who all listened, where was it played. But these are often misled and held to be untrue. The origin of blockchain technology in their distributed ledger through the encrypted data will give them a secure, immutable data and provide them with accurate answers to these questions which would help the creators take well- informed decision for their future works. By well-informed decisions it means if the creator notices that his music is being liked by the crowd of European people, he would perform more in nearby areas like Paris, London to promote himself and will further make his strategy so as to increase the sales of ticket in that geographical location.
It's apt to quote 'Invention is the mother of necessity' in this article as a technological invention is being done in the form of Blockchain for the necessity of content creators who are not getting their hard money due to the lack of fairness and transparency in the system. It can be one of the promising solutions which the authors, lyricist, performers could have. As we can see there has been an onset of music-centred block chain and the cryptocurrency space has developed quite a few music management blockchains for various uses, some of which are: Ujio, Viberate, Mycelia, Blokur etc. Wherein Ujio, a start-up as a Blockchain in UK, asked the content creators to register their music and through the license their songs would directly reach to a user upon payment of a fee, without the clogging of any intermediary or middlemen i.e. Collective Management Organization whose work is marketing the song.
If we talk about Mycelia named it as the 'Creative Passport' which was introduced as 'one stop shop' which would act a personal online footprint of the creator and gives the right to the content creators to upload the data and everyone could have an access to this data but would only be verified by the creator. The fans and other creators could watch this for free but third-party services, which uses this data for commercial and licensing purposes need to pay a fee. This was done with the aim, as we have seen their personal life are uploaded in bits and pieces on different platforms and by that also the third-parties gain a lot and making the creators loose on their information.
As IP Press promised to pen down new dynamic areas for the readers who are interested in IPR and to come up with the solutions. Here we are, with our first blog to develop your interest not only with the issues pertaining to IPR but would also cover related issues which an IP regime could solve, thus making a mandatory read for all the sectors to have a certain penny (solutions) in their pockets.