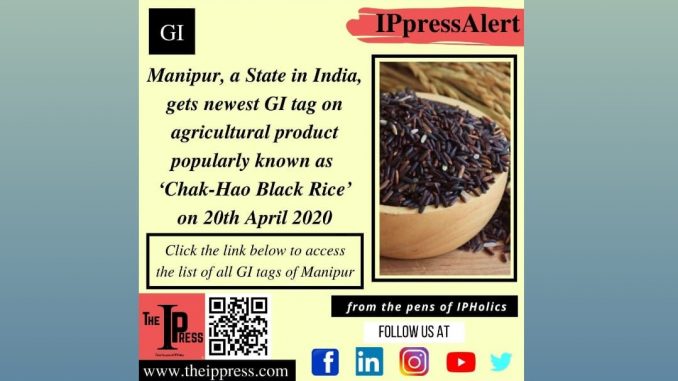 Manipur, a State in India, is bagged with a newest GI Tag on agricultural product 'Black Rice', popularly known as 'Chakhao' after receiving its GI tag on 'Kachai Lemon' in March 2015. The application for Manipur Black rice was filed by the North Eastern Regional Agricultural Marketing Corporation Limited (NERAMAC). [For all documents click here]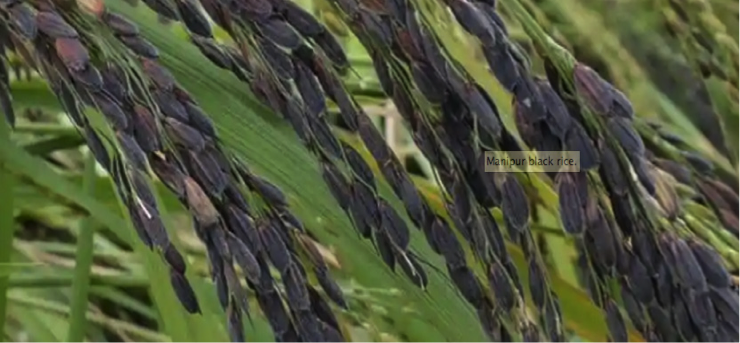 Notable for its alluring odour and sweet-smelling flavor, this rice is coupled with an extraordinary feature of 'stickiness' which distinguishes it from other black rice grown in different parts of the world.
Enriched with plenty of vitamins, minerals, fiber and protein, its consumption prevents the infection of lethal diseases like Atherosclerosis, diabetes, Alzheimer, hypertension, high cholesterol levels, arthritis, allergies, aging signs and even cancer. Regarded as one of the richest source of Anthocyanin, it acts as anti-oxidants, anti-inflammatory, anti-viral and anti-cancer benefits.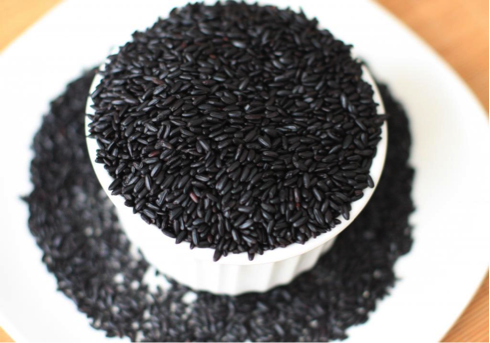 Belongs to the species of 'oryza sativa', black rice is deemed to have been cultivated since the earliest settlers of Manipur came to that place. This rice is cultivated on the rich soils of Manipur and is harvested by organic methods without using any kind of pesticide and chemical fertilizer.
Thus, this scented glutinous rice is very useful in making kheer, porridge, dessert, traditional Chinese black rice cake, bread and noodles.
Apart from the abovementioned GI, Manipur also possess the following GI Tags-