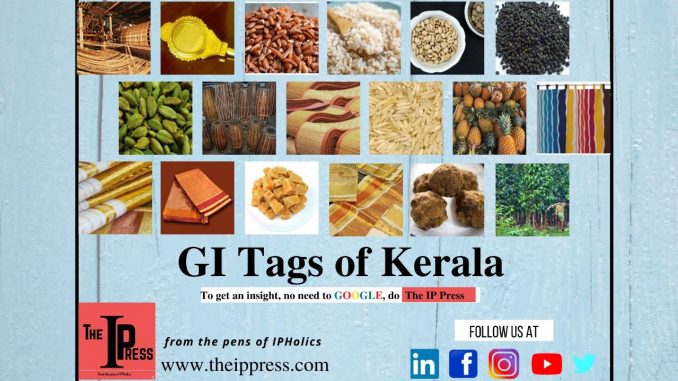 Kerala, a south-western state of India, situated on India's tropical Malabar Coast, has nearly 600km of Arabian Sea shoreline. Popular by the name "God's Own Country", Kerala has a long history of art and cultural heritage and foreign trade with other countries. The tropical climate and the rich monsoon offer beautiful landscapes, the presence of abundant water bodies, long beaches and more than 40 rivers add to the charm.
Thiruvananthapuram is the capital and the must-see destination since ages. The Western Ghats, mountains whose slopes support tea, coffee, spice plantations and wildlife are the major highlights of this state. Up to this date, Kerala has received 29 + 3(logo) Geographical Indication (GI) Tags for its products, latest being an agricultural product 'Tirur Betel Leaf (Tirur Vettila)' whose certificate for registration was received on 14th August 2019.
Tirur Betel Leaf often known as "Green Gold of India" and "Vettila" in Malayalam is an agricultural product whose application for GI tag was filed by the Tirur Vettila Ulpadaka Sangam [For all documents click here].
It is produced in the Tirur and nearby areas of Malappuram District of Kerala where the land is enriched with laterite soil, alluvial soil and forest loamy soil. Puthukodi and Nandan are mainly two betel vine cultivars in Tirur area of Malappuram district. Tirur Betel Leaf has a significantly higher content of chlorophyll and protein-rich. The presence of the major essential oil, Eugenol, in the betel leaf, adds pungency to it and provides better antifungal and anti-oxidant properties. The antioxidant capacity is an important biochemical parameter contributing medicinal properties to betel leaf.
Though the Tirur Betel Leaf is commonly used for making pan Masala for chewing, it has many medical, industrial and cultural uses. The presence of chief ingredients like- Eugenol, hydroxyl chavicol and terphenyl acetate imparts medicinal, aromatic, stimulant and digestive properties to the leaf. Apart from being used in Ayurveda as "Thampooladhi Tylam", it is used for the treatment of diseases, respiratory problems, cough, toothache, etc. It is also used in making perfumeries, food flavours and medicine as a local antiseptic and anaesthetic.
GI Tags of Kerala-