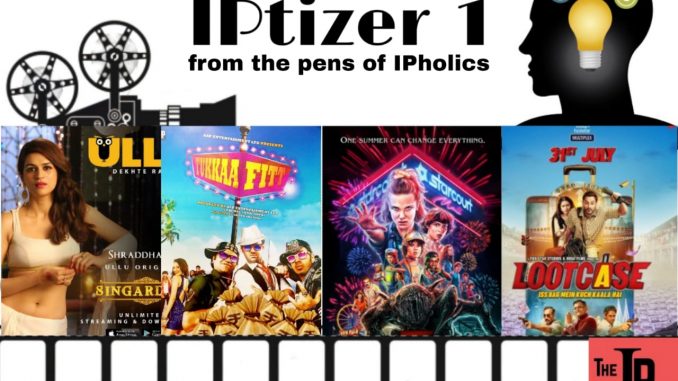 Despite prevalence of the Copyright legislation, the disputes pertaining to infringement of copyright has been on a raise, particularly in the entertainment industry. However, absence of a straight-jacket formula to resolve the same keeps the uncertainty hanging over the creators.
To cite a few recent instances:
When the scriptwriter for the film 'Tukkaa Fitt' approached the Delhi High Court alleging that his script was plagiarized by the makers of the film 'Lootcase', it was held that there exists no copyright in mere ideas, story or the plot of the film, if the two works aren't substantially similar. Thus, no case of plagiarism could be established.
When the author of the story 'Singardaan' approached the Bombay High Court alleging that his work was substantially plagiarized in a web series titled 'Singardaan', the Court, upon examination of facts and circumstances held that though copyright doesn't lie in mere ideas or the plot, the web series contained substantial elements which shared similarities with the expression of the author's work. Thus, a prima facie case of infringement was established.
On similar footings, the top rated international web series 'Stranger Things' has also landed in a soup of alleged copyright infringement by the 'Irish Rover Entertainment'. It is alleged that the web series has plagiarized substantial elements, characters and the plot from the screenplay titled 'Totem'. As a common defence resorted to in such instances, the producers of 'Stranger Things' claim their work to be original creation, and that the plaintiff's version was never heard of before.
Let's discuss!!!
Though the case is yet to see the light of the day, considering the outcomes in the aforementioned Indian judgments, would the producers of 'Stranger Things' win this battle, had the cause of action been in India?

Also what would be the liability of the streaming partner 'Netflix' in such a case?

Can the defendants seek damages on account of groundless threats?

Also what preventive measures can plaintiffs claiming originality resort to, in order to avoid disputes arising out of the idea-expression dichotomy?
(Post your comments, opinions and thoughts in the comment section below)