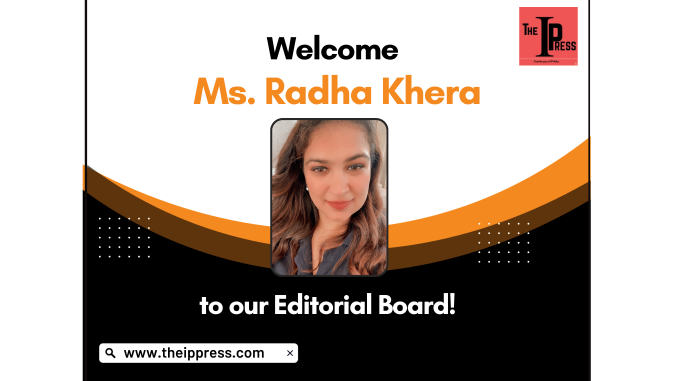 We are excited to welcome Ms. Radha Khera to the Editorial Board of The IP Press!
Ms. Khera is an attorney specializing in Fashion, Luxury, and Intellectual Property law. She is associated with a leading firm in this field, Remfry & Sagar.
She holds a law degree from the University of Delhi and a post-graduation from the University of Southern California, where she focused on intellectual property and entertainment law. Ms. Khera also holds an LL.M. in fashion from Luiss Guido Carli in Rome, Italy.
In addition to her legal career, Ms. Khera is a legal researcher at 'The Thinking Watermill Society' in Rome and serves on the editorial board of 'The Fashion Law Journal,'. She is also an EU-GDPR Certified Data Protection Professional.
We are thrilled to have Ms. Khera join our team, and we look forward to her contributions to The IP Press.
Welcome, Ms. Khera!
-From the pens of IPholics!