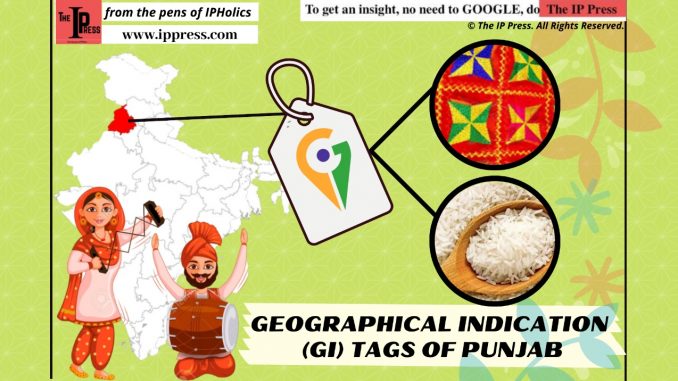 Punjab- a northwestern state that got its name after combining Punj + Aab which mean- land of five rivers. After the partition of 1947, only Sutlej, Ravi and Beas flow in the state while the rest flow in Pakistan. Chandigarh, a union territory is the capital of the state and was planned by the famous French Architect Le Corbusier. The Union territory is unique as it is a shared capital for Punjab and Haryana.
Phulkari- a type of handicraft for which Punjab got its Geographical Indication on 21st October, 2010. This GI tag is relevant- first for Punjab but will also make the work that is done in the state of Haryana and Rajasthan relevant as well. After 5 years of legal battle Punjab Small Scale Industries & Export Corporation Ltd. was able to attain the title of GI tag for the traditional embroidery practiced by the women.
The word PHULKARI means embroidery that contains intricate floral patterns combined with congruous colours. It is traditionally stitched on khaddar although, it is also done on silk, crapes, chiffon and other fabrics. The handicraft derives its uniqueness from the specification in the measurement of the stitch that lies between 1/2 cm to 1/4 inch. The geometrical floral pattern is made by sewing straight lines, making them easily distinguishable from the other forms of embroidery.
Phulkari is considered to be a symbol of festivity and auspiciousness by the people of the state. There are various types of phulkaris that exist like, bagh , Sheesha Bagh Ghunghat bagh, Darhsan Bagh etc. Each kind of bagh is used in a different ceremony or festivity. No wedding in Punjab is complete without seeing tall jattis draped in the Phulkaris. This pattern is now seen on salwars, jacket and on bags as well.
Punjab possess the following GI tags-
1. Phulkari [Embroidery] here
2. Basmati Rice [Agricultural goods] here