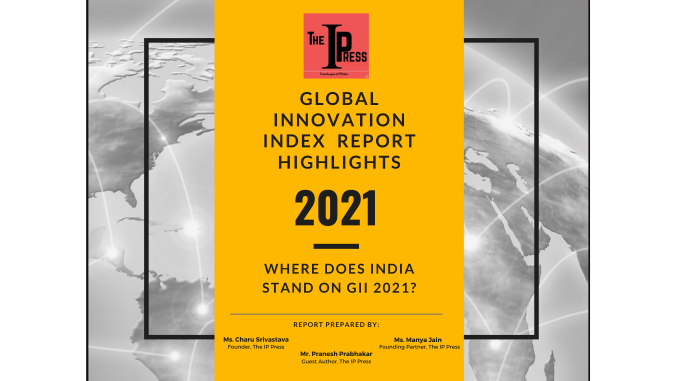 Did you know about this year's Global Innovation Index (GII) report released by WIPO and Portulans Institute!?
It highlighted India's best-ever performance acquiring 46 position globally and 1st in Central South Asia! India has climbed 2 spots and has been ranked 46th by the World Intellectual Property Organization in the Global Innovation Index 2021 rankings.
.

To know about more such intriguing facts check our latest update on GII 2021 prepared by a team.